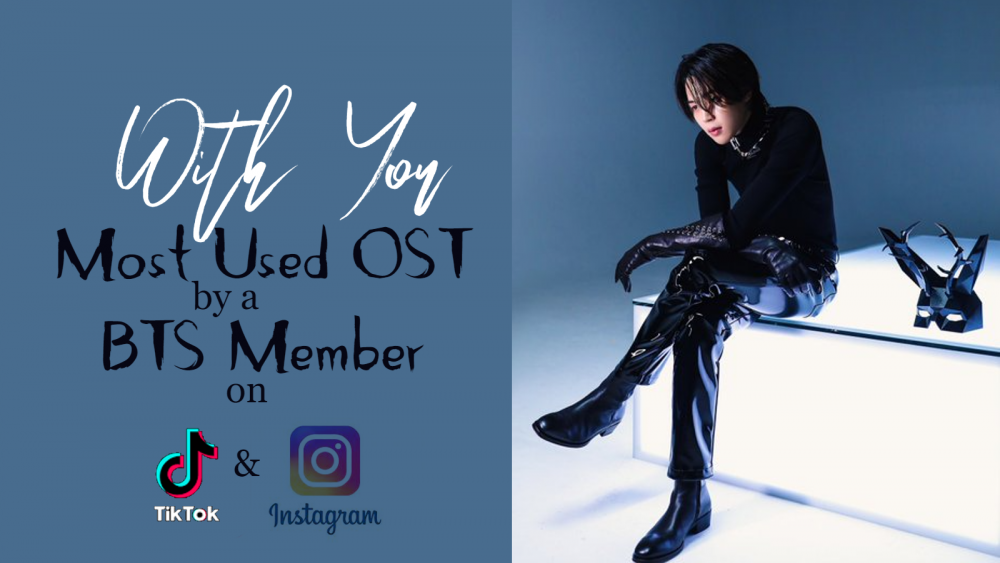 Jimin enjoys immense global popularity, being such an all-rounded superstar. Be it in dance, vocals, visuals, personality, and even songwriting, composition, and production, he excels in each department and has cemented his name as a force to reckon with. It is for this reason that all his individual projects never fail to record unbelievable success levels on various music charts and gain recognition globally.
For instance, as previously reported, in terms of recognition and awards, 'Filter' performed by Jimin, and 'Friends' written, composed, and produced by Jimin, were nominated for Song of the Year at the 2020 Gaon Music Awards, making it the first time that a BTS solo song and that a song produced by an individual BTS member, is nominated for the award. 'Friends' was also used as an OST for the blockbuster Hollywood hit, 'Eternals' by Marvel Studios, making it the first time that a Korean song is used as a soundtrack in a high-profile Hollywood global release film.
In terms of chart performance, 'Filter' holds the record as the most streamed solo song of the 'MOTS:7' album on Spotify, the most streamed solo song by an idol group on Melon, it was the first ever Korean audio track to surpass 100 million streams on YouTube, and it has the most #1s on iTunes for any B-side track (117). Jimin is also the most streamed BTS member both on Gaana and JioSaavn, two of India's largest music streaming platforms. Jimin's 'Lie' is the most streamed solo song from the 'WINGS' album on Spotify and second most streamed overall, only after the title track.
Recently, his latest release with Ha Sungwoon 'With You' posted a new milestone to become the most streamed Korean OST of 2022 both on YouTube and Spotify (Global Spotify and South Korea Spotify).
These are just a few of the notable achievements made by Jimin's individual projects, and this insurmountable popularity on the charts is replicated on various social media platforms as well.
On November 24, data from TikTok showed that 'With You' has been used in more than 200k videos on the platform, the most for any OST by a BTS member on the platform.
The case is the same on Instagram, where the song became the most used OST by a BTS member on the platform in about just a month from when it was released, having been used in just over 94k reels. Presently it has been used in over 146k reels and continues to hold this record on the platform.
Meanwhile, his individual hashtag, #Jimin, surpassed 123 Billion views on the same platform, and it remains to be the second most-viewed individual hashtag on the platform. Combining the views for the top 6 variations of his name on Tiktok, he has accumulated over 175 Billion views.
'With You' has also continued to extend its records on Spotify, surpassing 174 million streams as of November 28 as the fastest Korean OST to reach this feat.
Additionally, on November 29, the song surpassed 44.2 million streams on Melon, extending its record as the most streamed OST of 2022 on the platform.
Such success levels, despite the song being unpromoted, just as it has been the case for all his other individual projects, make fans anticipate his official solo debut even more. They're expecting his first album to record jaw-dropping achievements right from its first day of release.
Congratulations Jimin!