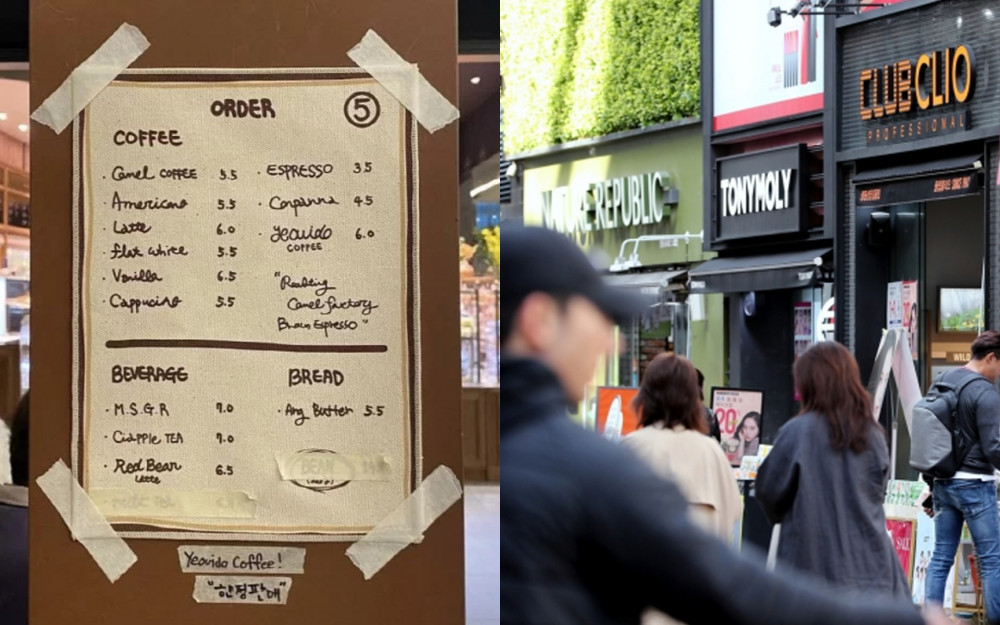 "Sold out? You need to know what that means to press on it or not. It's frustrating." 70-year-old Mr. Hwang expressing his frustrations after visiting a cafe during the National foundation Day of Korea.
Mr. Hwang explained that he had no choice but to stand hesitantly behind his children when using the Kiosk at a cafe. Not only is he not used to handling an unmanned ordering machine, but all the choices on the Kiosk were in English phrases, such as "Sold Out," "Beverages," "Double Shot," and more. He explained, "I can't read this, and there are so many words I do not know. I can't even order a simple drink without my children being there."
Korea has the lowest illiteracy rate in the world at around 1%, but even though nearly every Korean citizen can read Hangul, people like Mr. Hwang is starting to face inconveniences in their daily life. This is because excessive use of foreign languages makes it harder for the elderly, who have a lower understanding of foreign languages than younger people.
Even apartment buildings and apartment complexes are given English names. Among the top 50 construction companies in South Korea, there is not a single construction company that uses only Korean to name their residential apartment complexes. Apartment buildings are given names such as 'The PRAU,' 'Pentaville,' or 'FORENA' are all written using English letters. One Korean citizen explained, "My mother-in-law can't come to visit our family because she gets confused with the name of our apartment."
The elderly complain that they are met with various unfamiliar English words once they step out of their homes in Korea. Recently, new English words/acronyms have been created on social media, such as 'MSGR,' which stands for Misugaru, a powder made of roasted and ground mixed grains used in drinks and desserts. Such words are adapted into cafe menus, making it confusing for many. While some say it is a refreshing new idea, many criticize that even young people are unable to recognize those words.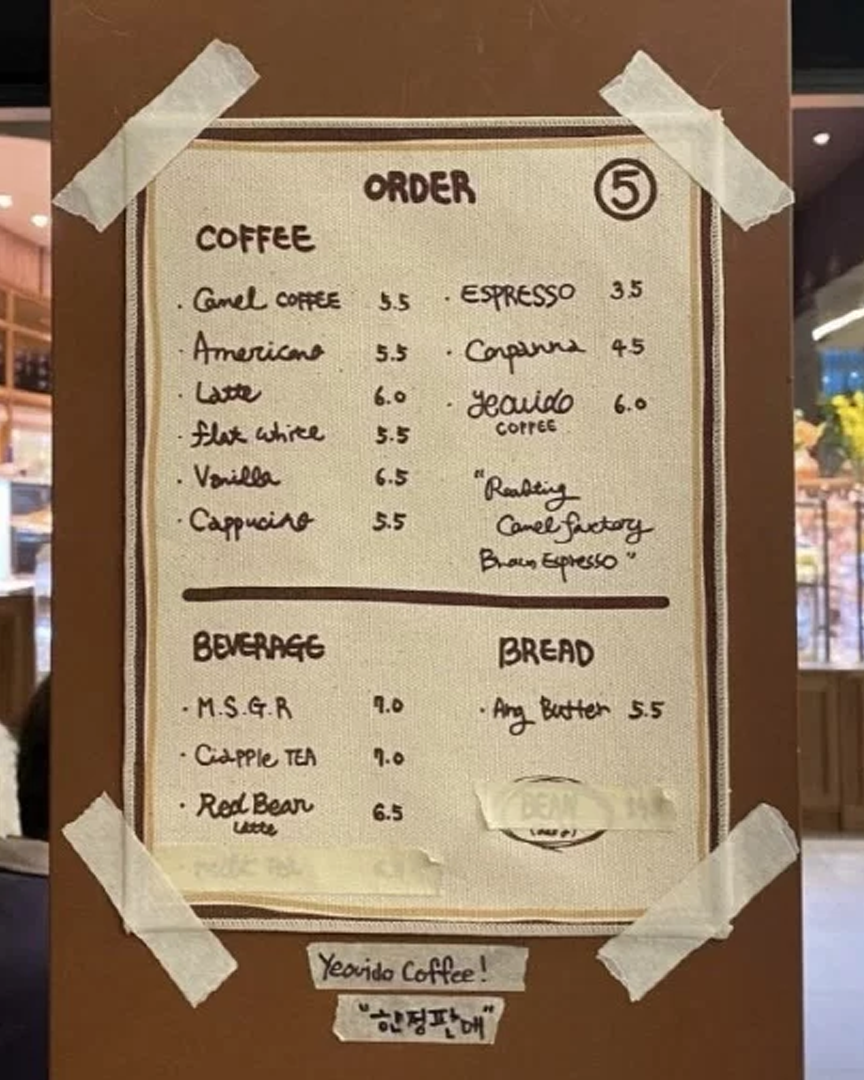 According to the Enforcement Decree of the Outdoor Advertisement Act, characters in outdoor advertisements, such as signboards, must be displayed in Korean in principle, but this has not been observed in recent years. Unless there is a special reason for displaying foreign characters, Korean should be written next to it, but such signboards are rare. According to the Hangul Culture Solidarity survey of 7,252 signboards in 12 autonomous districts in 2019, there were 1,704 signs in foreign languages, accounting for 23.5%, and only 1,102 signs (15.2%) in both Korean and a foreign language. Mr. Kim (age 72) explained, "I learned the ABCs but I forgot everything so I don't know how to read (things in English). So, I don't feel comfortable entering stores with just foreign languages on the sign."
Then what are the reasons for this excessive use of foreign languages? According to the 'Language Consciousness Survey' conducted by the National Institute of the Korean Language for 5,000 adult men and women in 2020, the reason for using a foreign language was 'because it was possible to convey the meaning accurately' (41.2%), and 'the use of professional terminology makes it seem like an expert' (22.9%) and 'because it has a more sophisticated feel than Korean' (15.7%). This means that foreign language is being used for aesthetic purposes more than anything.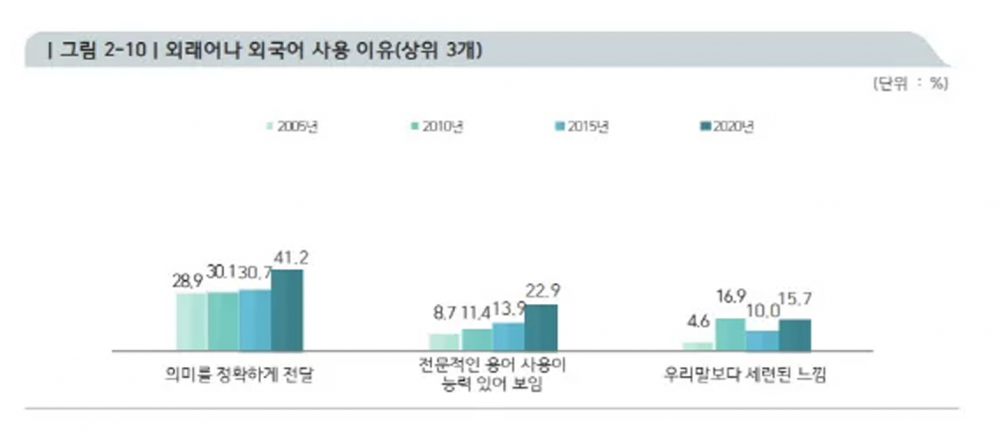 Seo Hyun Jung, a senior researcher at the Sejong Institute of Korean Language and Culture, said, "There are many cases where foreign languages ​​have been abused even in government policies and businesses, and citizens are accepting them without raising any issues. We have to change our perception and put effort to change non-Korean words into Korean such as 'Hom-Teu' (short for Home Training) to 'Jip Kok Woon Dong' (Stay at Home Workout in Korean)."