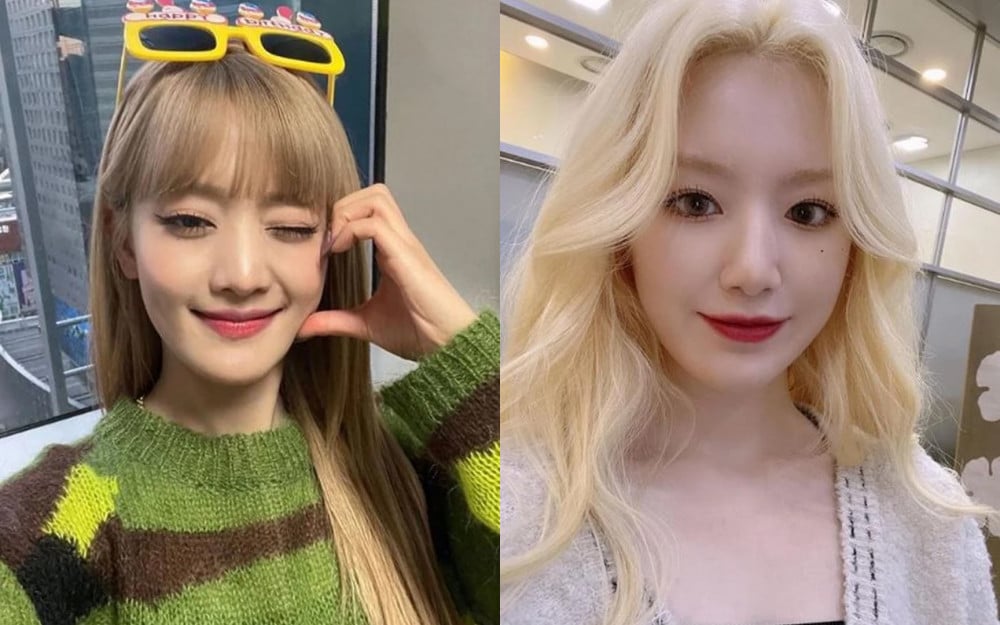 (G)I-DLE's Shuhua discussed dyeing her hair for the 'Nxde' concept. She also added that member Minnie had cried because it was Shuhua's first time dyeing her hair in her life.
On October 26, Miyeon, Minnie, and Shuhua appeared on the KBS cool FM show 'Lee Ki Kwang's Gayo Square' as special guests. On this day, host Lee Ki Kwang asked, "I saw that all the members had dyed their hair. Was this Soyeon's idea?"
In response, the three members explained, "We were able to do this because Shuhua said she would be able to dye her hair blonde." The members explained that this was the first time in Shuhua's life that she would dye her hair and explained that Minnie was so touched that she even cried. Previously, Shuhua was reluctant to dye her hair color for promotions.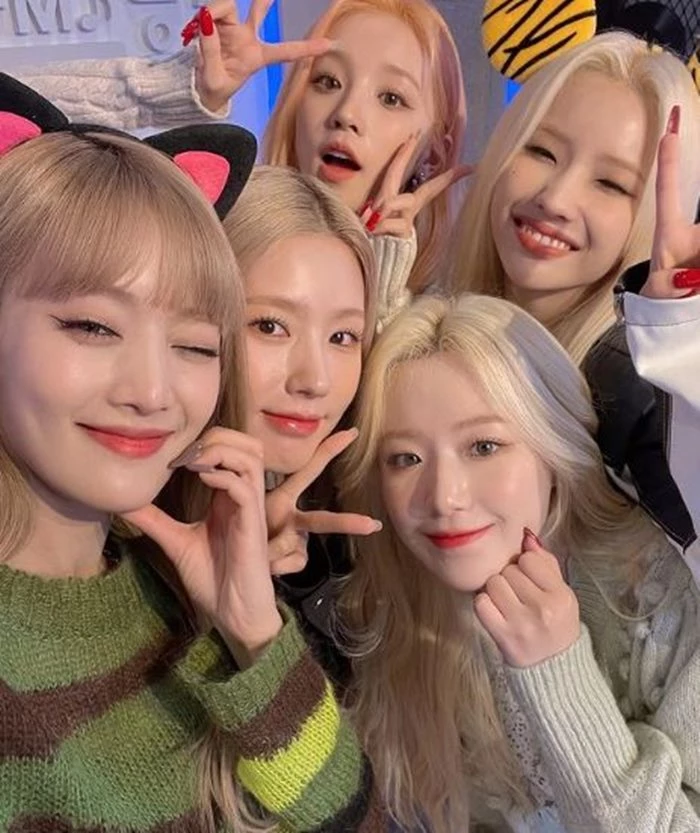 The members also mentioned in the behind-the-scenes video for their latest mini-album 'I Love' that this was Shuhua's first time ever to bleach her hair.


Miyeon explained, "Shuhua said that she would bleach her hair during a concert dinner. On this day, Minnie cried. This was because Shuhua values having black hair but she decided to try something new for this comeback. She cried because she was so touched."
Minnie also added, "We had dinner after the last day of the Seoul concert. And then we started to talk about our comeback and Soyeon told everyone that Shuhua will dye her hair blonde so I cried right after hearing that."


Previously, Shuhua shared her thoughts on dyeing her hair. She shared through social media back in 2019, "There were many people who ask me why I don't put on makeup, do my nails, or even dye my hair. I don't doll myself up too much, but then I make sure to look in the mirror and check if my hair is neat before going out. Because that's comfortable for me. A lot of people have different preferences and different tastes. So I respect what everyone likes. I like things natural, and I like myself to look natural."