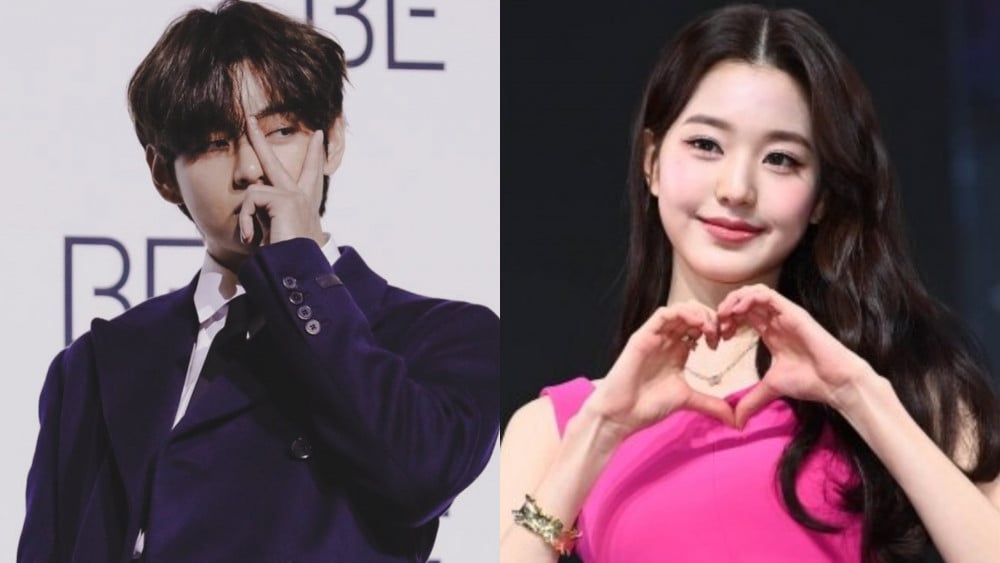 In a recent article on a popular K-forum, a netizen pointed out that almost 100% of the forum trends are filled with BTS's Taehyung and IVE's Wonyoung.

Taehyung and Wonyoung's overwhelming popularity is evident in the current trends on most K-forums.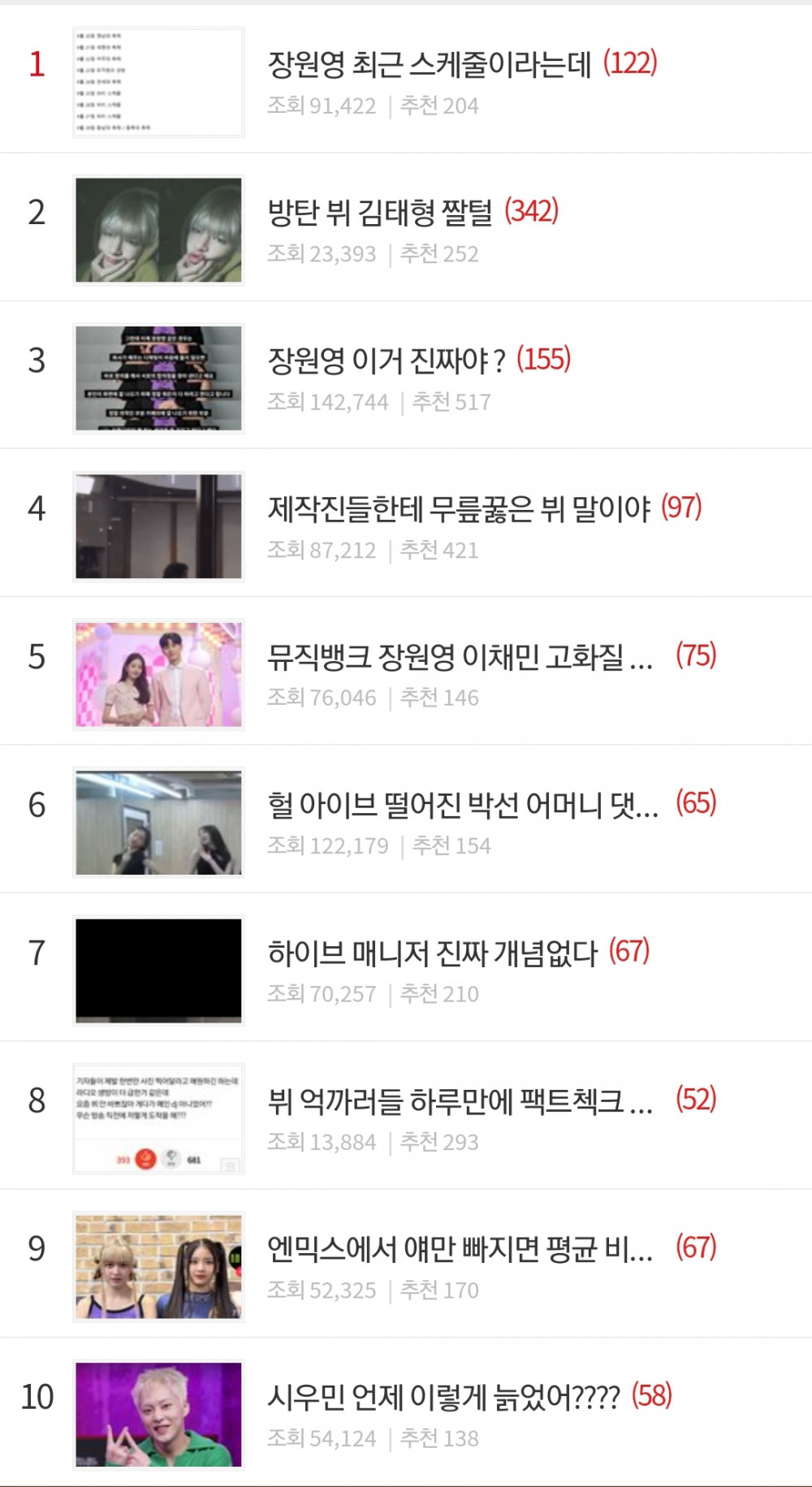 Based on a recent K-media survey, Taehyung and Wonyoung emerged as #1 korean male and female celebrity respectively, whose image are most preferred among Gen Z teenagers and who can recreate as virtual models in the metaverse.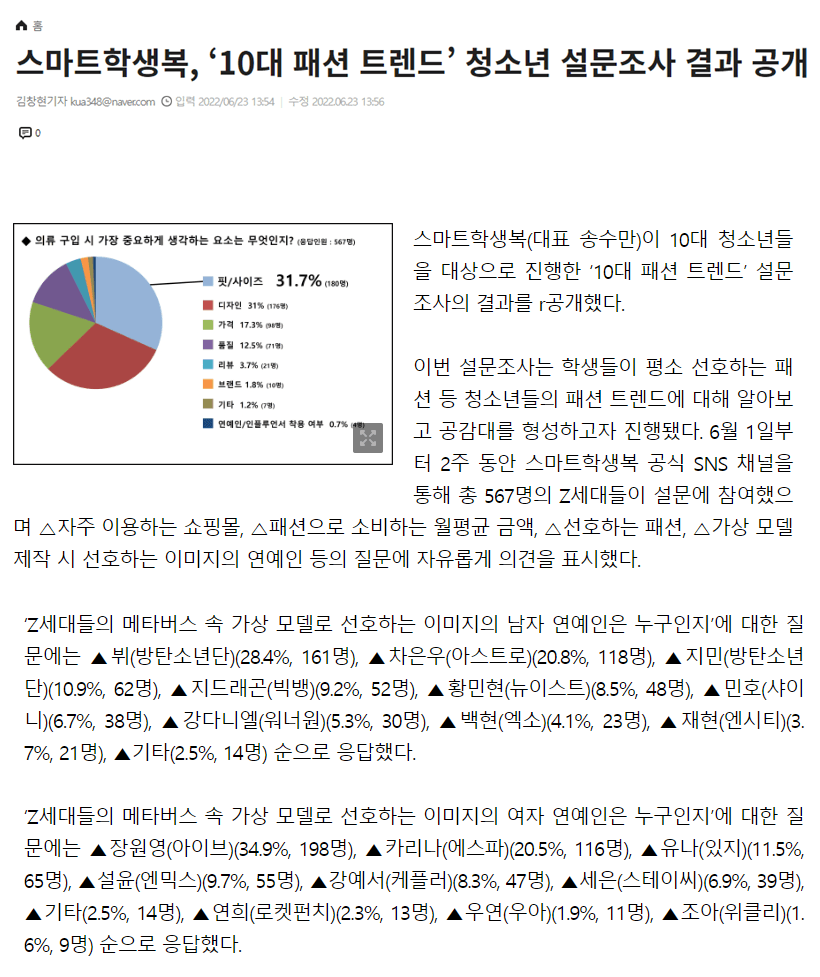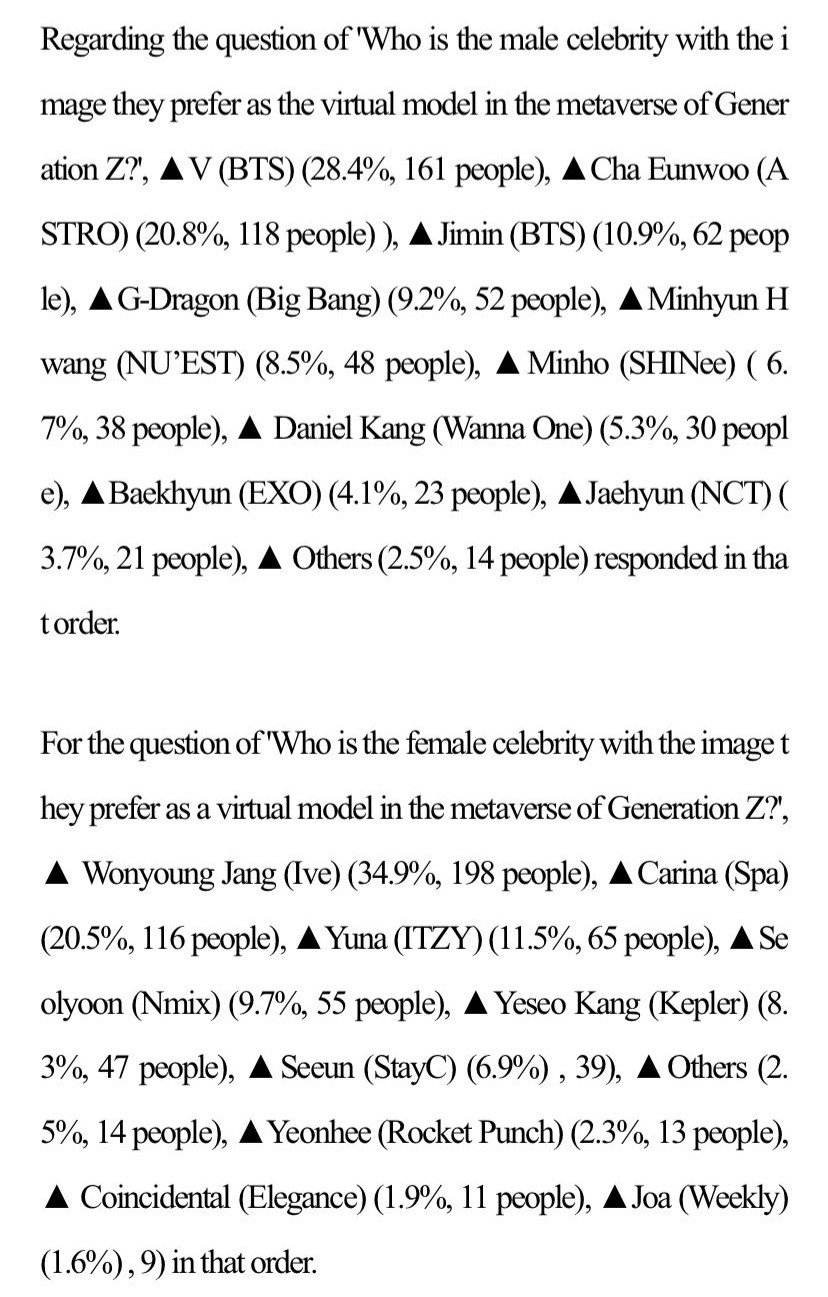 Knetz have expressed their thoughts regarding this insane popularity and success of both Taehyung and Wonyoung in Korea.
"It seems to be true, see the trends"
"They're both really popular hahahaha"
"V is in his ninth year of activity, but he is still popular"
"V for men, Jang Wonyoung for women"
"They are viral"
"These two seem to have the most popularity, their antis confirm it."
"Male V, Female Jang Won-young. This is correct hahahaha. Even in the 10th year of his debut, V is always making headlines with the 4th generation idols."
"I really can't imagine a version without Jang Won-young anymore.. Jang Won-young related comments are too much these days."