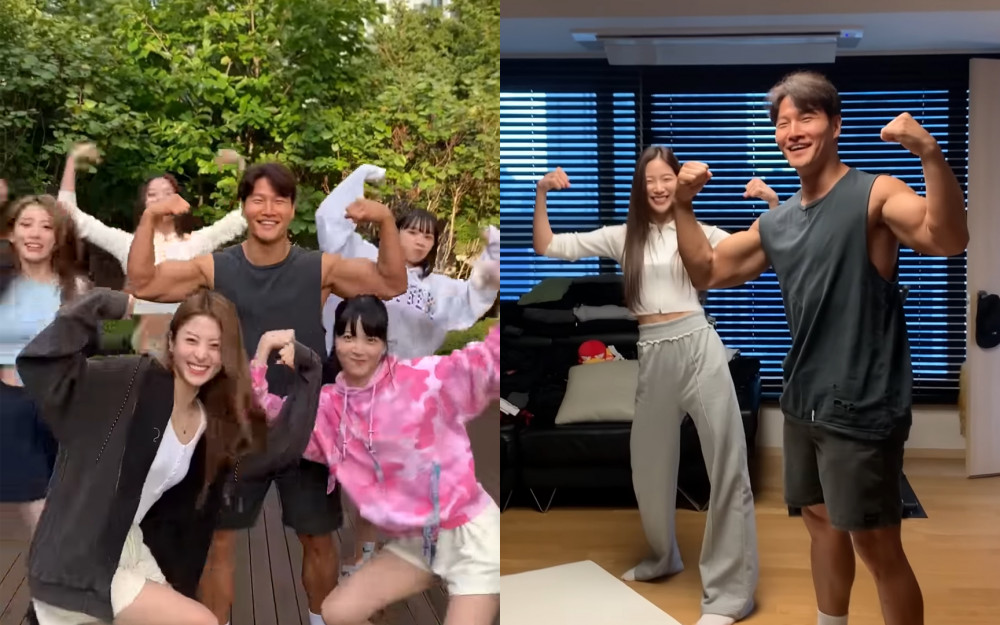 The newest trend for K-pop idols that have become somewhat mandatory is the TikTok dance challenge.
Whenever these artists release new music, they collaborate with different artists to dance to a short part of the new song. Since this has become something that idols always do, some have criticized that this challenge is becoming too outdated. There are artists who expressed that they are overwhelmed by being required to film these short dance videos as a part of their promotion.
Nevertheless, one girl group is taking this challenge to a different level. LE SSERAFIM recently came back with their 2nd mini-album, 'ANTIFRAGILE,' and have been showing their inner strength. Now they are leveling up and showing their physical strength.
In the latest 'ANTIFRAGILE' challenge, the girls are seen working out with Kim Jong Kook. In particular, Kazuha is garnering much attention thanks to her core strength. In another 'ANTIFRAGILE' challenge clip, Kazuha is seen doing a workout routine with Kim Jong Kook to work out her core strength. Fans were amazed by how easily she did the workout.
Fans and netizens commented, "This is crazy," "They are taking the challenge to a new level," "If they do the challenge like this, no one will be able to follow," "This is a real challenge, lol," "What is with the second video. It's a real workout challenge," "Kazuha is so crazy, her core strength is so good," "This is so hilarious," "This is so funny but it fits their image so much, lol," "This is a crazy challenge," "Are they crazy? They made a real challenge lol," and "Lol, they made a workout challenge instead!"