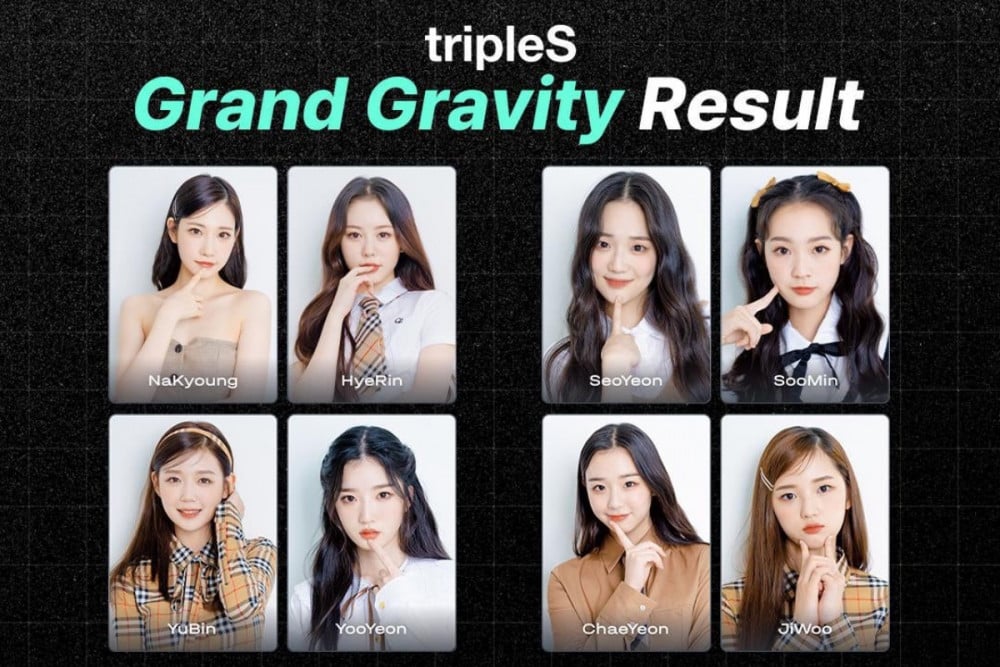 Earlier on, predebut girl group tripleS has announced that the group will be making their first subunit Acid Angel from Asia set to debut in October.
Along with the above said subunit is also another subunit that was also announced to be +(KR)ystal Eyes.
These two subunits will contain 4 members, and over the past week, the group has been sorting the current 8 members into these two subunits through the "Grand Gravity" poll.
On September 25, the final lineup with all the members' subunits being confirmed as been announced and as follows:
Acid Angel from Asia: Nakyoung, Hyerin, Yubin, Yooyeon.
+(KR)ustal Eyes: Seoyeon, Soomin, Chaeyeon, Jiwoo.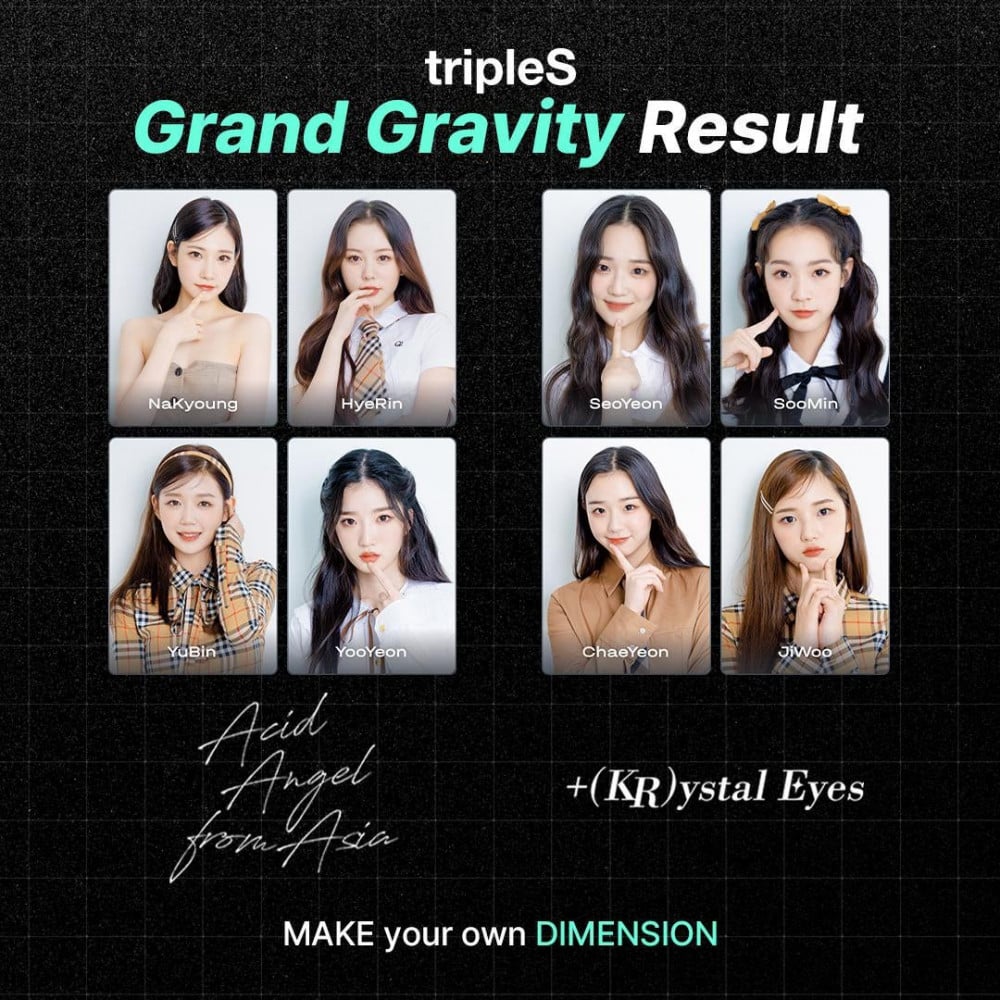 Fans can look forward to Acid Angel from Asia's debut in October, and +(KR)ystal Eyes later this year. The entire 24-member group is also set to debut in 2023.
Stay tuned for more updates!