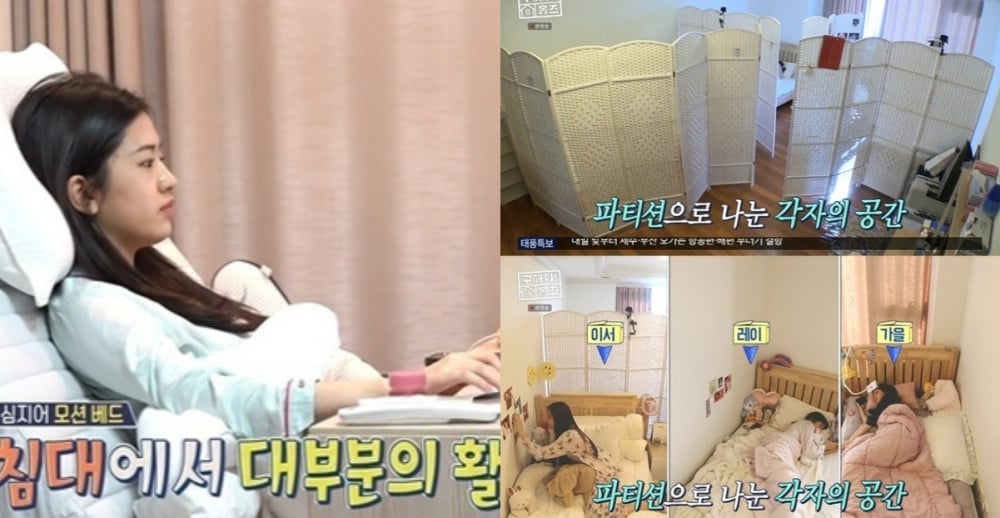 Netizens raised concerns about favoritism of certain IVE members after the latest broadcast of 'Where Is My Home?'

On September 7, one netizen created a post on an online community forum titled, "The favoritism among IVE members is pretty bad". Here, the netizen included a screenshot of IVE's recent appearance on MBC's variety program 'Where Is My Home?' In the broadcast, IVE members Yujin and Gaeul made a guest appearance, to help search for the best homes for their clients.

Here, the IVE members revealed how they divide their living spaces in their dorm and it was revealed that Yujin, Wonyoung, and Liz have their own rooms, while the other IVE members Gaeul, Rei, and Leeseo use a divider to separate their individual space in one large room. In particular, Yujin was revealed to own a mechanic bed and her own study desk, while the three members who share one room do not have much space to own additional furniture or personal belongings.



Following the broadcast, some netizens commented:
"If it were me, I would hate my dorm life."

"The celebrity world is very competitive and petty, so if IVE is like this how bad would other [favoritism incidents] be like."

"Even if some members earned more money, can't they just use the rooms with two members each, and one member alone? This doesn't really look nice."

"It makes sense that Wonyoung and Yujin use their own rooms, but it's odd that Liz uses her own room loll...the other room should be given to Gaeul."

"Why does Liz get her own room?"

"I feel like more people will talk about this later...."

"The members probably decided it among themselves and are doing fine."

"It's kind of inevitable. Yujin and Wonyoung are the most popular."

"I didn't watch this, but can't they just split it so that two people use their own rooms, and the other four members share two rooms?"