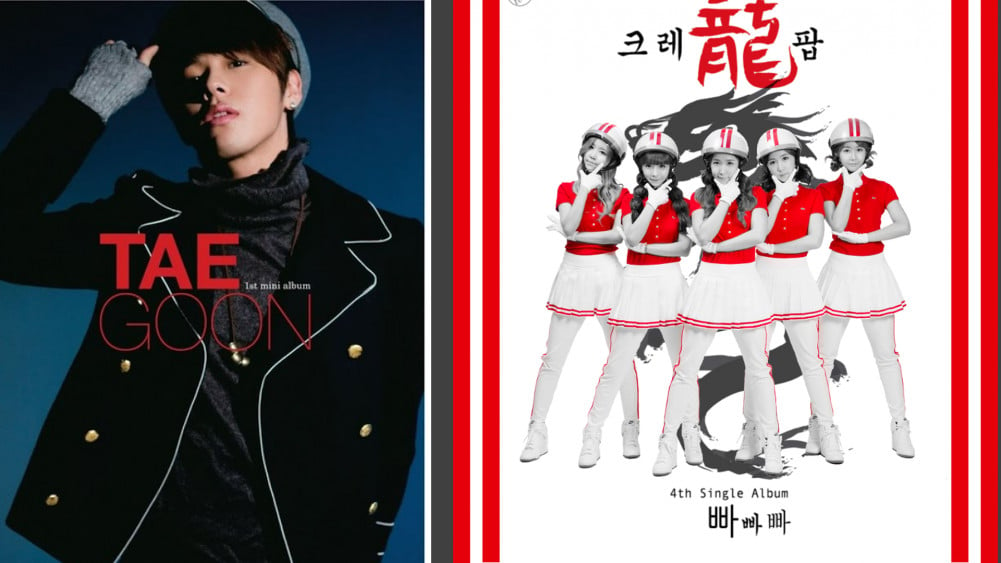 In the vast world of K-Pop discography, there are certain tunes that unexpectedly became such a major bop that you couldn't help but hear them everywhere you went! Unfortunately, that was their highest moment of glory, as these artists could never duplicate that same success. Here are a few of K-Pop's one-hit wonders.
Crayon Pop "Bar Bar Bar": This rose to unexpected stardom and shot Crayon Pop to instant success. The girls became so busy promoting this song all over South Korea and being in multiple advertisements, but it didn't just stop there. "Bar Bar Bar" became an internet sensation all across the world; with the upbeat tune and simple yet fun choreography, who wouldn't be able to dance along to this song?
Busker Busker "Cherry Blossom Ending": Becoming a staple spring song, "Cherry Blossom Ending" has become a one-hit wonder for the short-lived group Busker Busker. Annually every time spring season approaches, you can guarantee you'll be hearing this song played all around South Korea and suddenly charting on Melon.
KISS&CRY "Domino Game": KISS&CRY had high expectations after their extremely catchy and powerful debut track. The song received much attention, and many had high hopes for the group. Unfortunately, this was their only hit, and they disbanded shortly thereafter.
Soyu & JunggiGo "Some": One of the most successful collaborations, everyone fell in love with "Some" with the melodic and harmonious mix of both the vocal of Soyu and JunggiGo; this became a staple confession song! But that was it for this collaboration and the one hit of JunggiGo's career.
Taegoon "Call Me": It's not common to find a rookie make such big waves with their debut song, but that was the case for Taegoon. Having one of the biggest debut stages of all time, Taegoon rose to immense popularity despite debuting among various girl groups.
What are some other K-Pop one-hit wonders that you're aware of that you'd recommend to other K-Pop listeners?