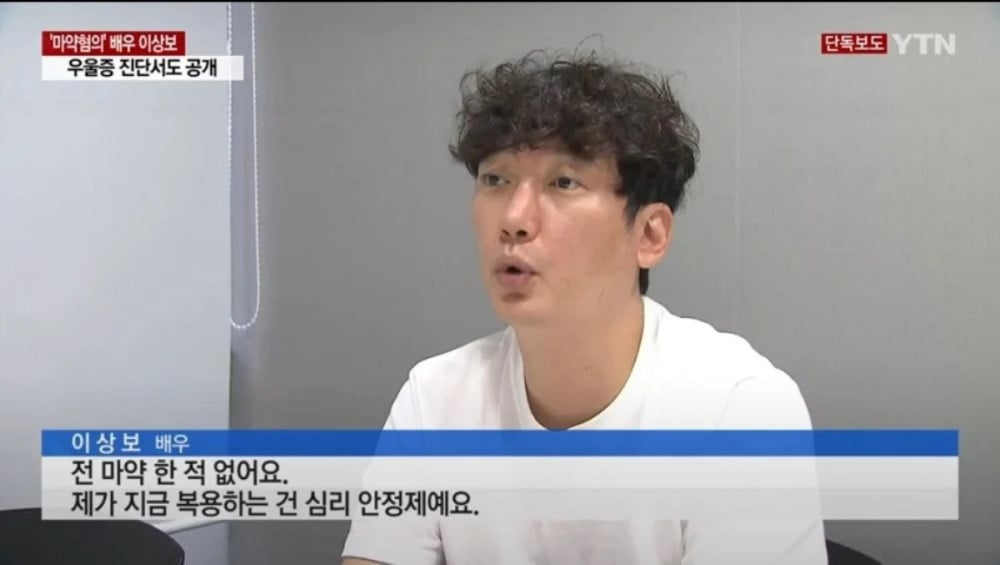 Actor Lee Sang Bo revealed his intentions take legal action against reporters who spread news of his alleged drug use.

Lee Sang Bo firmly stated, "I have never done drugs even once and also don't have any relations to someone who does drugs. I have never done drugs. The medicine that I am currently on is for psychological stability." It was then revealed that following the passing of his father, as well as his sister and mother, Lee Sang Bo suffered from depression.
Lee Sang Bo then revealed that he suddenly woke up to the news of him being portrayed as a 'drug addict actor'. Thus, he firmly stated that he plans to sue all the reporters who falsely spread the news of his alleged drug use without confirming the facts. Lee Sang Bo continued, "People are obsessed with the lies, and have no interest in what the truth is. I don't know when my life will last until, but I will fight until the end."