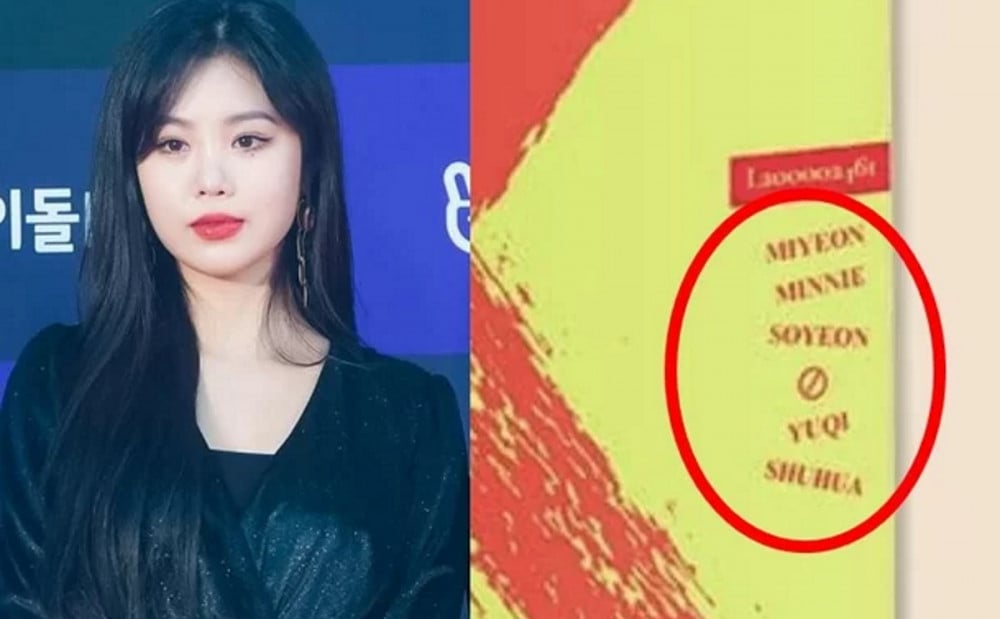 (G)I-DLE's upcoming album cover is getting notice for an alleged reference to former member Soojin.

The Cube Entertainment girl group are set to make a comeback with their 5th mini album 'I Love', and with it, 3 different versions of the album cover have been released. The front cover of the 'X-File' version of the album is now attracting netizen attention due to its alleged reference to Soojin, who left the group after a school bullying controversy.

The album cover features the current members names, Minnie, Soyeon, Yuqi, and Shuhua, as well as a mysterious "ban" or "cancel" mark, which netizens are saying is a place marker for Soojin's name. Netizens commented, "Did they leave Soojin's place empty," "I think it's a secret reference to her," "Let's see because we don't know what it means yet," and more.

'I Love' drops on October 17 KST. What do you think of the alleged reference to Soojin on the album cover?