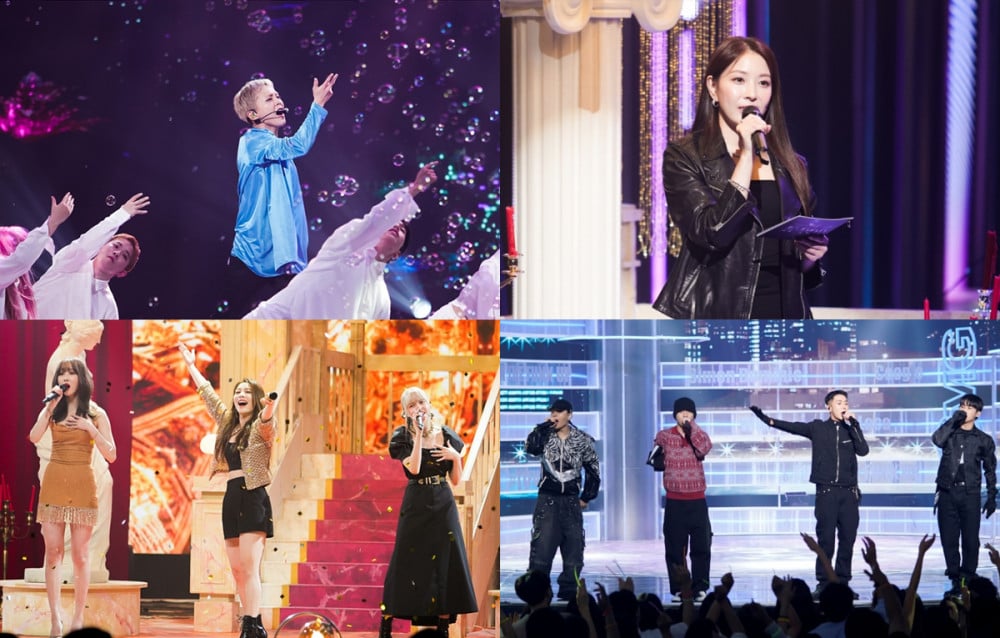 After a successful kickoff last weekend with its first episode, JTBC's brand new K-Pop music program 'K-909' will feature even more unique, spectacular performances on episode 2!
First, on the second episode of 'K-909' airing on October 1 at 4:40 PM KST, EXO member Xiumin will be performing his solo debut title track "Brand New" as well as his b-side track "Serenity". The EXO member will also showcase his chemistry with his SM Entertainment sunbae and the MC of 'K-909', BoA!
Next, AOMG's Simon D, LOCO, Woo Won Jae, and Coogie will be performing their fiery new single "TTFU" for the first time live! Hip-hop fans can also look forward to songs like "Set Go" and "We Are".
On the 'Next Generation' stage, rookie boy group TEMPEST will be performing a cover of ATEEZ's "The Real" on an elegant, traditional Korean set!
Finally, a collaboration stage featuring Ailee, Yuju, and NMIXX's Lily is expected to delight fans with a powerful vocal medley of "I Will Go To You Like The First Snow", "Time For The Moon Night", "O.O", and "This Is Me" from 'The Greatest Showman' soundtrack.
Make sure to tune in to all of the exciting performances on 'K-909' on JTBC and on YouTube!