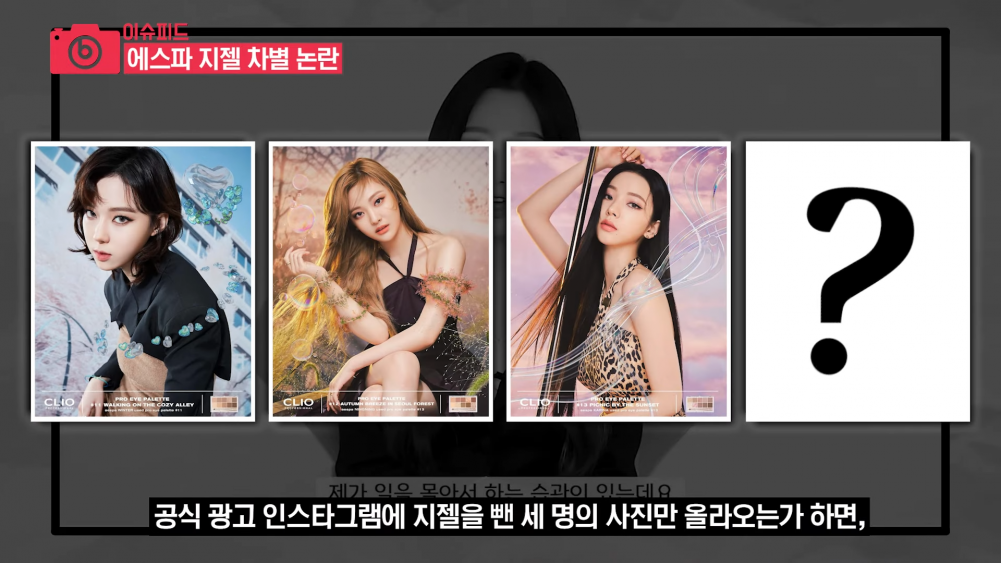 aespa recently wrapped up their promotions for their second mini-album, 'Girls,' which was released in July. Since then, the girls have been busy with overseas promotions and advertisements.
However, aespa recently has been at the center of a controversy involving their advertisements. This is because one member seems to be missing in various brand advertisement pictorials and commercials. Therefore, fans are raising suspicions that this member has been omitted on purpose.
Aespa's group advertisement recently garnered attention for a cosmetic brand because Giselle's photo was omitted in the official Instagram post that only included the individual photos of three members. Additionally, Giselle's individual images were nowhere to be found in the MLB official home page styling guide. While individual images of the other three members - Karina, Winter, and Ningning - were displayed on the home page, Giselle appeared only in the group photo.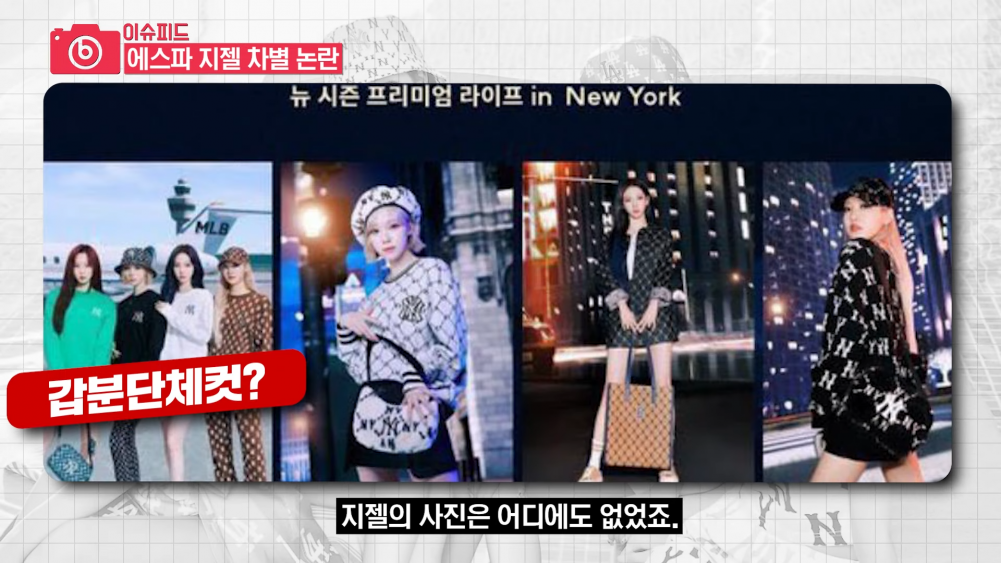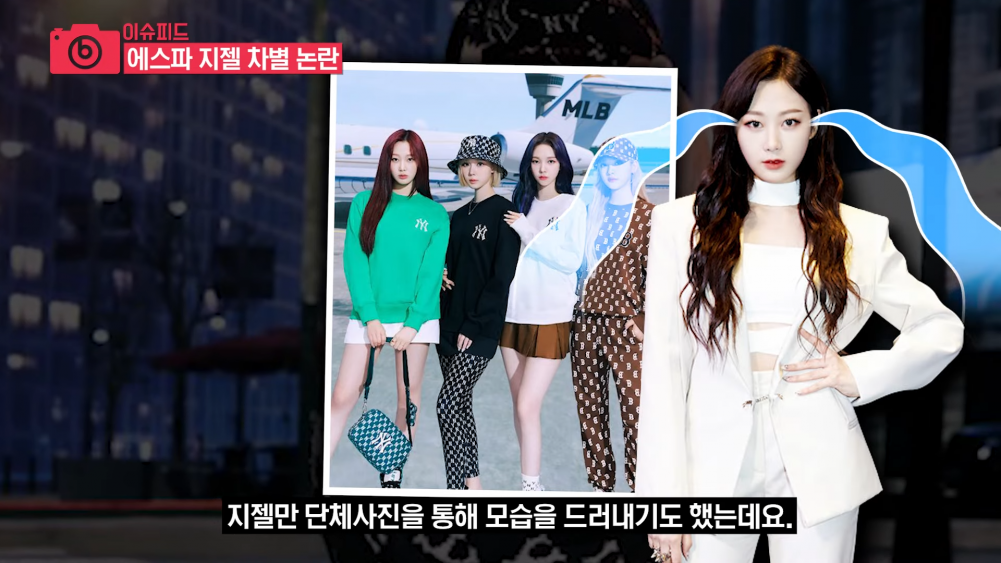 Also, fans were angered when they saw the pictorial for a cosmetic brand. While the three members were seen outdoors holding the makeup brand products, Giselle was the only one with a photo taken indoors and even without a product in her hand.
Many fans pointed out that Giselle's photo seemed out of place as she is the only one with her photo taken against a blank white background with completely different lighting. The agency explained that Giselle was unable to take the photo shoot outdoors and had to take her photos indoors, but fans criticized that the mood of the image was too different.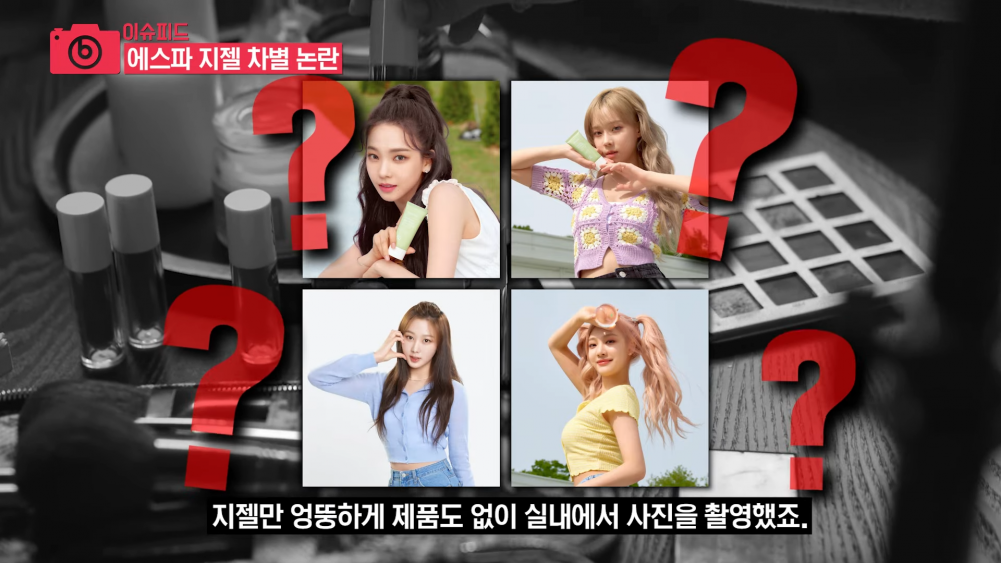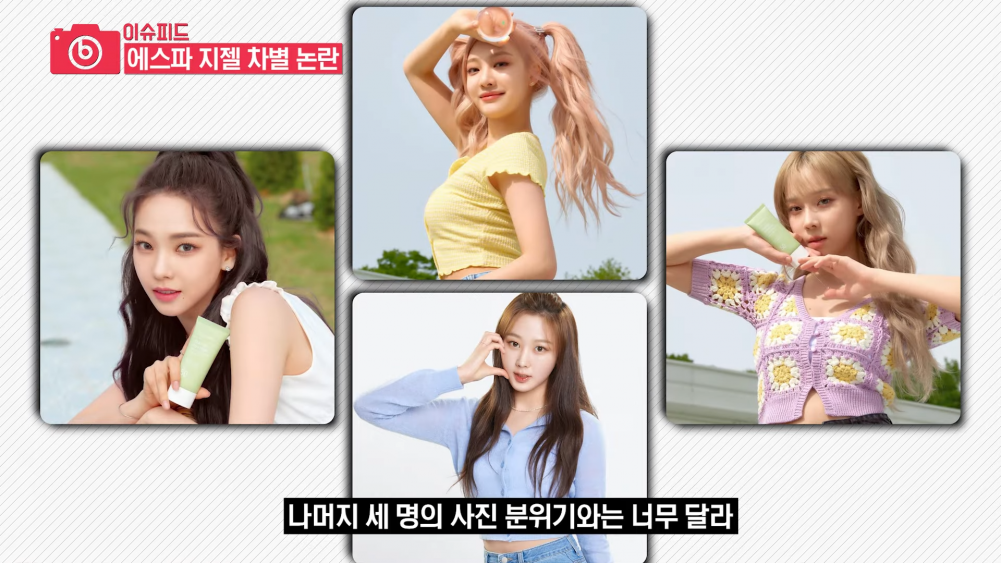 Therefore, fans are speculating that Giselle is intentionally discriminated against and expressing their dissatisfaction. In fact, fans are even stating that SM Entertainment is also treating Giselle differently from the other members.
This is because fans spotted that the film set for Giselle seemed much barer compared to the film set for the other members. While the other members had different props and decorations, Giselle had to film on a steel ladder with just lighting.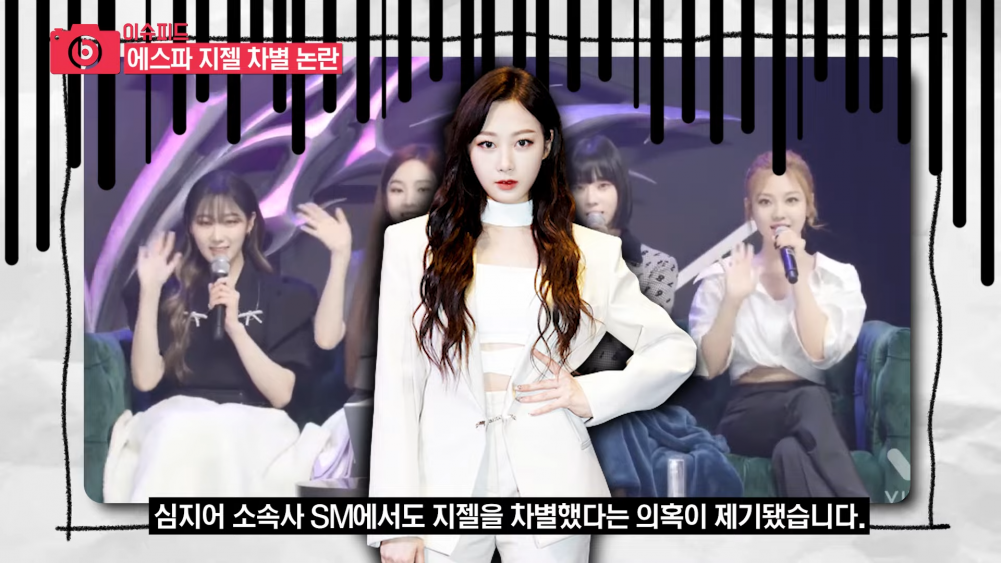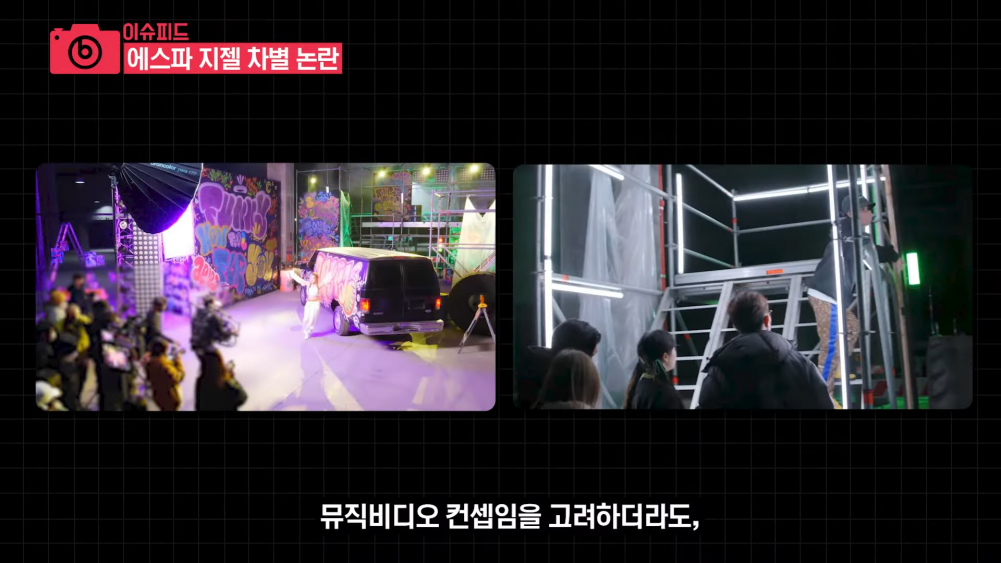 Many speculate that the discrimination is coming from her lack of popularity compared to the other three members. One YouTuber explained that even the individual direct fan cam of their debut track "Black Mamba" show a significant difference in popularity. Karina's fan cam for "Black Mamba" has 1.55 million views, Winter has 1.12 million views, and Ningning has 150,000 views. However, Giselle's fancam only has 70,000 views.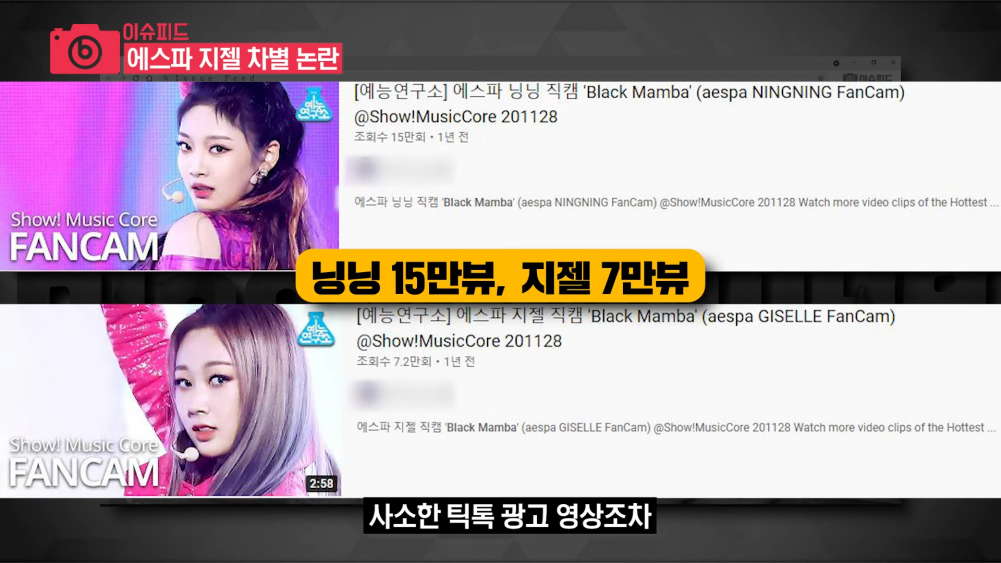 Therefore, it can be seen that advertisers want to use popular members as models, and it is only natural for advertisers to pick popular celebrities as models. Nevertheless, many fans are angered that these advertisements are upsetting them and that they are repeatedly leaving one member out of the group.