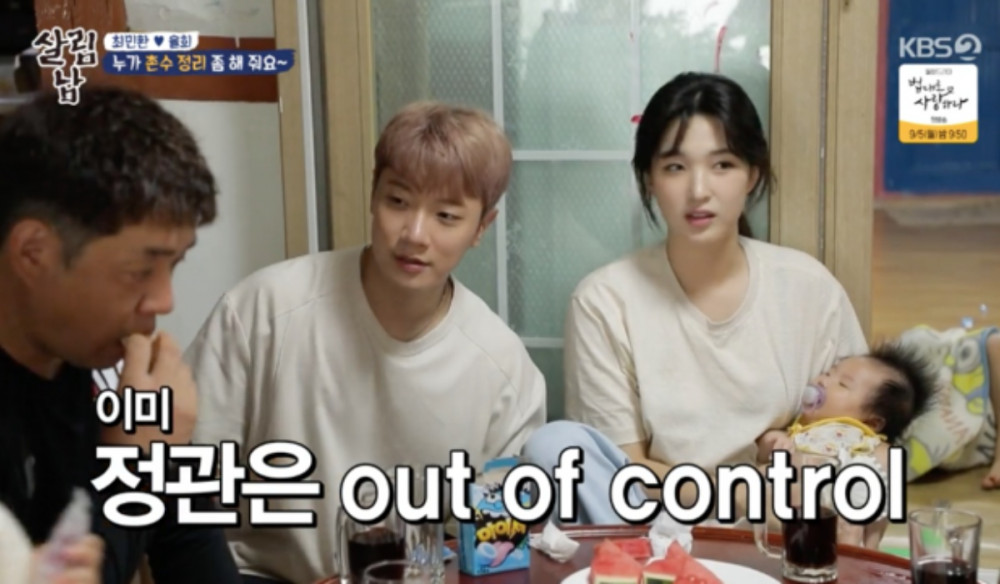 F.T. Island's Minhwan and Yulhee confirmed they won't be having any more babies.
On the August 27th episode of KBS2's 'Mr. House Husband 2', Minhwan and Yulhee visited Yulhee's grandparents. On this day, 4 generations of Yulhee's family gathered including Yulhee's grandparents, parents, and Yulhee's aunts.
While having family fun, Yulhee's mother asked Minhwan and Yulhee if they will be having another child. Yulhee then replied, "We can't anymore" and Minhwan added, "I've been snipped". Then Yulhee's father jokingly said, "You can go to a hospital to reverse it."
Yulhee then said, "It's been almost 2 years since he got it done." Minhwan added, "It's going to be serious work."


Yulhee's father had everyone laughing by telling Yulhee, "Maybe you might get a younger sibling before you welcome a latecomer."