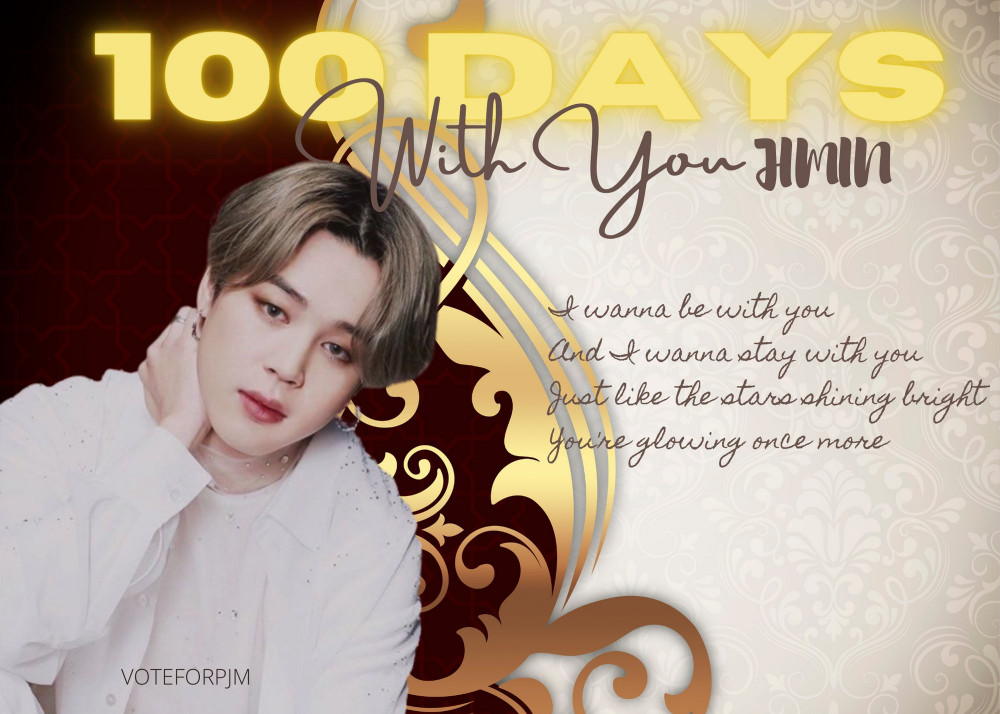 "With You" was recently credited by Korean media as the main reason for the popularity of the Korean drama 'Our Blues' in the 2nd quarter of 2022, and the accolades have not stopped there.
On the 1st of August, "With You," the lovely OST sang by Jimin and Ha Sungwoon, commemorated 100 days since its release.
To celebrate, fans took to Twitter and other social media platforms to trend #WithYou100Days, 100 DAYS WITH YOU JIMIN & 우리지민위드유백일as they looked back at its notable achievements and sent congratulatory messages to Jimin and Sungwoon.
On its 100th day, "With You" remained the fastest Korean OST ever to surpass 110 Million streams on Spotify in 98 days and 10 hours. The music video is already at 21 Million views and, together with other versions, accumulated 24 Million streams on YouTube. "With You" is currently at 29.8 Million streams on Melon as well as 1.1 Million Unique listeners and has remained on the Melon Daily Chart for all 100 days. It rose to 16th place on July 28 on the Circle Chart's Global K-POP Chart. On Shazam, "With You" has surpassed 324K discoveries, and on social media platforms, it remains popular. It has been used on 168K TikTok videos and 110K reels on Instagram. As of the 28th, "With You" took the 2nd spot on the Billboard Hot Trending Songs Chart after six weeks at #1, it is the 3rd longest run at #1, and Jimin is the first soloist with a group to rank first with the song.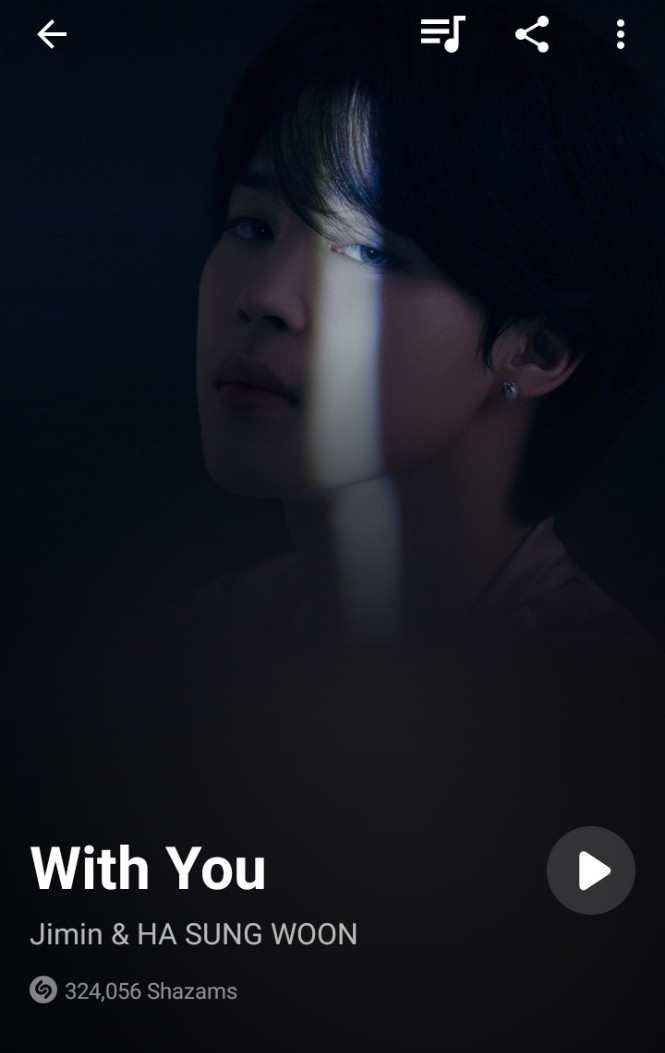 On the 27th of July, Ha Sungwoon appeared on Mnet's 'TMI News Show' where he praised Jimin for being awesome while mentioning the achievements of "With You," notably the iTunes All Kill on the eight major music markets. He also talked about his best friend Jimin's character calling him frugal, humble, and one who always pays or buys when they go out. On the 21st, Sungwoon invited Jimin via phone call on BTOB's 'Kiss the Radio' where they discussed how fun it was to work together on "With You," fulfilling the 7-year-long promise of a collaboration.
On the same day, during an episode of SBS Entertainment's 'Kick a Goal,' "With You" was used as the BGM in a moment celebrating a goal, showcasing its versatility. While on the 18th, in an episode of KBS 2's 'Love Recall,' "With You" perfectly fit yet another emotional scene, for the second time, in the ex-lovers' reality show. The song also strongly reflected companionship and comfort for a mother whose son has autism; she requested the song on the radio to help her while she was taking small steps with him.