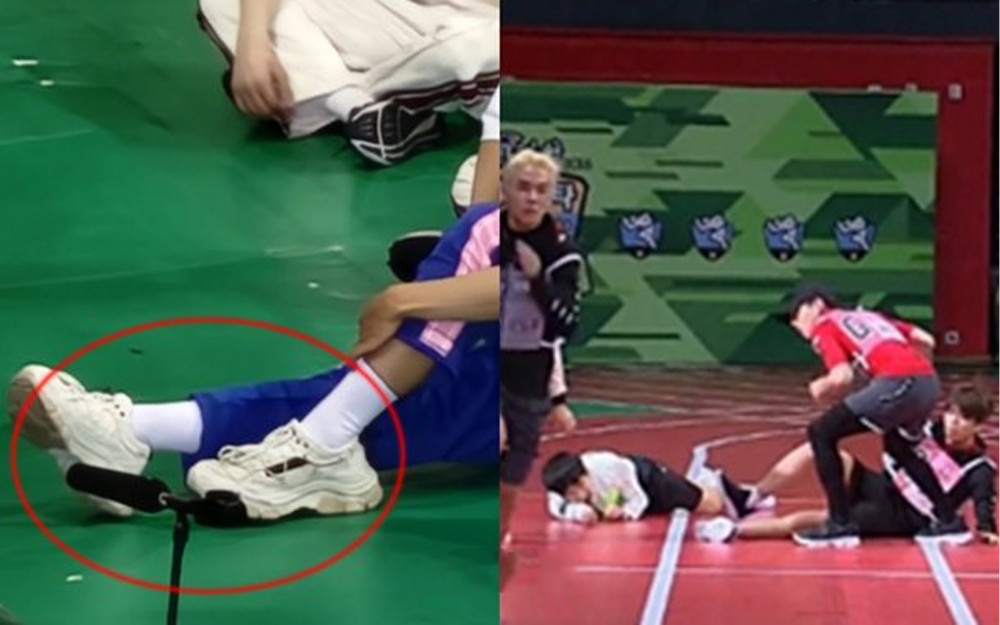 The 'Idol Star Athletics Championships (ISAC)' is an annual sports event in which many K-pop idols compete in various sports. This MBC Entertainment program has been involved in multiple controversies over the years in regards to the safety of the idols who are competing as well as the concerns about the long filming time.
This year, the ISAC once again has been at the center of controversy as it was under fire for violating human rights by prohibiting meals and anyone from leaving midway during the 15-hour filming. Additionally, the safety concerns for the idols at the competition were raised again as one fan explained that these idols were seen wearing shoes that are unfitting for sports.
One fan who attended the event explained that she witnessed a dangerous situation at the track and field competition where four male idols fell while racing. According to the fan, the idols who were racing fell because of the poor quality shoes they were wearing.
The shoes worn by the idols who were filming that day were competing in the track and field event and were seen wearing the "Ugly Shoes" from a particular brand. These "Ugly Shoes" is a particular shoe design with a huge outsole that has a vintage design with various bright colors. Due to the large outsoles, the shoes are not fit for sports. However, some of these idols were given these shoes to wear as sponsored items.
Eventually, what fans feared most happened. An idol wearing the ugly shoes fell while turning the corner at the tracks bringing down three other idols with him. The fans criticized the production team for not considering the dangers of idols running with those "Ugly Shoes," especially on the slippery track.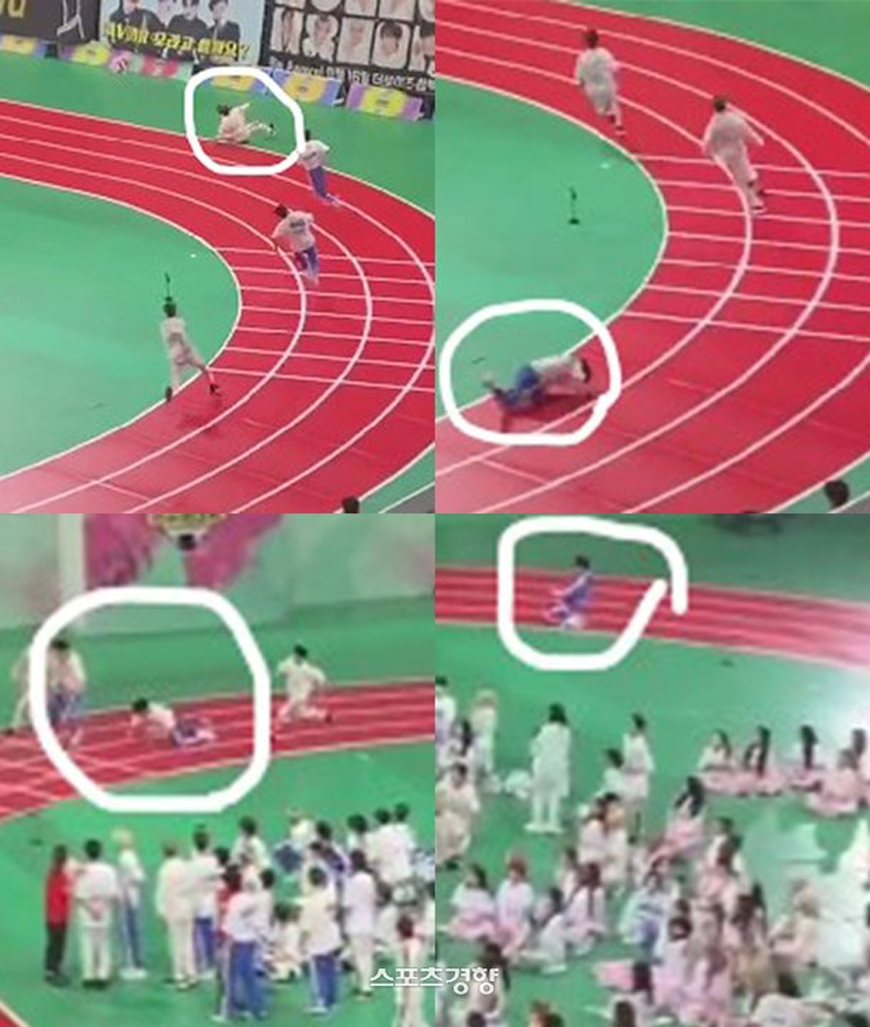 However, this is not the first time safety concerns have been raised. Such safety issues have been pointed out during the 'ISAC' over the years as there have been a steady number of injured idols. There have been idols injured in almost every episode, and management agencies have also been concerned about these injuries that occur during the annual 'ISAC.'
BTS member Jin had been injured on his nose during the 'ISAC' in 2016, and VIXX member Leo also sustained an ankle injury in 2013 and a nose injury in 2016. Due to his injury, Leo was unable to even participate in music show programs at the time.
Other idols such as Seventeen's Jeonghan, EXO's Xiumin, GOT7's Jackson, SISTAR's Bora, SHINee's Minho, AOA's Seolhyun, MAMAMOO's Moon Byul, and many more were seen groaning during filming after getting injured.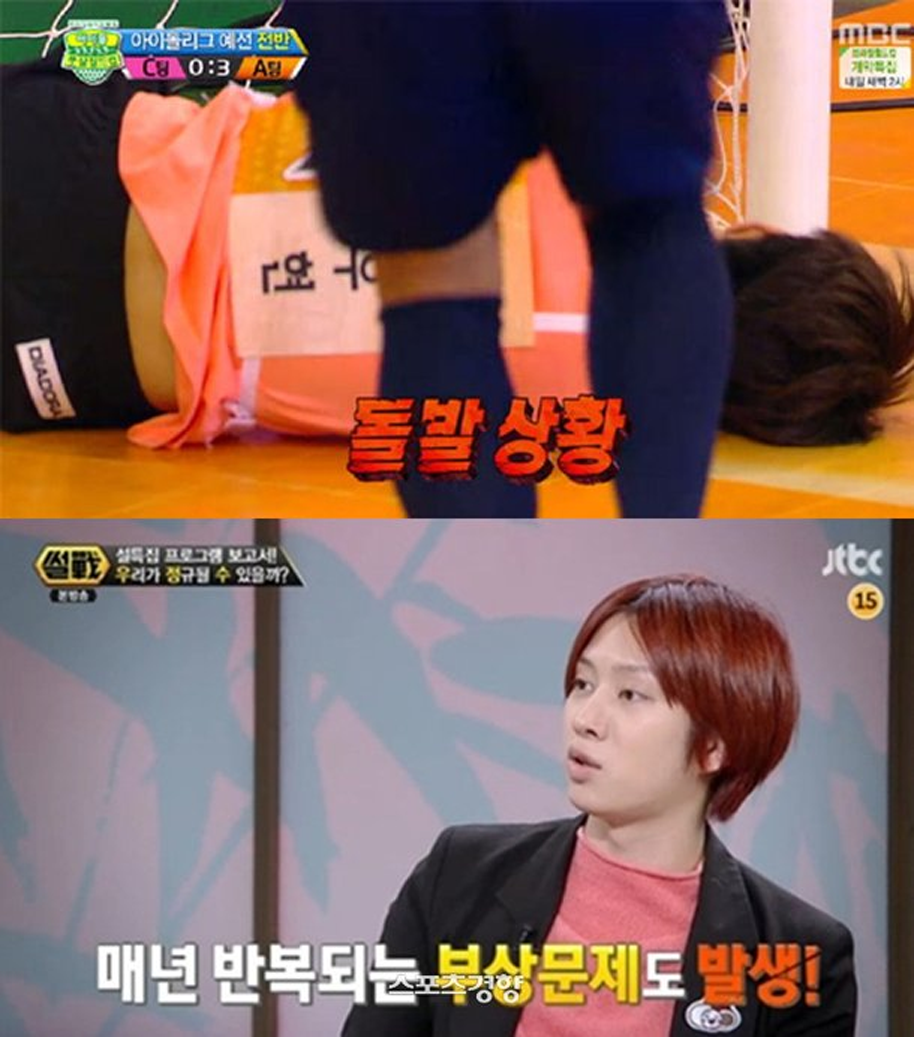 In particular, Woohyun, a member of INFINITE, suffered a ruptured shoulder ligament while participating in the 2014 ISAC, which was diagnosed as being incurable. At the time of Woohyun's injury, the production team received criticism as they displayed the caption, "It doesn't seem like a big injury."
The production team always stated that they are always trying to minimize injuries. However, many are raising their voices of concern as they believe the production team seems to be negligent with these safety concerns this year again after fans saw a number of idols wearing these "Ugly Shoes."
Netizens continued to criticize ISAC and commented, "They need to discontinue ISAC," "I can't believe they still use those slippery tracks for running," "It's so dangerous," "There was so many serious injuries already but there is no change. They should just stop the show," "This is so dangerous," and "They should shut down the show or take better safety measures."