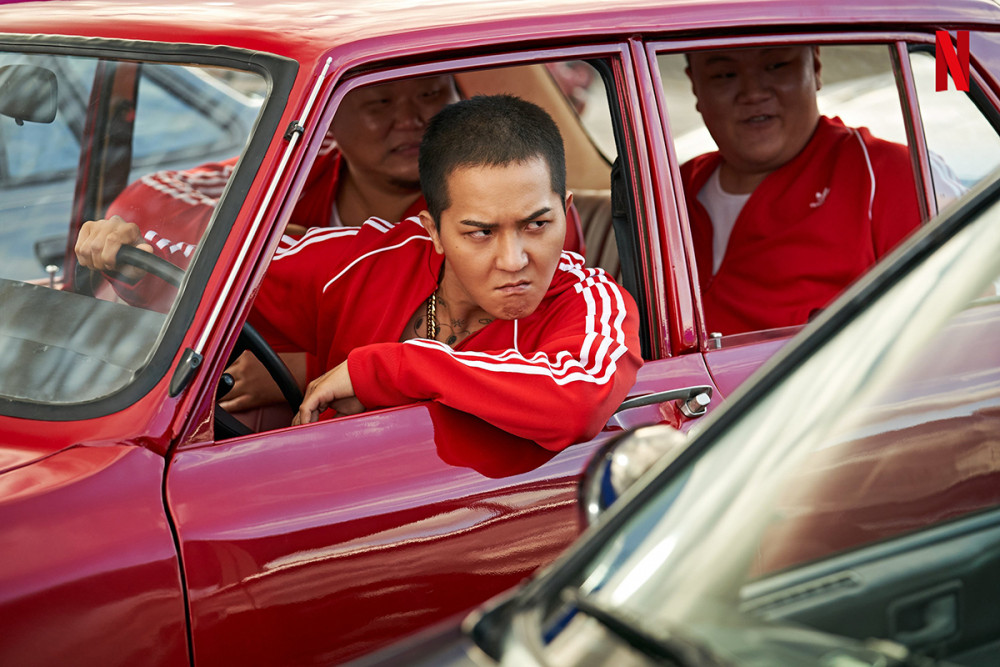 Netflix's brand new blockbuster film 'Seoul Vibe' has revealed still cuts of some special characters who will be stealing the spotlight, including WINNER's Song Min Ho!
'Seoul Vibe' tells place in 1988 Seoul, when a team of troublemakers team up to steal a massive amount of illegal VIP Visa funds right before the 1988 Olympics. Led by a cast made up of Yoo Ah In, Go Kyung Pyo, Lee Kyu Hyung, Park Joo Hyun, Ong Seong Wu and more, the film is expected to deliver an adrenaline boost with its vintage, car chasing action.
But the action and the leading stars aren't the only things that will catch your attention! 'Seoul Vibe' is full of unique and interesting special characters like Moon So Ri, Kim Sung Kyun, Oh Jung Se, Jung Woong In, as well as WINNER member Song Min Ho, who will be making his official film debut in the Netflix production!
Song Min Ho will take on the Galchi, a young man who grew up in Sanggye-dong with Dong Wook (Yoo Ah In), Galchi considers Dong Wook his one true rival, although he's usually always on the losing side. In addition to appearing as a special cameo in 'Seoul Vibe', Song Min Ho participated in an OST with Dynamic Duo's Gaeko.
Check out the latest stills for Netflix's 'Seoul Vibe' above and below while you wait for its global premiere later this month on August 26!