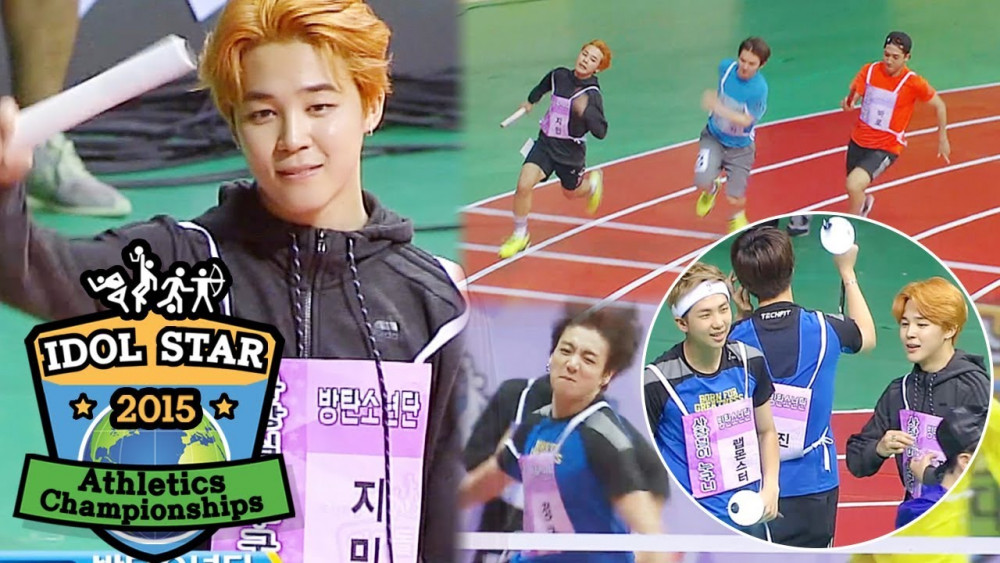 [OP-ED: This post reflects the opinions of the author and not necessarily those of allkpop.]
Recently, it was announced that the "Idol Star Athletics Championships" would be making a return. But the real question is, should it?

Being first broadcasted back in 2010 as a Chuseok special, the program gained much popularity because of the vast amount of athletic skills that fan favorite idols and performers were able to demonstrate. However, as the program became renewed each year rather than enjoyment, MBC has been receiving much more criticism.

The "Idol Star Athletics Championships," shortened as "ISAC," is notoriously known for extremely long filming hours, no bathroom breaks, inadequate meals, and poor working conditions. Not just for idols but also for fans who also have to stay for the entire filming duration.

But the problems don't stop there. Many fans have voiced their concerns because of the health of their favorite stars. As many know, Korean entertainers are known for overcoming and persevering through some of the harshest working conditions. Having to stay up all night for several days, shooting and filming performances, having schedules back to back to back. If that was not enough, many of the idols who participated in this program also have to take time aside from their already existing packed schedules to practice with coaches within the sport that they are expected to partake in.
Additionally, within the list of celebrities asked to participate in this program, only one or two members are chosen as representative players. However, all members of the group are expected to be in attendance. Therefore, the members that are not participating as representatives of the program will have to wait around until filming is done.
If the working conditions weren't bad enough, the "ISAC" program is often aired during Chuseok, a Korean national holiday which meant many idols and performers had to sacrifice time with family or time off when they could've gone back home to relax.
When the first ISAC aired, it was really popular and, without a doubt, something new to watch, so it was enjoyable. However, personally, after the second, third, and fourth run, it now feels as though MBC is scraping for viewership, and I don't really get excited about it.
More or less, no longer am I a fan of idols having to spend hours upon hours filming when they could be at home getting a good rest and being given a break to spend quality time with their loved ones, which is far better for mental and physical health. How many times have we heard idols within interviews actually share the last time they went home to their families? Some idols haven't even been back home since they became trainees. Additionally, because of their busy schedules, having the opportunity to actually eat a homemade meal is rare too.
Sure some may say that it just comes with the job; the idols should be aware of what they're getting themselves into. But celebrities are people too; imagine having to spend every holiday season working instead of going home.
There's also been a lot of injuries that have occurred to members who have participated in this program. MAMAMOO's Moonbyul hurt her face and leg while running the 60-meter dash. VIXX's Leo injured his leg while partaking in the futsal match. INFINITE's Woohyun ruptured his shoulder while also participating in ISAC, and Woohyun also came onto a live broadcast to exclaim that his shoulder was completed ruined and he had lost cartilage in his shoulders. Former SISTAR member Bora also sustained injuries while in the dash on hard pavement.
While the companies all stated that their injuries were not severe, fans all know too well how companies will downplay anything that may ruin any future promotional activities with broadcast companies.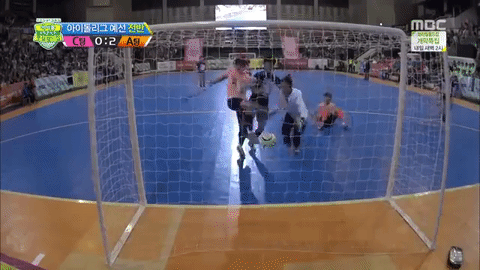 So is ISAC really worth the entertainment? Certainly not. To be honest, the producers should have stopped airing this program after so many idols were physically injured, some requiring even more intensive treatments. Pretty sure that are other show ideas that producers can think of that collectively allows fans and idols to interact with one another without having to put the idols or the fans' health at risk.
So what are your opinions on this Chuseok special: should it continue or be discontinued?