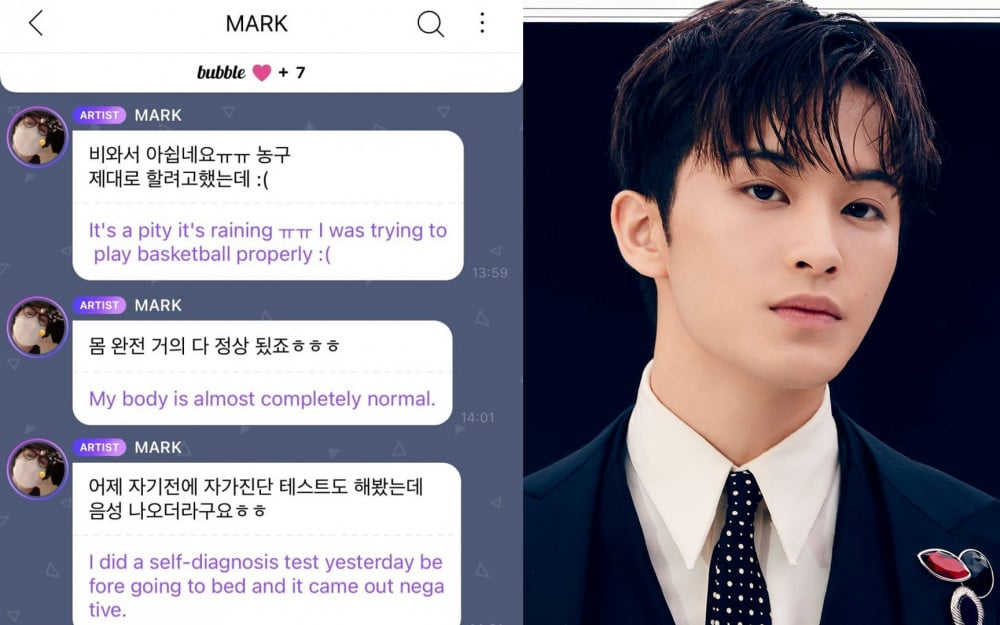 It was previously reported that Johnny, Jaehyun, and Mark would be absent from NCT 127's scheduled 'School 127' fan meetings in Saitama, Japan, this week because they continued to test positive for COVID-19.
Earlier this week, SM Entertainment released a statement through NCT's official Japan website, announcing that the three NCT members tested positive for COVID-19 last week, and while the week of quarantine has ended, they were tested again in preparation for the upcoming schedule and continued to test positive via PCR.

Many Japanese fans were disappointed as they were unable to see their favorite idols during the Japanese fan meeting. However, many fans understood that the situation could not be helped since the three members' health comes first.
Regardless, the issue arose when Mark wrote on his Bubble that he was sad that it was raining and he couldn't play basketball on the day the Japanese fan meeting was scheduled. He continued to share with fans that he had recovered and tested negative.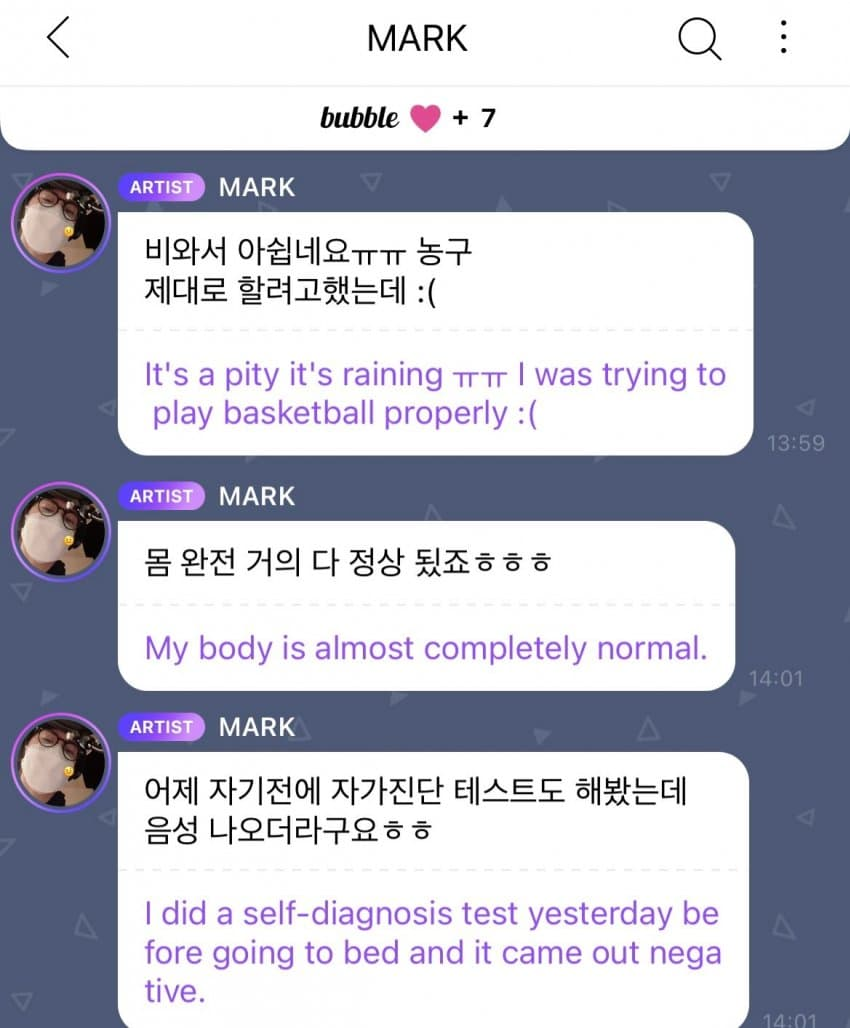 Additionally, Mark revealed that he wanted to log onto Instagram Live in celebration of his birthday at 7 PM on the day the fan meeting took place. It was revealed that Mark's manager had told him to wait to do an Instagram Live since the fan meeting was still going on.
As soon as the fan meeting finished, Mark logged on to his social media to communicate with fans. However, he received backlash because he seemed to have forgotten that the fan meeting would still be going on at 7 PM, and he seemed inconsiderate of the fans who went to the fan meeting in Japan.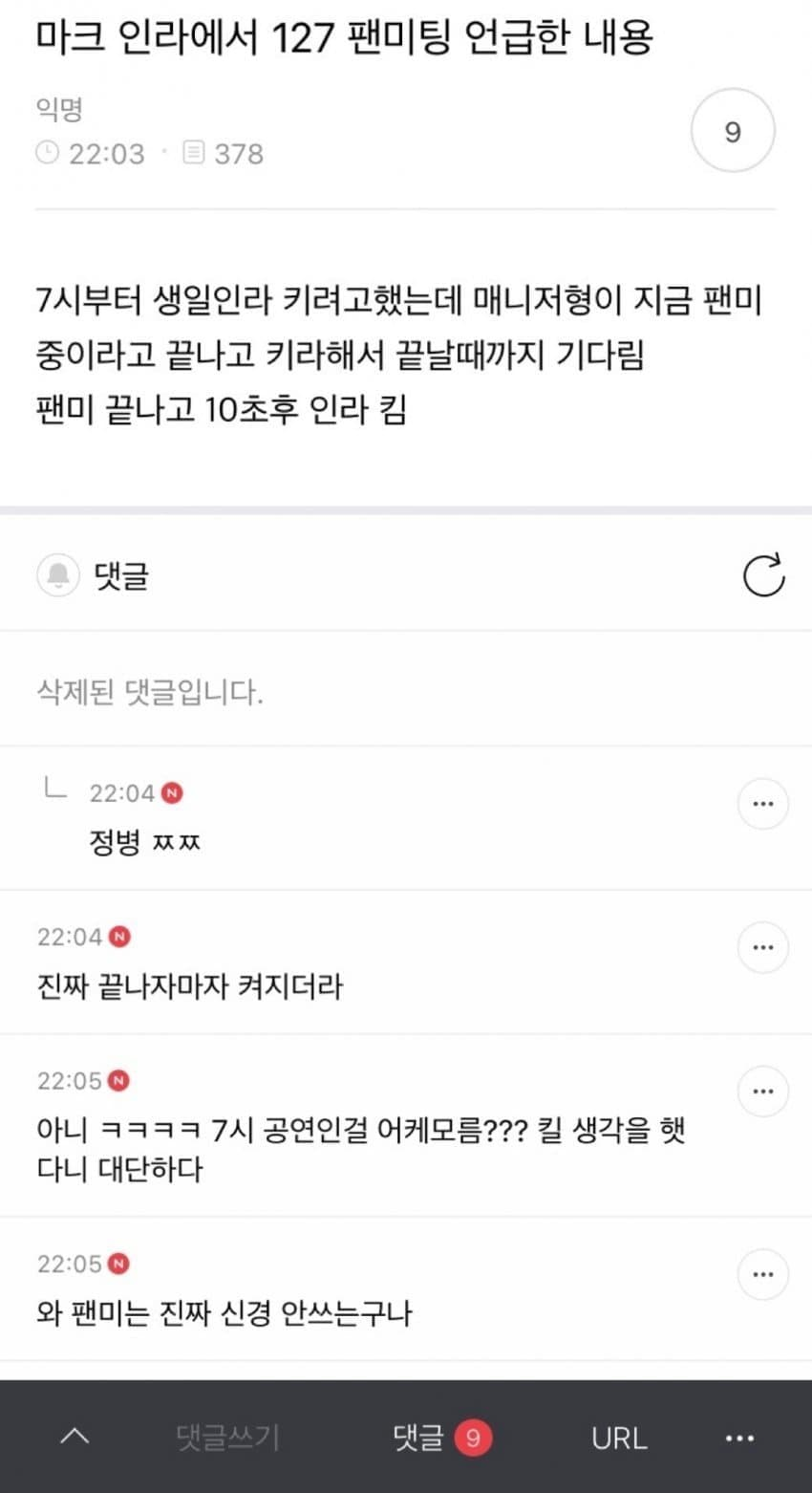 Translation: "Mark mentioned the 127 fan meeting during his Instagram live. He said he was going to do the live from 7 PM but the manager told him the fan meeting is going on so he should wait until the fan meeting is over. He turned on the Instagram live 10 seconds after the fan meeting ended."
Therefore, many Japanese fans took to social media to criticize Mark's inconsiderate actions and hoped that he had not forgotten about the fan meeting he had to participate in but couldn't.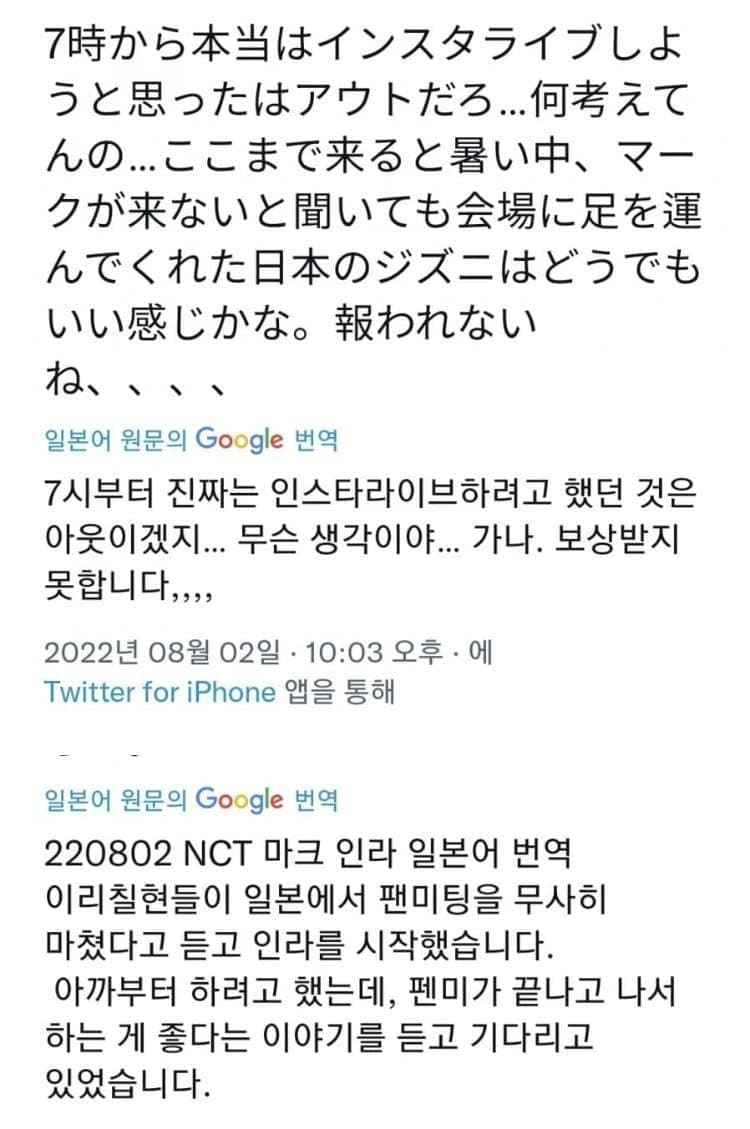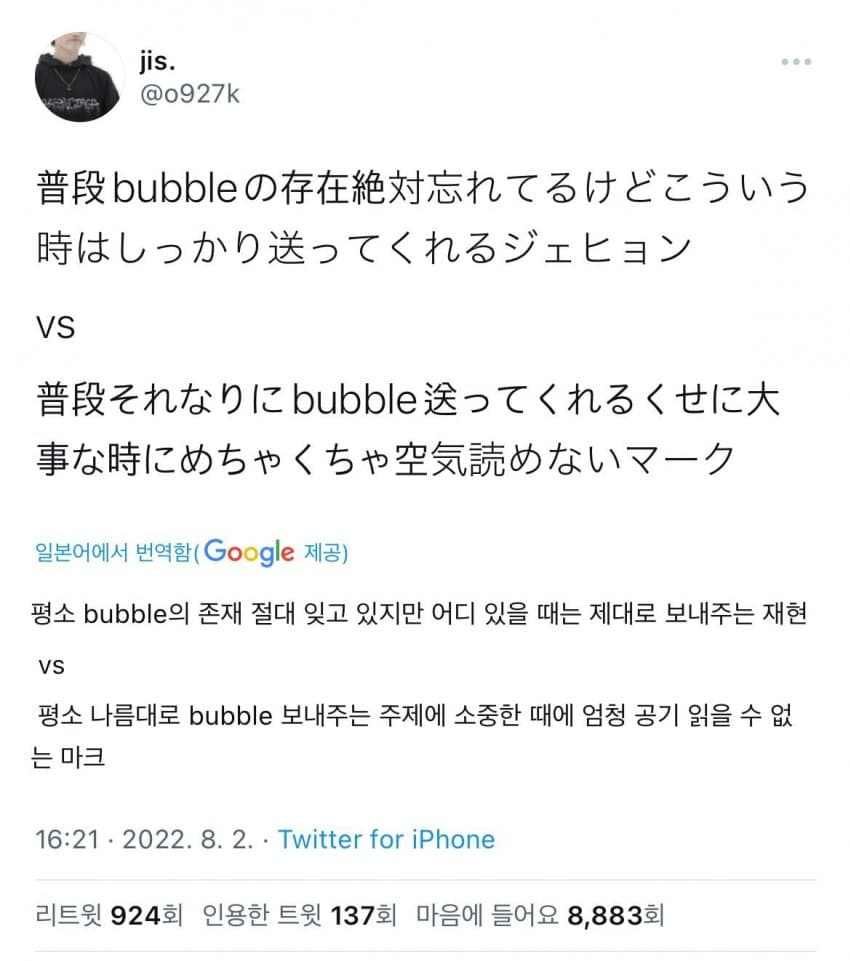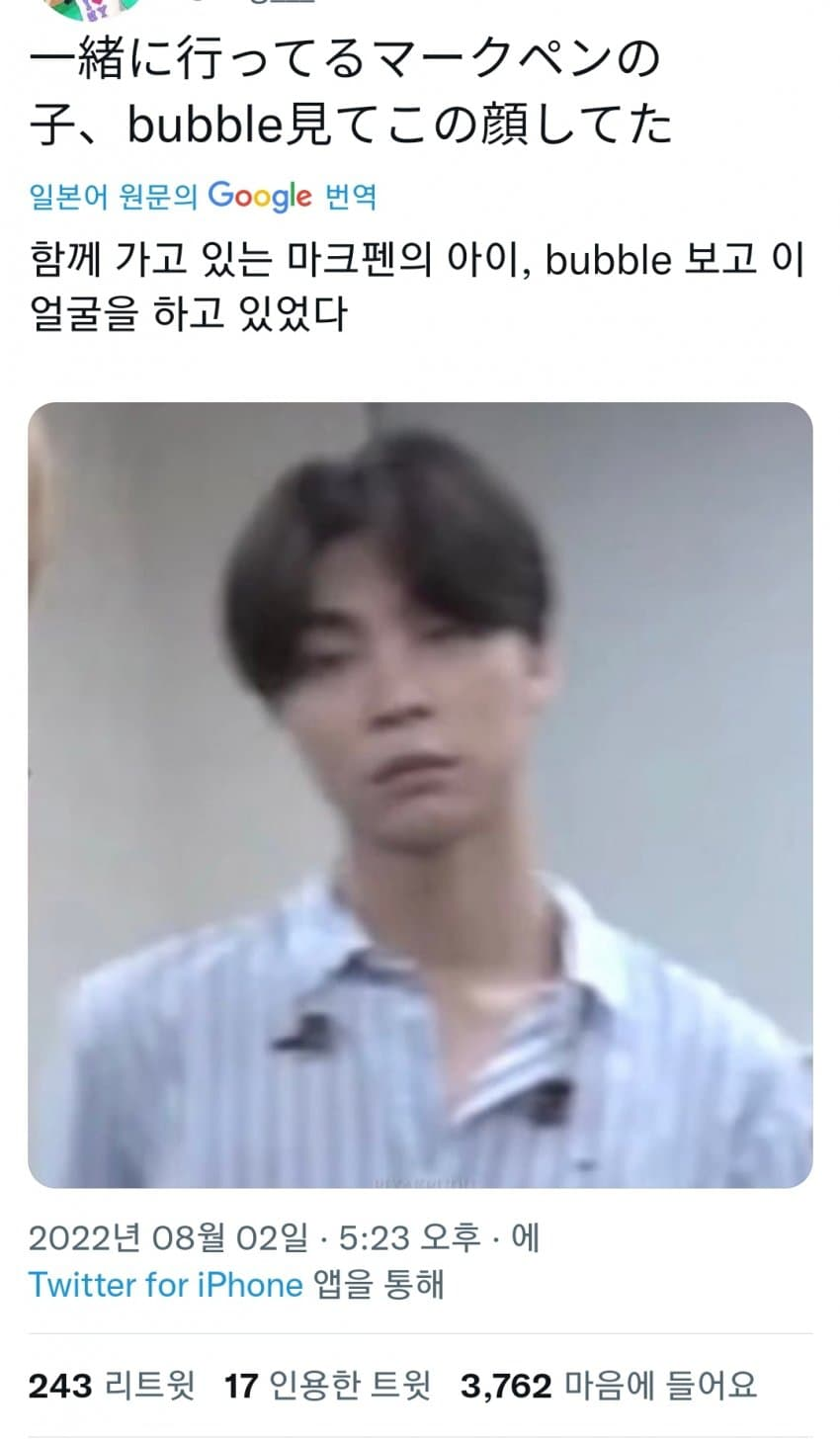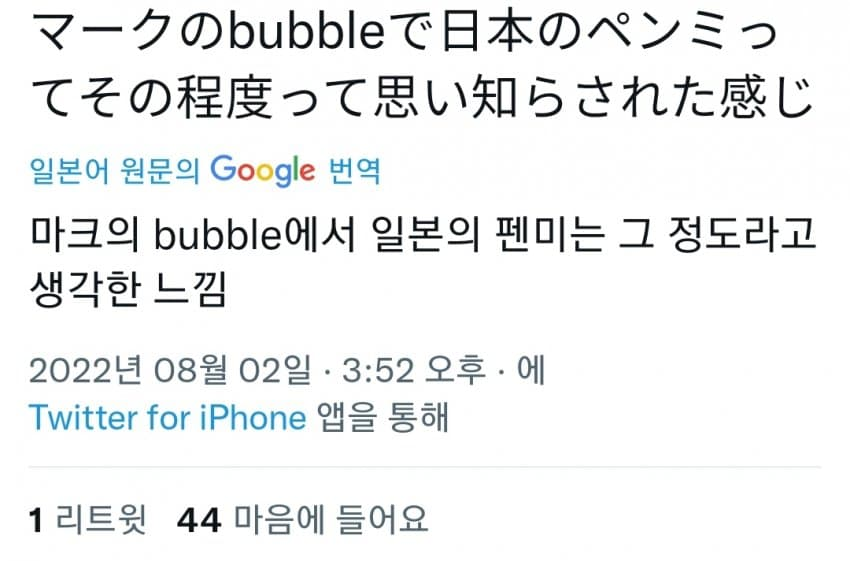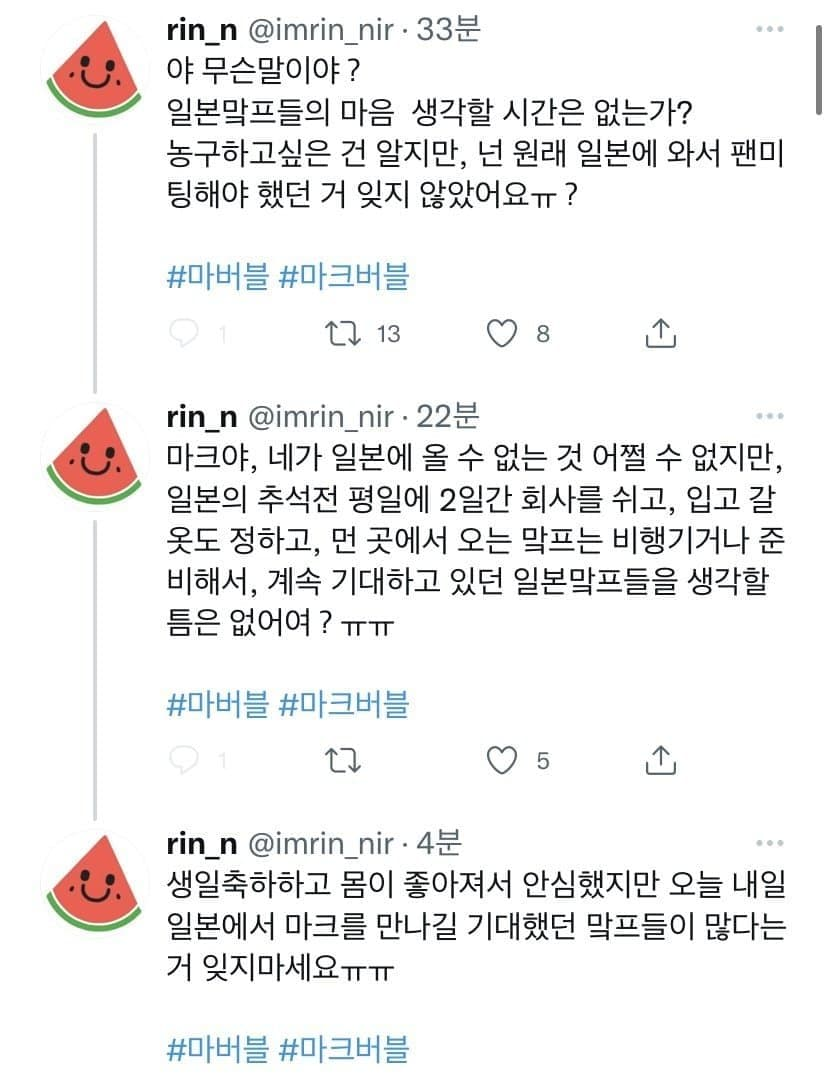 The fans expressed their disappointment and anger after reading Mark's Bubble message as he seemed to express his disappointment that he couldn't play basketball because of the rain rather than expressing his sadness that he was unable to attend the fan meeting when he was supposed to.
Additionally, fans pointed out that Mark was going to start his birthday Instagram live during the time the fan meeting was going on but expressed that he was told to wait until the fan meeting was over.
At the end of his Instagram Live, it seemed that Mark was notified of the situation and apologized for not being able to attend the fan meeting in Japan.
Nevertheless, many netizens criticized the idol for being very inconsiderate of his fans who gathered in Japan to see him. Netizens commented, "I understand why Japanese fans would be mad at Mark," "I get why fans in Japan were so disappointed, they don't get to see their favorite idol but he didn't say anything about being sad about not being able to go to Japan but said he's sad he can't play basketball," "That's very inconsiderate of him," and "Did he forget he had a fan meeting? lols."