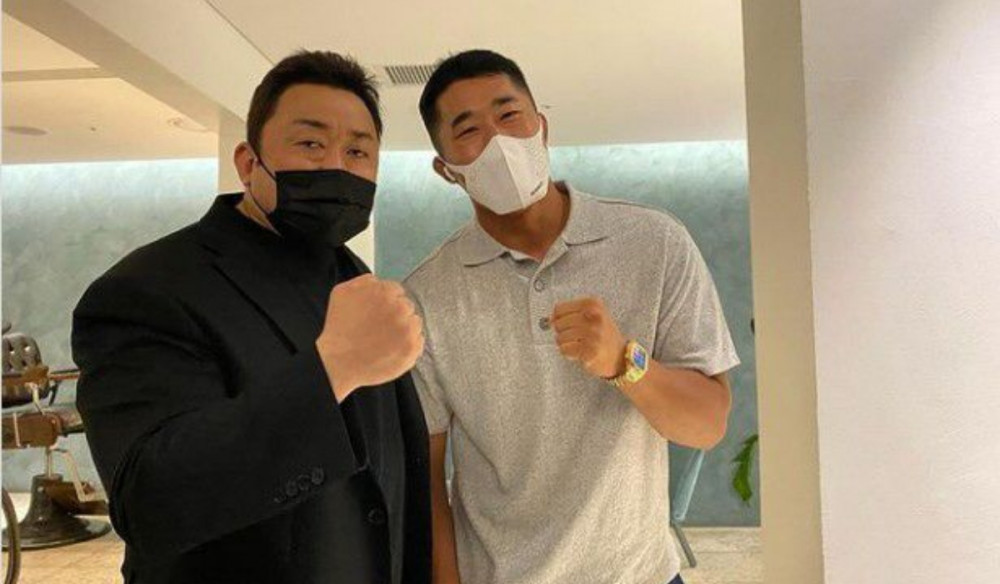 MMA fighter Kim Dong Hyun thanked actor Ma Dong Suk for his thoughtful gift.

On August 13th, Kim Dong Hyun took to his personal Instagram to share his gratitude for Ma Dong Suk's gift. He wrote on his Instagram story, "Dong Suk hyung suddenly sent this after seeing the news article. Thank you for the big gift <3" and shared a video of a dehumidifier.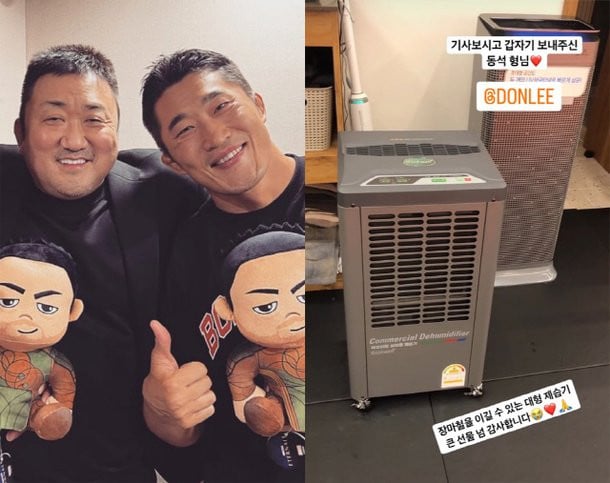 Previously on August 9th, Kim Dong Hyun revealed that his gym was flooded due to heavy rainfall that took over Seoul.