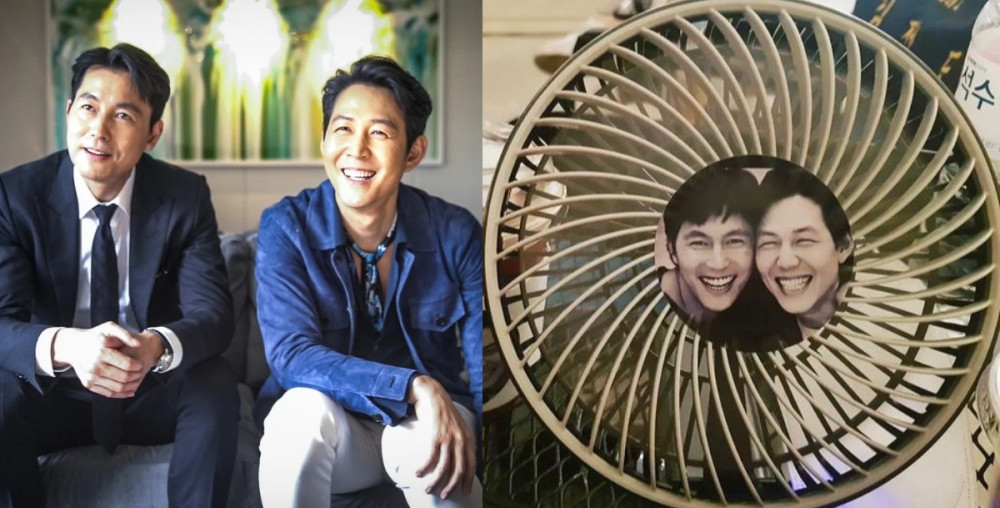 Actors Lee Jung Jae and Jung Woo Sung, who are well-known to be best friends in the entertainment industry, drew laughter with their gifts to staff members on the filming set of their film 'Hunt'.

On August 11 KST, one netizen took to an online community forum to create a post titled, "Two men who mercilessly fought with one another while filming a movie created this 'mess' on the filming set." Here, the netizen included photos of some snacks, coffee, electric fans, and a bulletin board of photos that had been gifted to the staff members on the filming set of 'Hunt'.
While gifting snacks and goods to staff members on filming sets is not unheard of, many netizens laughed out loud at the excessive photos of the two actors' faces that were stuck all over the items. In particular, all the stickers showed two-shot photos of the two best friend actors, who were smiling extremely brightly in a way that heavily contrasted with their roles in 'Hunt'.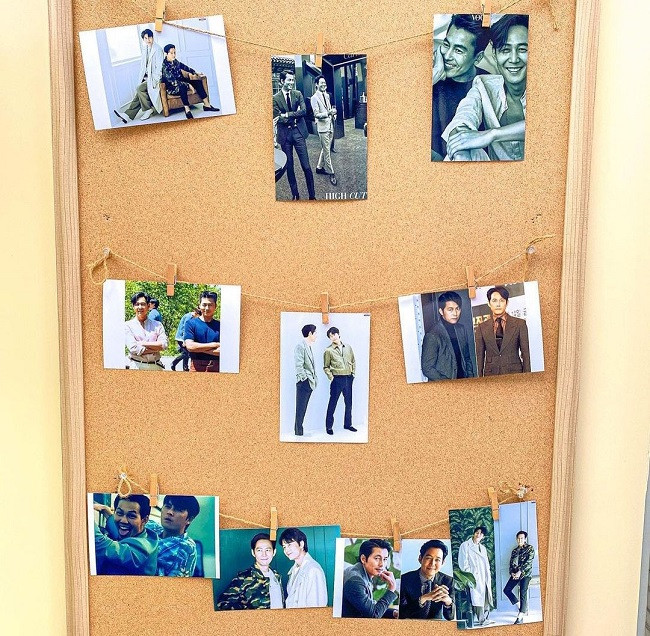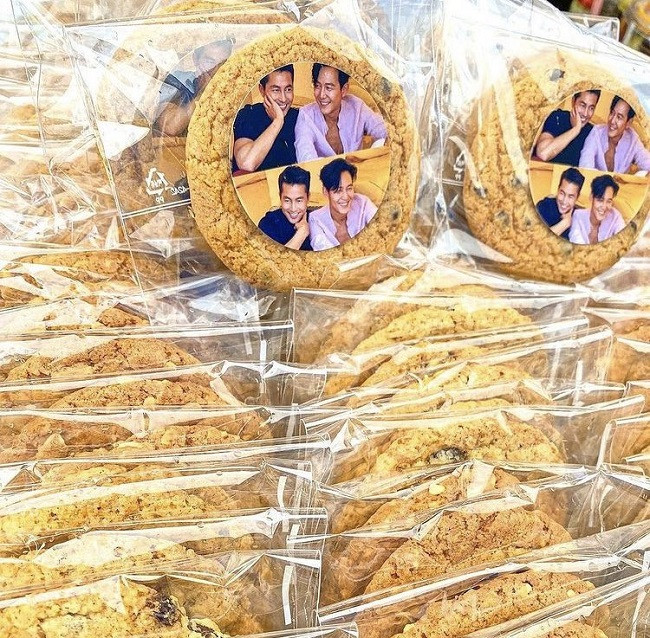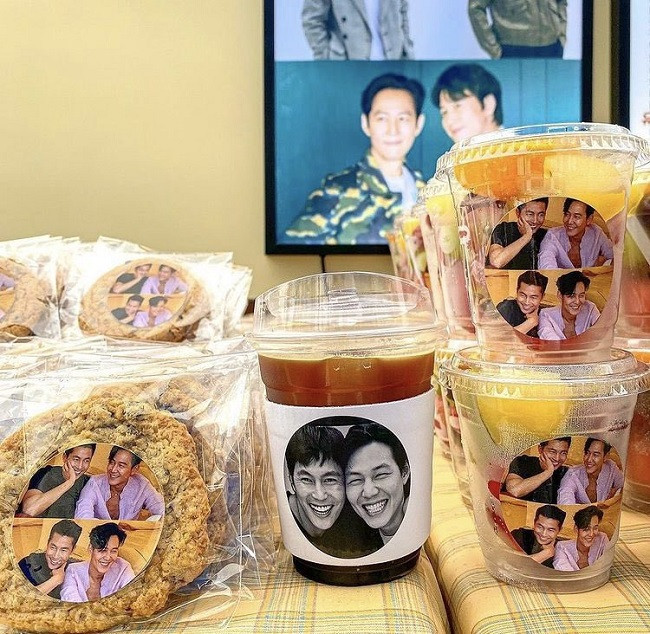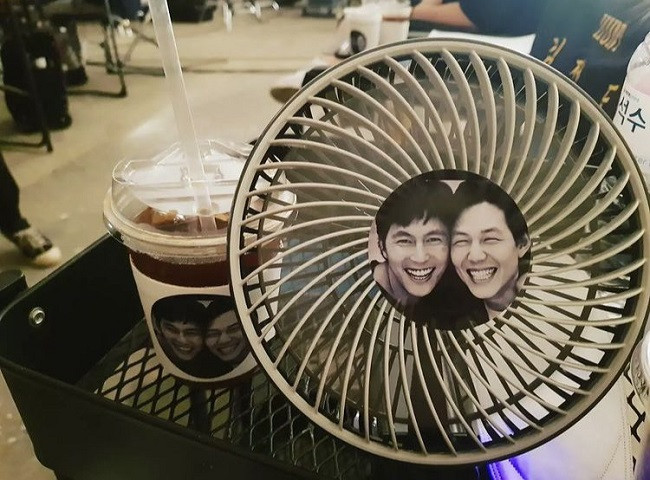 Netizens commented:
"LOLLLLLL"

"Jung Woo Sung and Lee Jung Jae's smiling faces are so bright LOLL. Just looking at it improves my mood."

"The fan is the best LOL."

"It looks like when you put up photos for your wedding LOL."

"I'm so jealous...the fact that they can be such a friend to each other."

"They look like a newlywed couple LOL."

"The photo on the electric fan looks like some youth film LOL."

"What is this LOLLLLL."

"What is up with the two of them...LOL."

"How can they completely dominate the room with their two-shots? LOL."

"Just date already LOL."

"What is up with the photos? LOL."