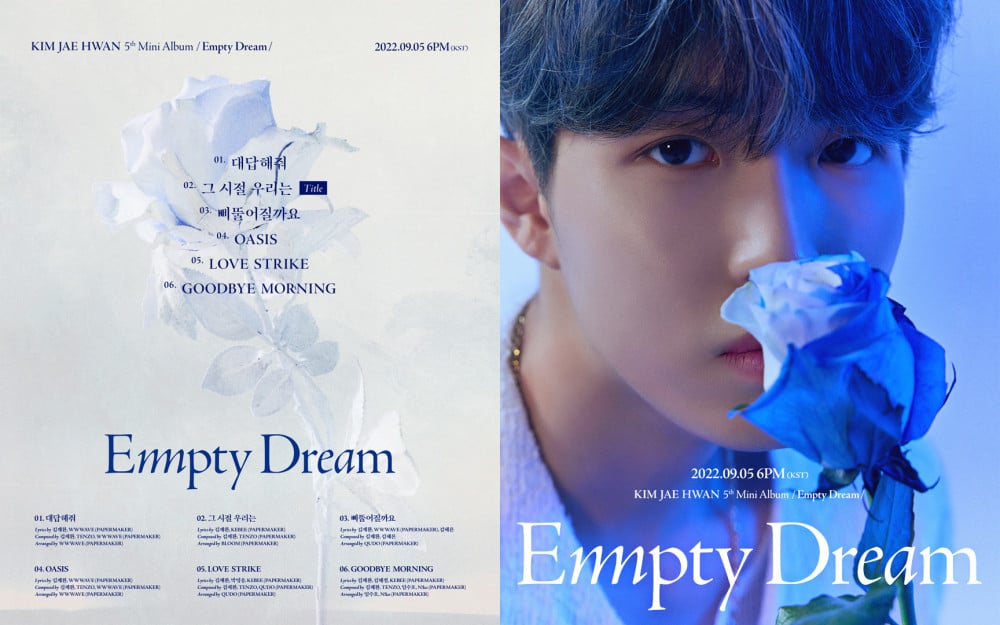 Kim Jae Hwan is nearing his comeback and revealed the tracklist for his upcoming 5th mini-album 'Empty Dream.'

On August 31 at midnight, the singer revealed all the titles of his upcoming new album. According to the tracklist teaser poster, the album includes six tracks - "Please Answer" (Literal translation), "Us At That Time" (Literal translation), and more.
Meanwhile, Kim Jae Hwan will be back with 'Empty Dream' on September 5 at 6 PM KST.