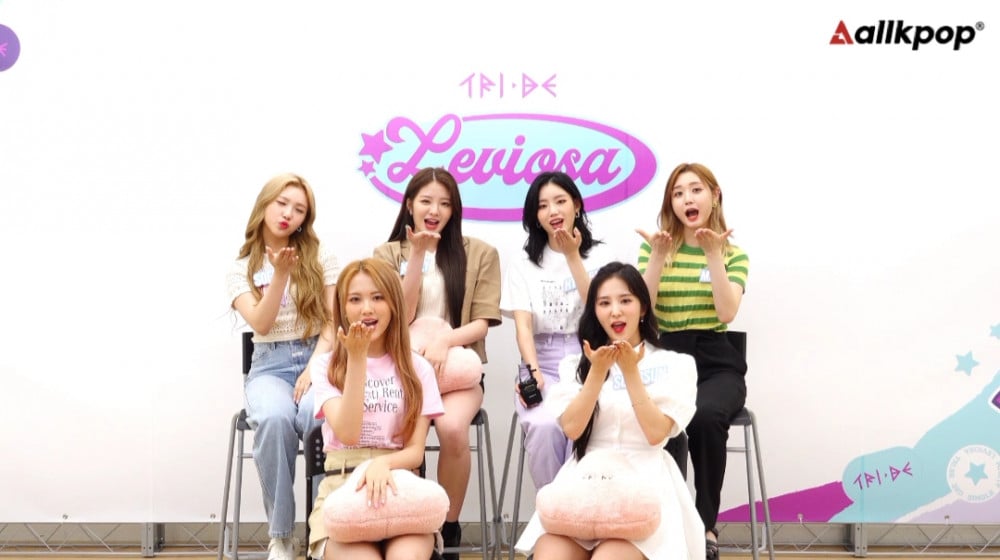 TRI.BE is a seven-member girl group from TR Entertainment, Universal Music Korea, and Mellow Entertainment that aims to convey the message of self-love through "we are perfect as we are." The name "TRI.BE" comes from the words "triangle," the geometrically most perfect shape, and "being," which means existence; when combined, TRI.BE means "the most perfect existence."
The septet made their debut on February 17, 2021, and quickly became one of the promising groups of their respective generation with the addictive track "DOOM DOOM TA," as they quickly captured the public's attention. TRI.BE, comprised of Songsun, Kelly, Jinha, Hyunbin, Jia, Soeun, and Mire, has just released another bop sound. 'Leviosa' is their most recent single album, which features the title track "KISS," and the girls will blow you away in the music video as they bring their attitude to the classroom and after school.

TRI.BE's third single album, 'Leviosa,' culminates in the group's distinct kitsch mood, refreshing summer-like freshness, and ground-breaking teen sensibility. The new album includes the playful, drum-heavy track "KISS," which has an intense drop part combined with an addictive hook, and "KISS" is a song that presents a fantastic solace as if an exhilarating moment is unfolding, as well as the B-side track "In The Air (777)," which sounds like a breath of fresh air.
Due to health issues, Jinha was unable to participate in the group's comeback. The six members spoke with allkpop about their new album, 'Leviosa,' their experience working on the album and choreographing the songs, the members' journey in the K-Pop industry, and more. Continue reading to learn more about TRI.BE!

allkpop: First, congratulations on the release of your newest album, 'Leviosa'! Your group name "TRI.BE" means "the most perfect existence." Has your definition of "perfect" changed as an artist?
Songsun: The term "perfect" is really not something you can define. It's not a definition that is set. We just think that in order to pursue this definition, we're always trying our best because that is what I think is perfect.
allkpop: Could you please tell us about the concept and message you want to convey with your new album, 'Leviosa'?
Songsun: 'Leviosa' is the magic spell that comes out from 'Harry Potter.' On a similar level, 'Leviosa' is basically about giving a very magical experience to the fans, like the stage, the music, everything. So, the whole concept is putting a magic spell on the audience.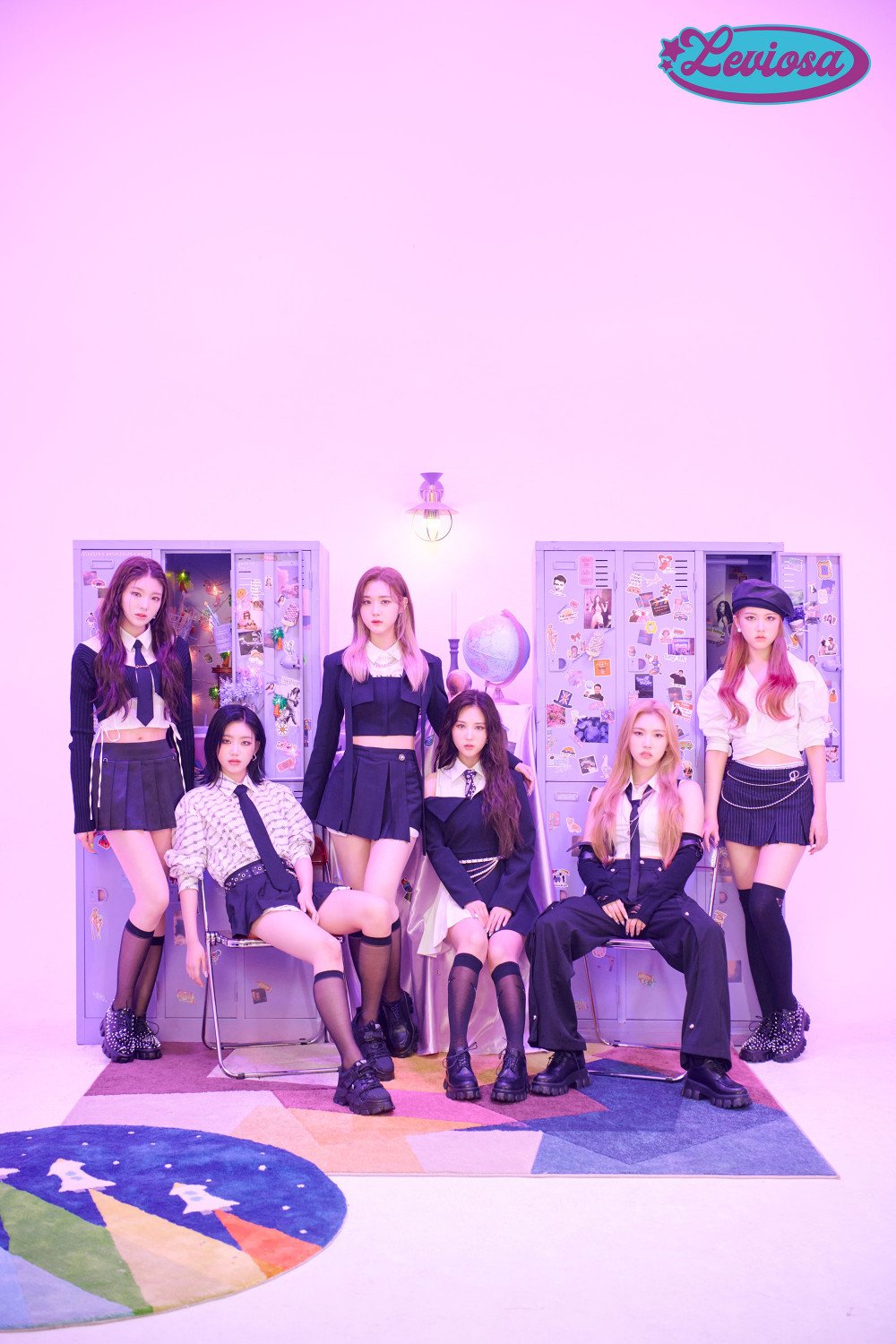 allkpop: How did you find the album preparations? Did any member help create anything for this comeback, whether it was writing, composing, choreographing, or simply sharing ideas during the preparation?
Mire: For "KISS," we actually had a time where we were sending out the choreography drafts, like the different versions, to S.Tiger to see which one suited the track better. We participated in the making of the point choreography for "KISS."
Hyunbin: For the B-side "In The Air (777)," the choreography for the song was made by ourselves, from start to finish. It was an excellent experience for us.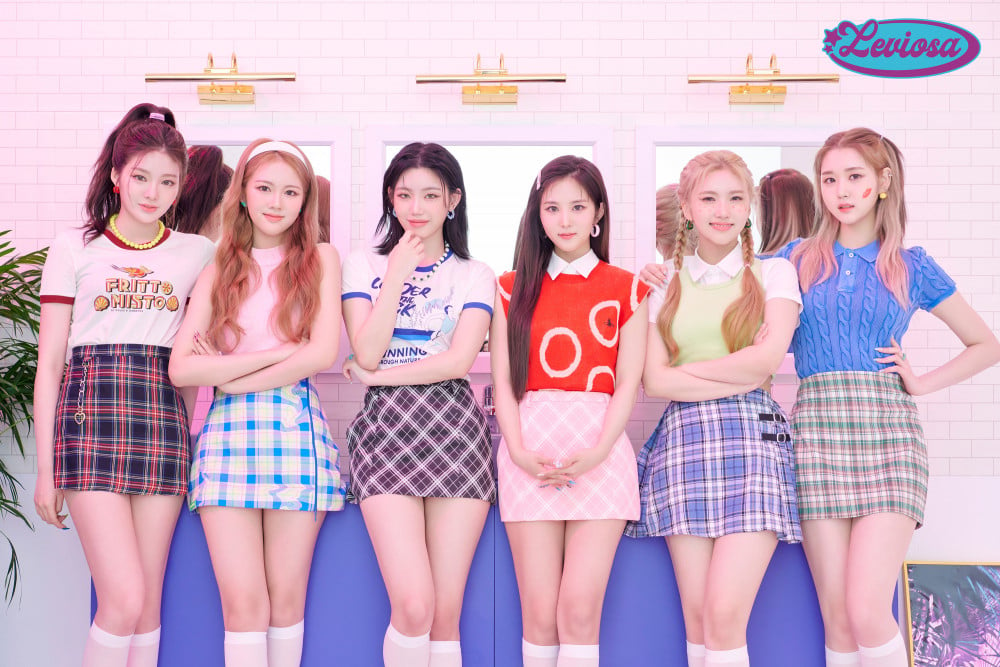 allkpop: Are there any memorable behind-the-scenes stories from the filming of the music video? Did you encounter any difficulties while recording "KISS" and "In The Air (777)"? Please tell us about your overall experience working on the album.
Soeun: If you look at Hyunbin's scene in the music video, her set was actually indoors. But then, when we were filming for the music video, it was raining a lot. The rain was leaking into the set, so we felt that it was actually a special effect. Like that they're pouring water for the performance, but then it was actually just water leaking from the roof; that's something really funny for us.
Kelly: "KISS" and "In The Air (777)" were pretty high to sing. I remember that we had a little difficulty of recording [the songs] because the notes were so high.
Hyunbin: For "In The Air (777)" specifically, the lyrics are very emotional, so we kind of teared up a little bit while we were singing, so we had to take multiple takes.
allkpop: What was it like to make your debut as a group during a pandemic? What were the challenges you've encountered?
Kelly: Probably the biggest difference, the most challenging thing that we encountered because of debuting during the pandemic, was that we were unable to meet our fans in person. So whenever we were on stage, usually [K-Pop groups] would have fans in front of them cheering, but then we didn't have that experience for a while. That was the hardest thing but also the most memorable moment for us was actually getting to meet our fans in person, like finally, this year.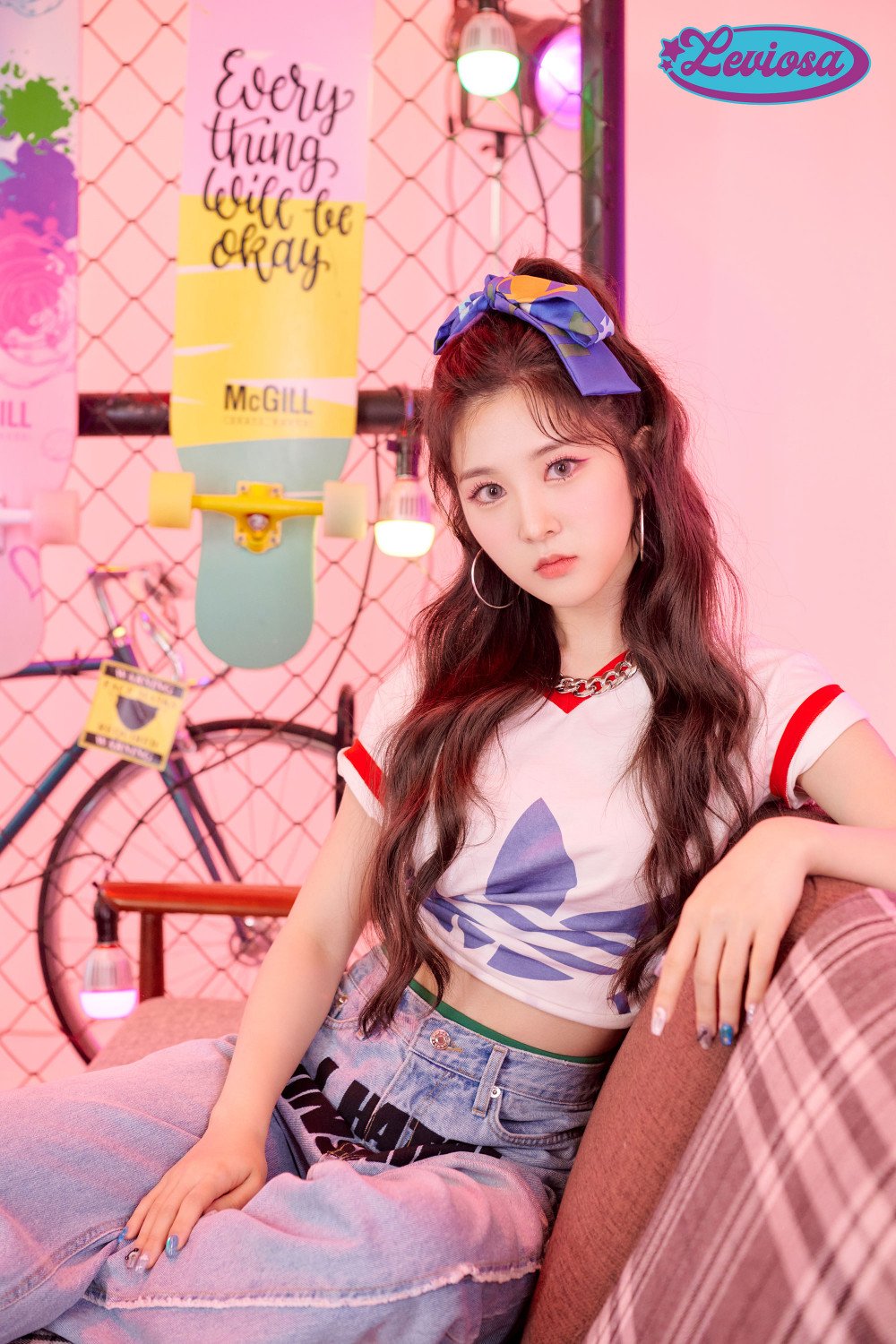 allkpop: This is a question for TRI.BE's leader Songsun. You trained for eight years! What pushed you to take on the challenge of being an idol?
Songsun: The biggest motivation for me is probably my parents. For that long time, my parents have been supporting me both mentally and physically. If it wasn't for my parents, I wouldn't have been able to just keep pushing myself.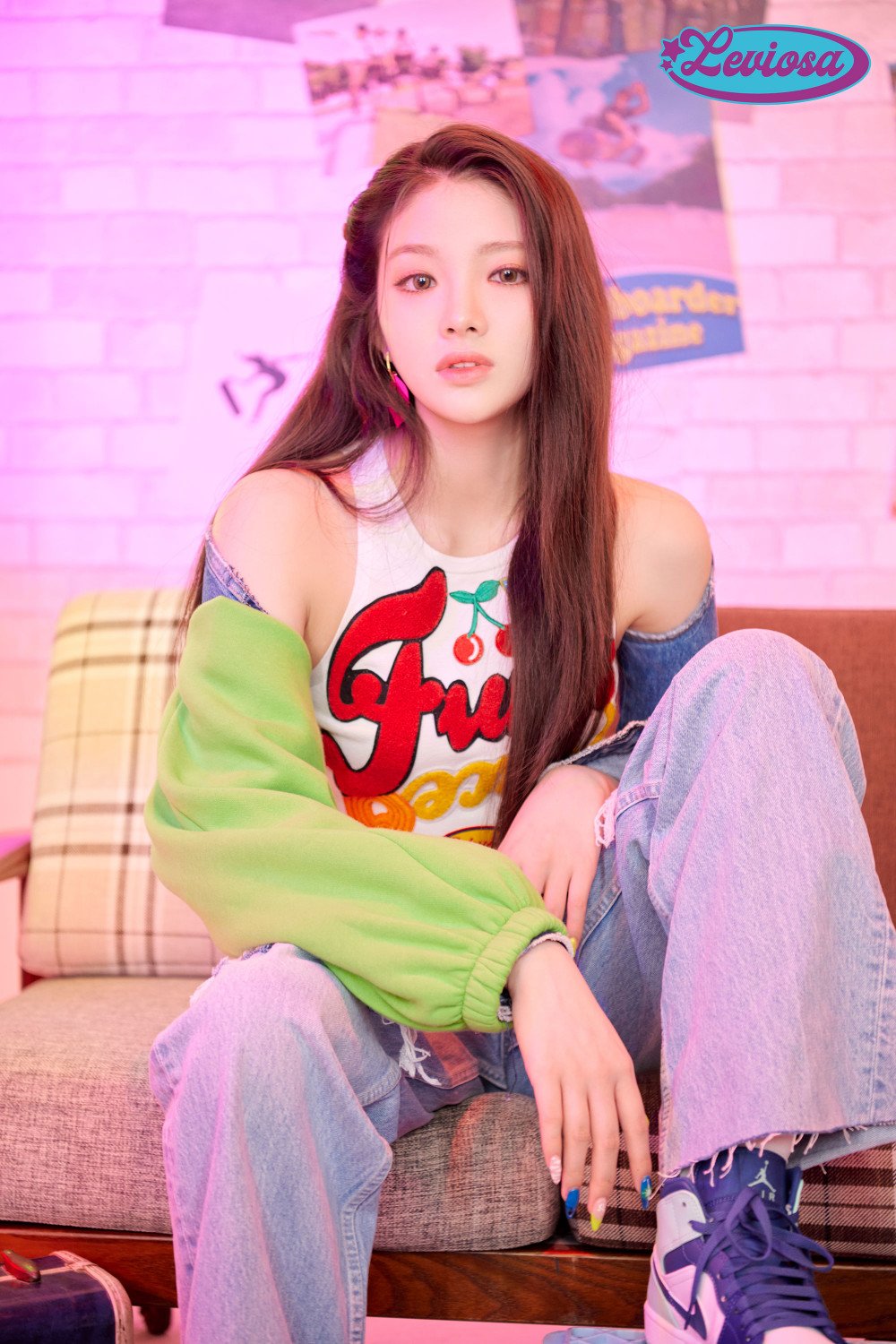 allkpop: For Kelly, who is your biggest musical influence? When was the moment that made you realize, "I want to pursue music"?
Kelly: My musical influences are BLACKPINK and Girls' Generation. The moment that I wanted to get into K-Pop was the first time I listened to Girls' Generation — that was really a very turning point for me.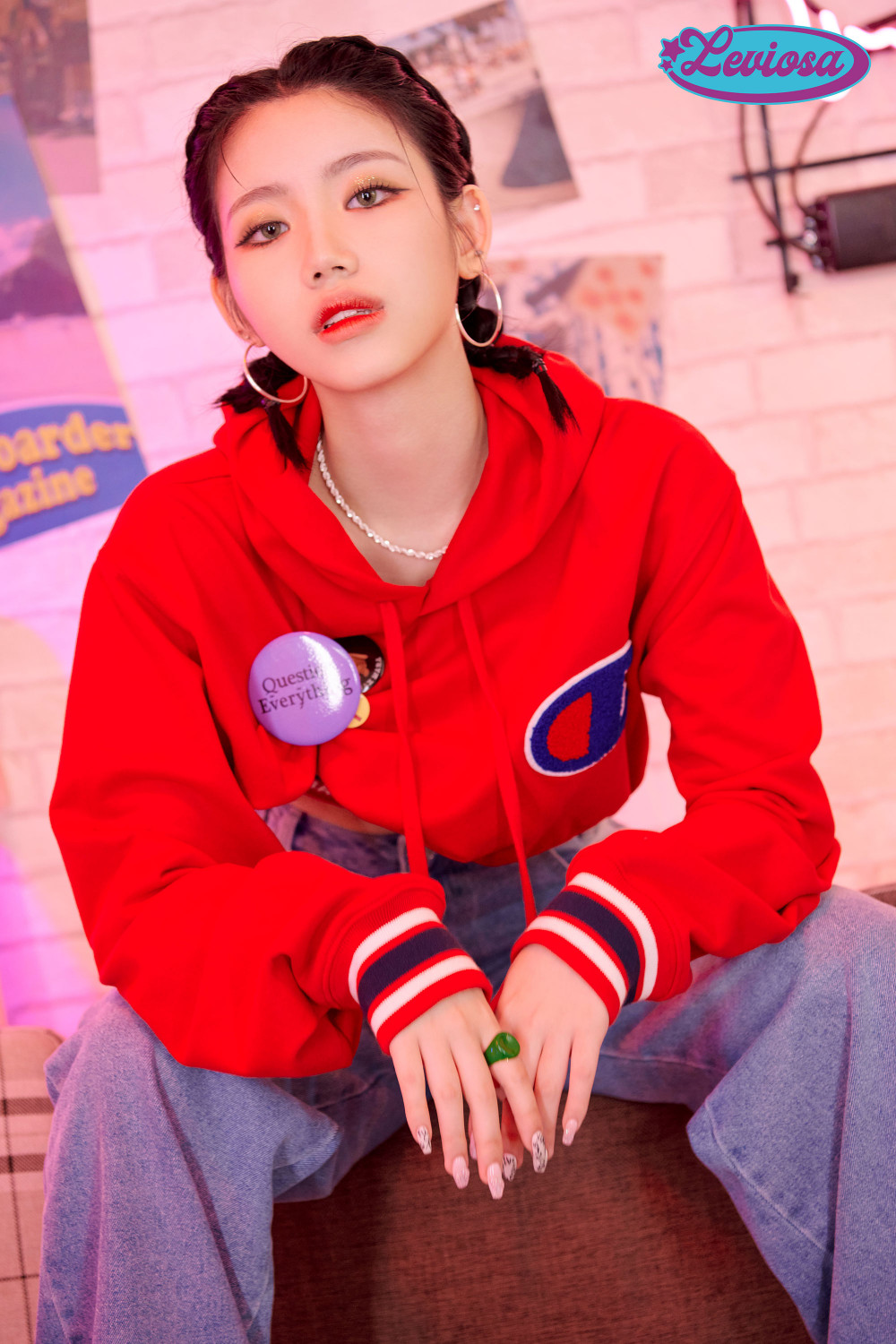 allkpop: For Hyunbin, how do you work toward improving yourself as an idol?
Hyunbin: All idols go through training periods, and once we go through it successfully, we debut. It's usually very common for someone to think that, "Oh, now that I'm not a trainee anymore, I've learned everything."That's not the case for me. I still think that there are a lot of areas where I can improve and where I need to improve as an idol. When I usually have a performance or shooting, I make sure to monitor myself and see what I need to improve on. I always take extra time for my personal training.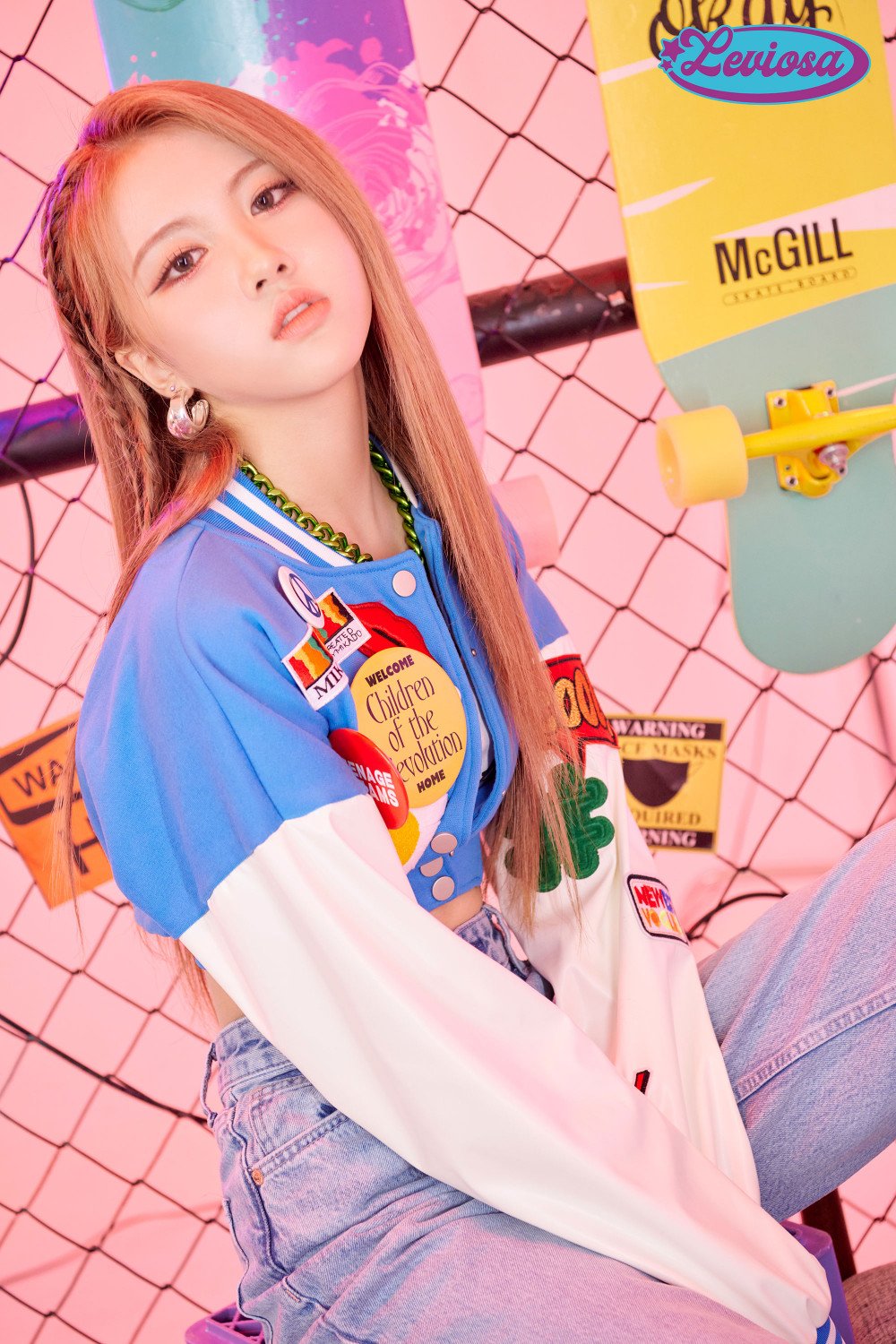 allkpop: For Jia, what development from yourself over the past comebacks do you feel or notice the most?
Jia: I think the biggest thing I improved on was I used to be very awkward whenever we're working, for example, when we're shooting content and music stages. But now, I'm a lot more familiar with how programs run and what kind of content I need to show as well. I am now a lot more professional in finding cameras on music stages.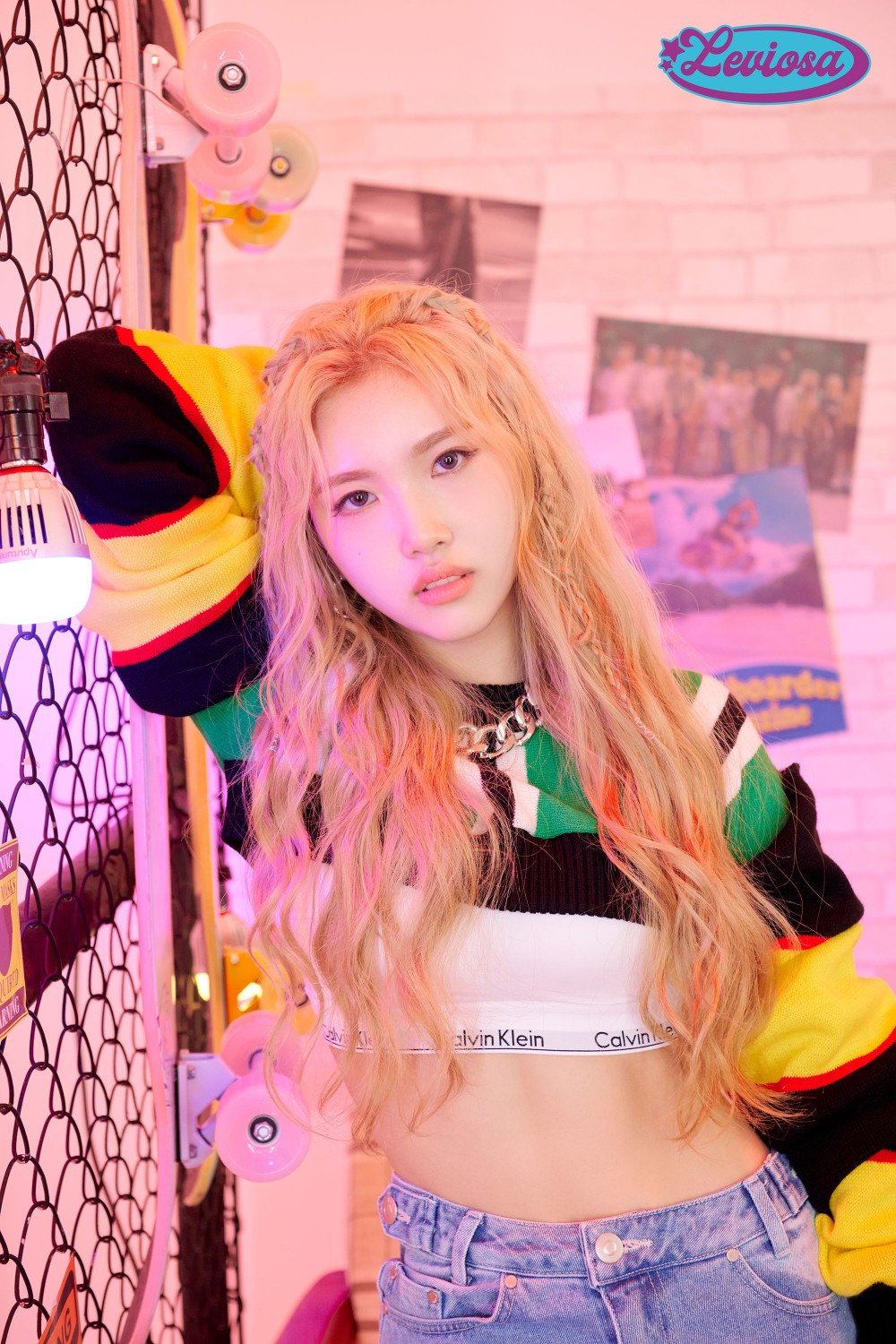 allkpop: For Soeun, what would you say has been the best quality or trait you gained from being a member of TRI.BE?
Soeun: I think probably the best thing I was able to get out of being a member of TRI.BE is friendship. That includes friendships with my members as well as friendships with my fans. I think having these supportive people to be together with, like on stage or during the promotions, really helps me with many things. That's probably the biggest thing that I got out of being a TRI.BE member!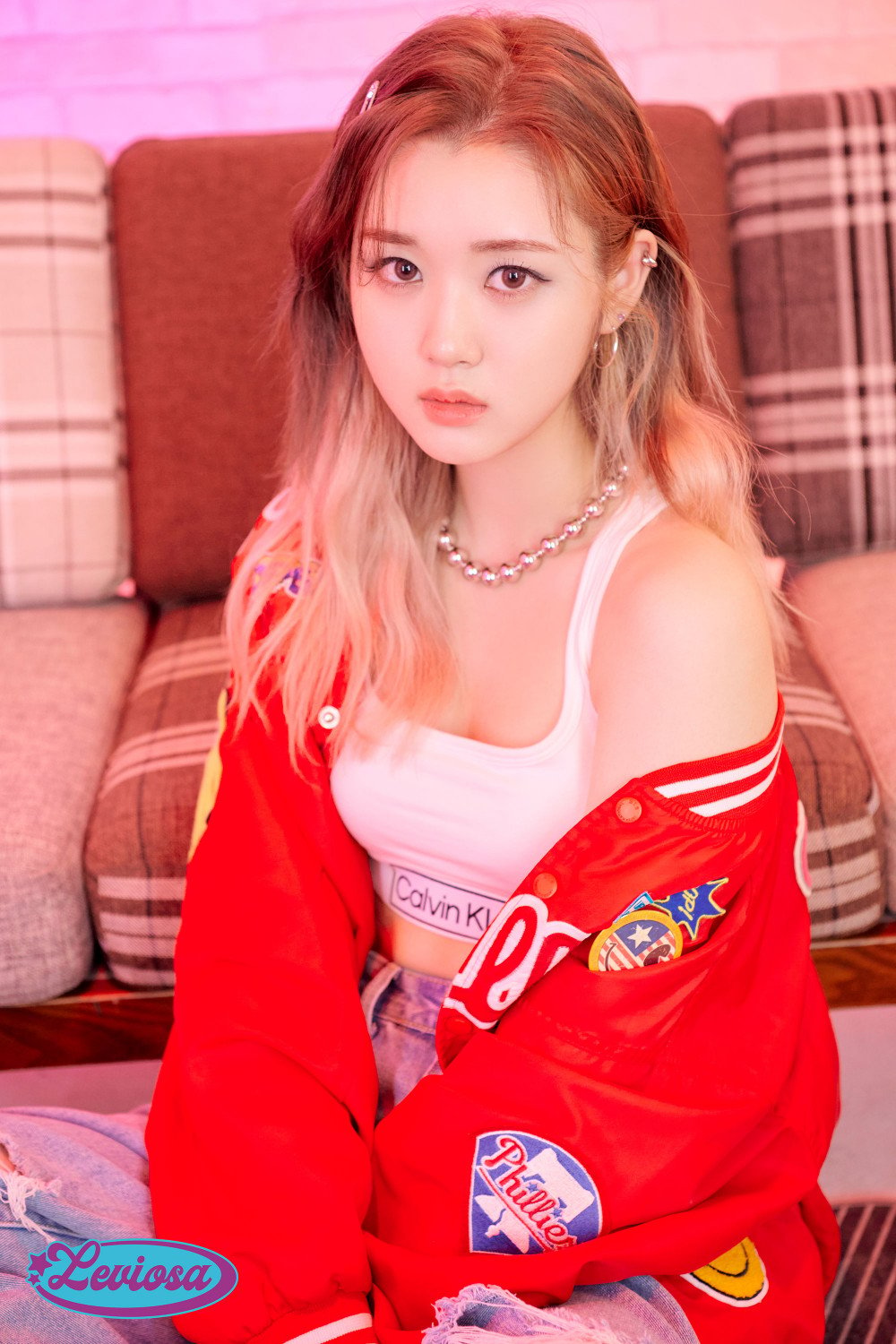 allkpop: For Mire, what kind of advice have the older members given you? As the youngest member, is there anything that you have been able to share with them as well?
Mire: Probably the biggest thing that the older members have given advice on is Korean. Because Korean is not my main language, I'm still learning. Whenever I have something that I don't know, maybe some kind of phrase, that's something the members always don't hesitate to help me with. For me, in the dorm, like we're always together, so we're always sharing whatever we use, like goods. But then the other thing that I share is anything that I'm having a hard time with. Like if I'm having a hard time or a bad day, I'm always sharing those kinds of moments with my members because they help me feel better. I'm basically sharing my everyday life with them.
allkpop: What is one thing that makes you proud to be a TRI.BE member?
TRI.BE: We are actually very well known for our powerful performances on stage. The first thing that makes us proud of being a member of TRI.BE is whenever we hear the compliments that the stage was powerful, the performance was great, and the music is awesome. So, those kinds of compliments make us feel proud. The second thing is probably something that a lot of other K-Pop groups experience as well, but for us, TRI.BE, in particular, there have been a lot of moments where there were a lot of last-minute decisions, for example, the choreography, music, or outfit styling. Some of the projects can be decided at the last minute, but even though they were so sudden, TRI.BE has never failed to actually deliver the final product as a result. We are very proud of ourselves for being able to actually digest such a very strict schedule and make things happen.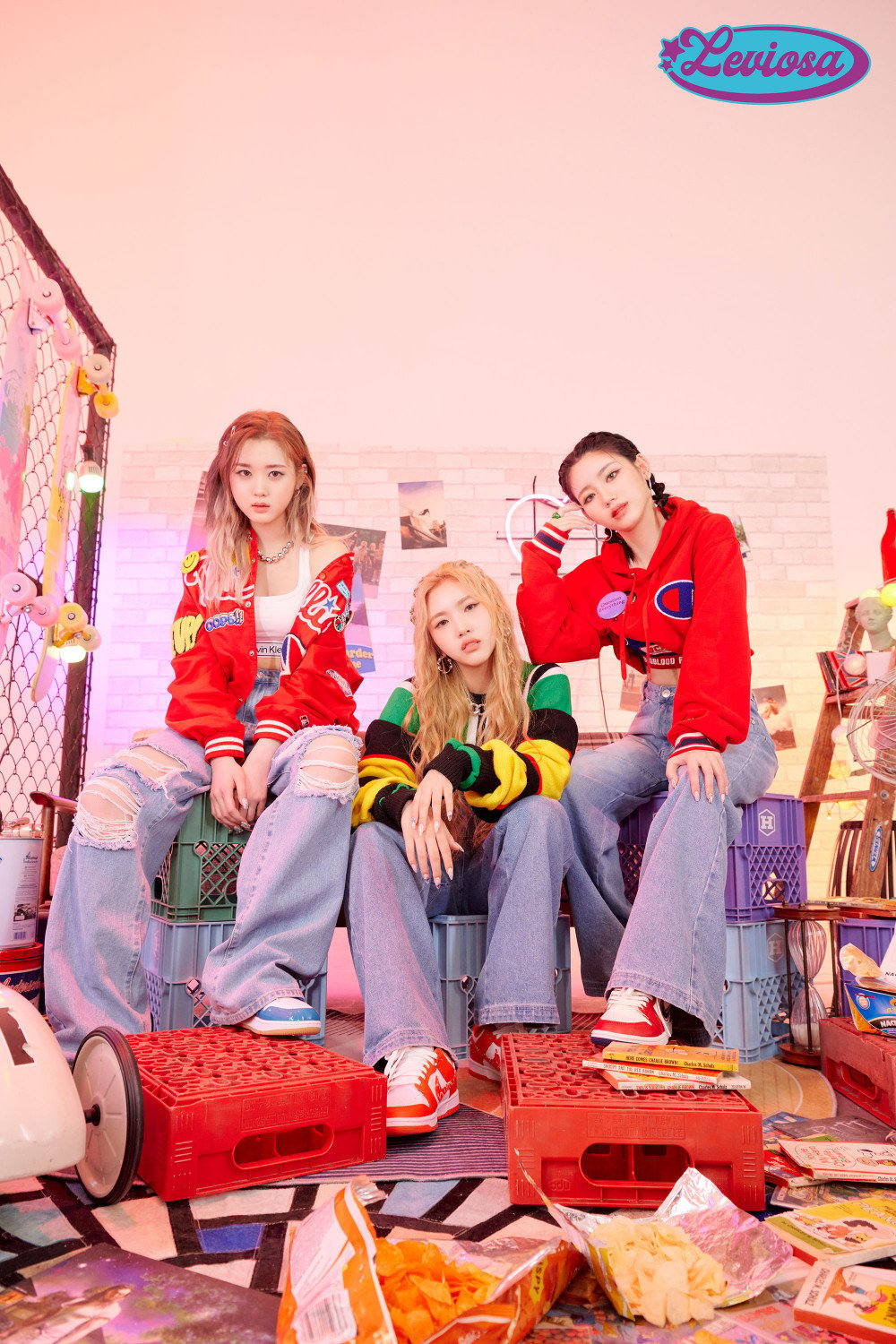 allkpop: Is there anyone in the music industry with whom you'd like to collaborate with?
Soeun: I'm a very big fan of Ariana Grande. I'm always listening to her songs, especially "Santa Tell Me." It would be a great honor if I could actually have the opportunity to get to meet Ariana and maybe collaborate together.
Mire: TRI.BE has always been known to be a big fan of BLACKPINK, and personally, I think that the music, the style, and the concept of whatever BLACKPINK brings is something that has inspired me as an artist as well. So I would love to have the honor of collaborating with them together in the future.
allkpop: Is there anything, in particular, you'd like to accomplish as a group? Do you have any personal or musical-related goals for this year?
Songsun: As a group, one of our goals is to actually get first place on one of the music stages — the local music stages here in Korea. Also, landing first place on all of the local music charts in Korea as well as on the digital charts.
Hyunbin: For my personal wish, as well as a group wish, is to be able to meet fans from all over the world in person, to actually see them and perform for them.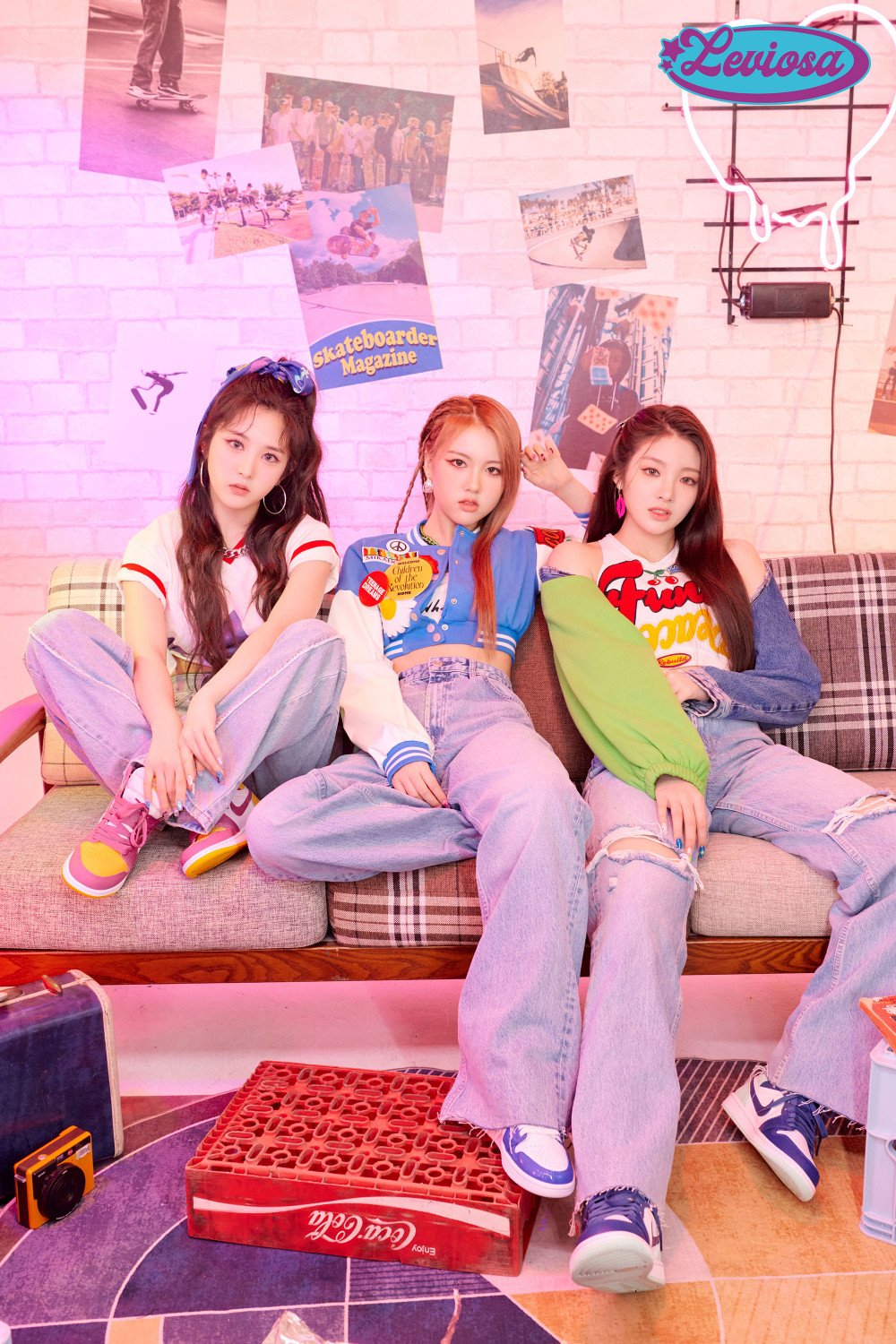 allkpop: Final message for our readers and your fans.
Kelly: I wish that all the fans would enjoy 'Leviosa.' This time, there are a lot of components, like, for example, the choreography that we've made ourselves for "In The Air (777)," so hopefully, that's something our fans can enjoy. I wish everyone just enjoys the "KISS" music video, and I hope to see our fans around the world one day. And stay safe!