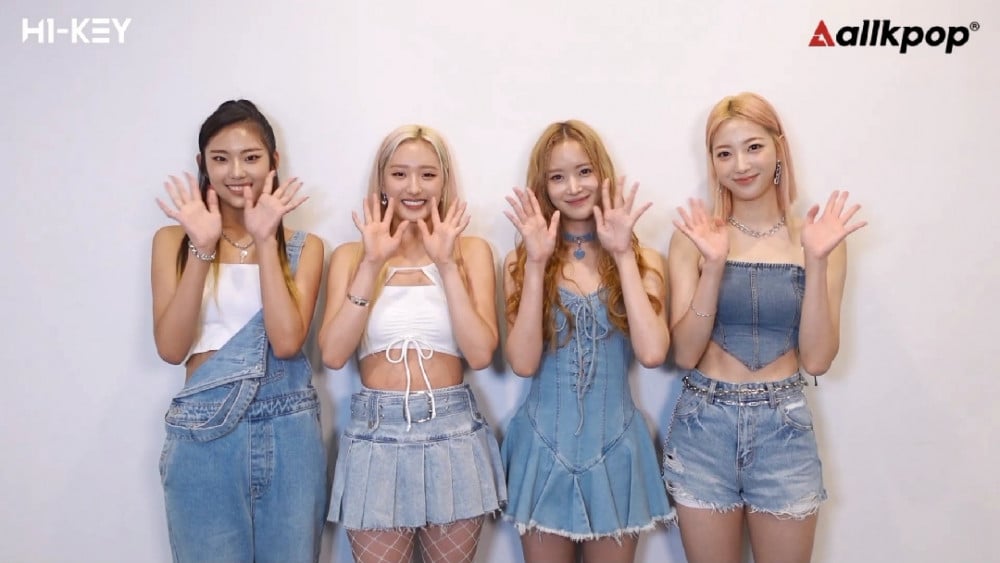 The four-member girl group under GLG, H1-KEY, who first appeared on the K-Pop scene in January with the addictive track "Athletic Girl," is now back, revealing a completely different side of the members!
H1-KEY, comprised of Seoi, Riina, Yel, and the group's newest member Hwiseo, stands out in the industry by bringing unique concepts to the table. With their debut track being a hip-hop song, H1-KEY returned during the summer season to give fans a new, refreshing tune to listen to.


'RUN' is H1-KEY's first Maxi single album, which includes the title track. "RUN" has a teen pop/rock genre that will make listeners feel the snazzy, uplifting vibe of H1-KEY. With its lively dance choreography and a refreshing whistling rhythm at the beginning, "RUN" will definitely transport you to summer. The album also includes two soothing B-side tracks, "Catch 'n' Release" and "Heart Light."

H1-KEY spoke withallkpop about their athletic and sporty concepts, newest single album, favorite album tracks, and more. Continue reading to learn more about the quartet!
allkpop: Congratulations on your first-ever comeback! H1-KEY delivers athletic and sporty concepts, which is unique in the K-Pop industry. You returned this summer and showed us a new side of H1-KEY with the refreshing, fun song "RUN." Could you please tell us more about the message you'd like to convey with your first maxi single album?

Seoi: We want listeners to enjoy and feel the summer with us. We all had a hard time due to the pandemic, so we don't want the summer vibe we give to be ordinary. We wish whoever listens to our music, especially this album [RUN], would feel the fresh, cool, energetic and healthy vibe that only H1-KEY can give.
allkpop: H1-KEY's debut single "Athletic Girl" has a hip-hop sound, while "RUN" is a catchy pop summer tune. We can tell that the concepts of those two songs are completely different; which music style or genre would you like to try again that you believe would suit H1-KEY so well?

Yel: I think our members suit well all kinds of concepts! But since our last concept was a refreshing one, I would like to try the girl crush concept next time!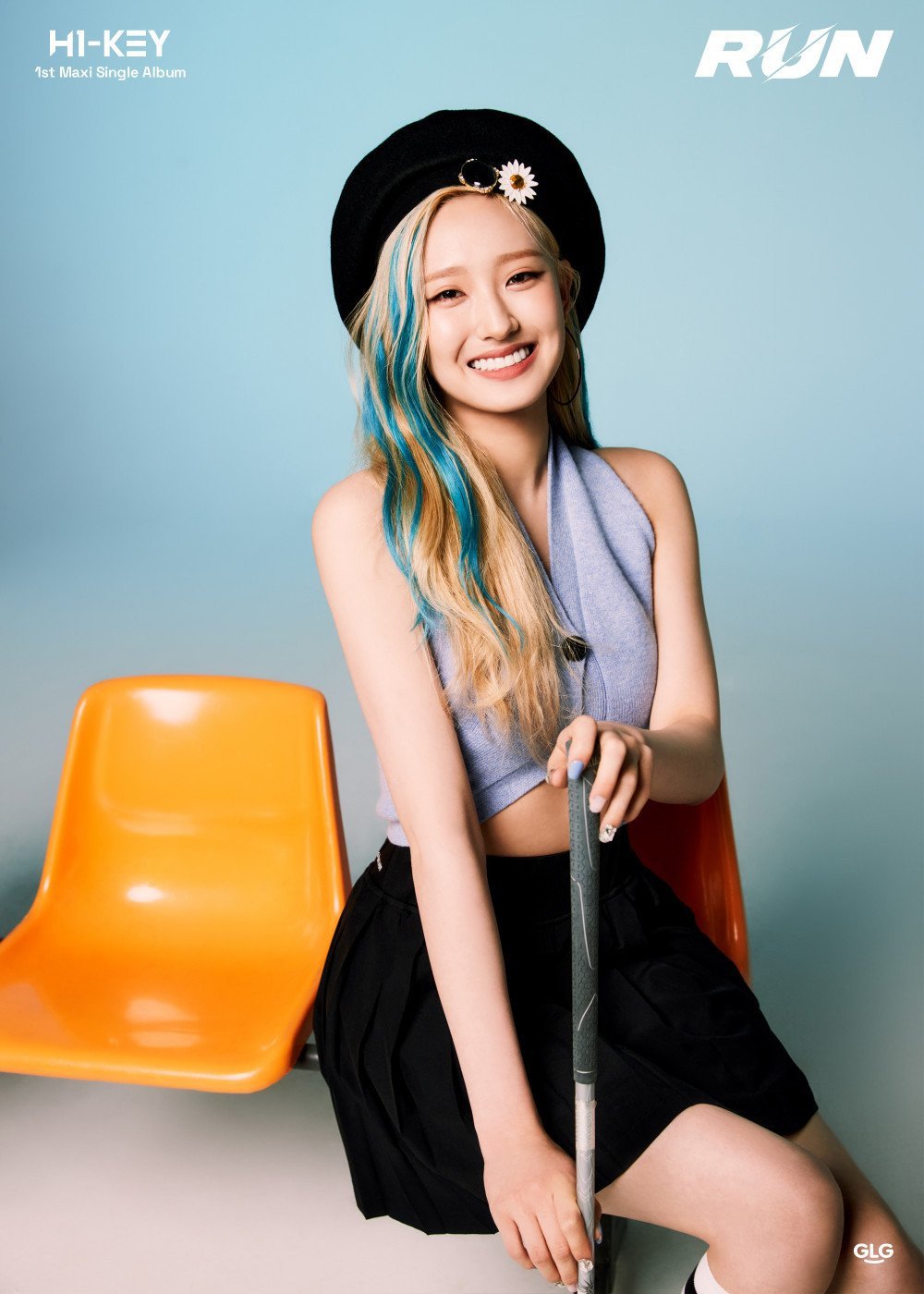 allkpop: Could you explain the overall concept of H1-KEY to us? If you are to introduce H1-KEY's concept and music to people who have never heard any of your songs before, what would you say?

Riina: Our goal is to convey our unique healthy energy to people who listen to H1-KEY's songs. So we try to express this through various ways, such as concept and music, with our confident and positive charms.
allkpop: Also, there's a line in the lyrics of "Athletic Girl" that says, "go run." Are the two connected? If so, could you please tell us how they are related?

Hwiseo: Sportiness, energy, and healthiness are the main concepts of H1-KEY. The phrase "go run" show our identity connotatively and effectively.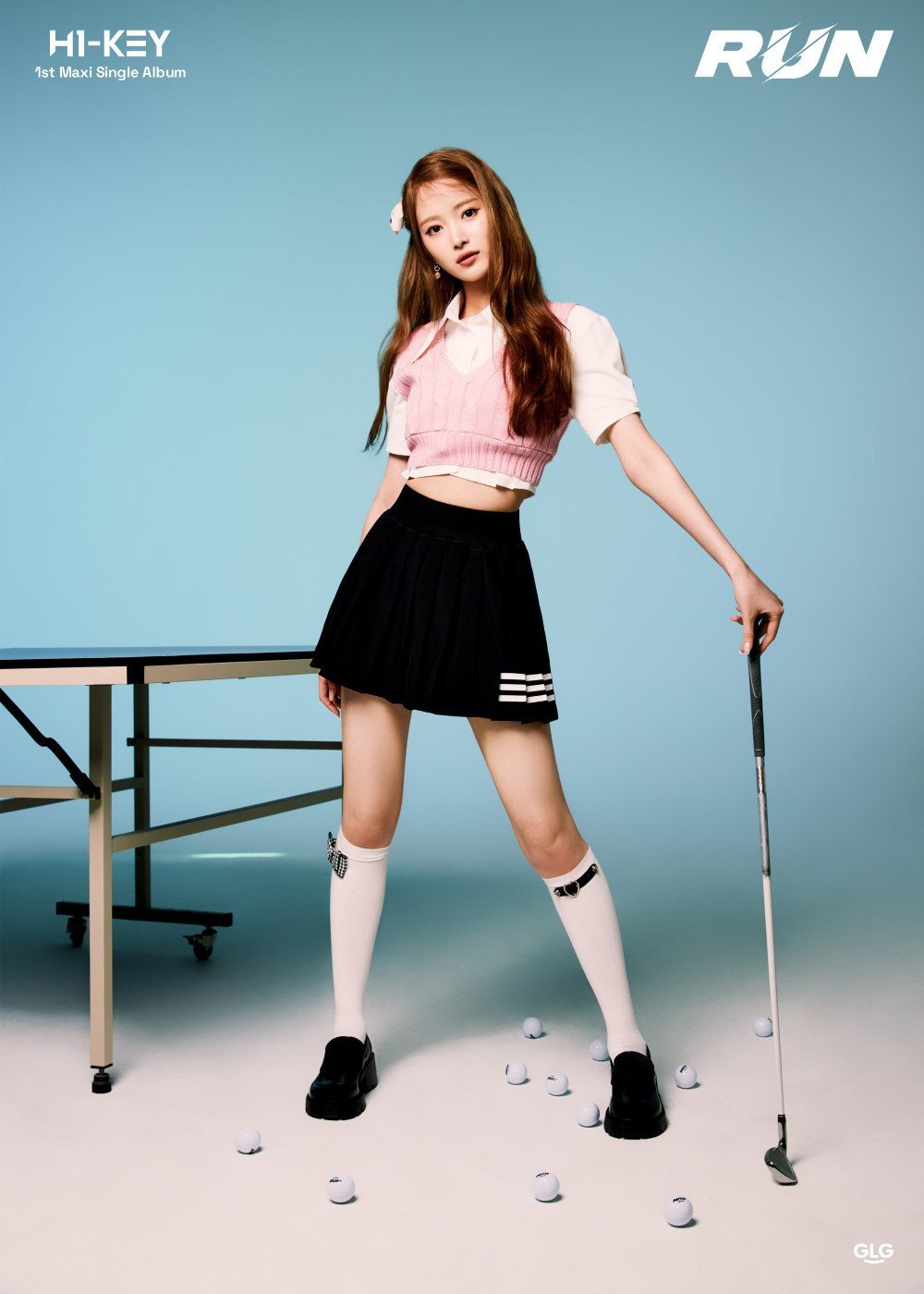 allkpop: You seemed to have a lot of fun filming the music video for "RUN." Could you tell us some interesting behind-the-scenes stories?

Yel: We went to eat In-N-Out burgers as soon as we arrived in America. The burgers were so delicious that we ate them in awe, and I still can't forget the taste.
allkpop: How did the preparations for this album go? The choreography for the song "RUN" appears to be a lot of fun to do! Did you have any difficulties mastering the dance choreography, and how was your daily life while practicing it?

Seoi: It was hard to stay calm while dancing. Especially the chorus part was so exciting that every time we practiced it, we found ourselves lost in the formation. Also, I jumped a lot like an ironman.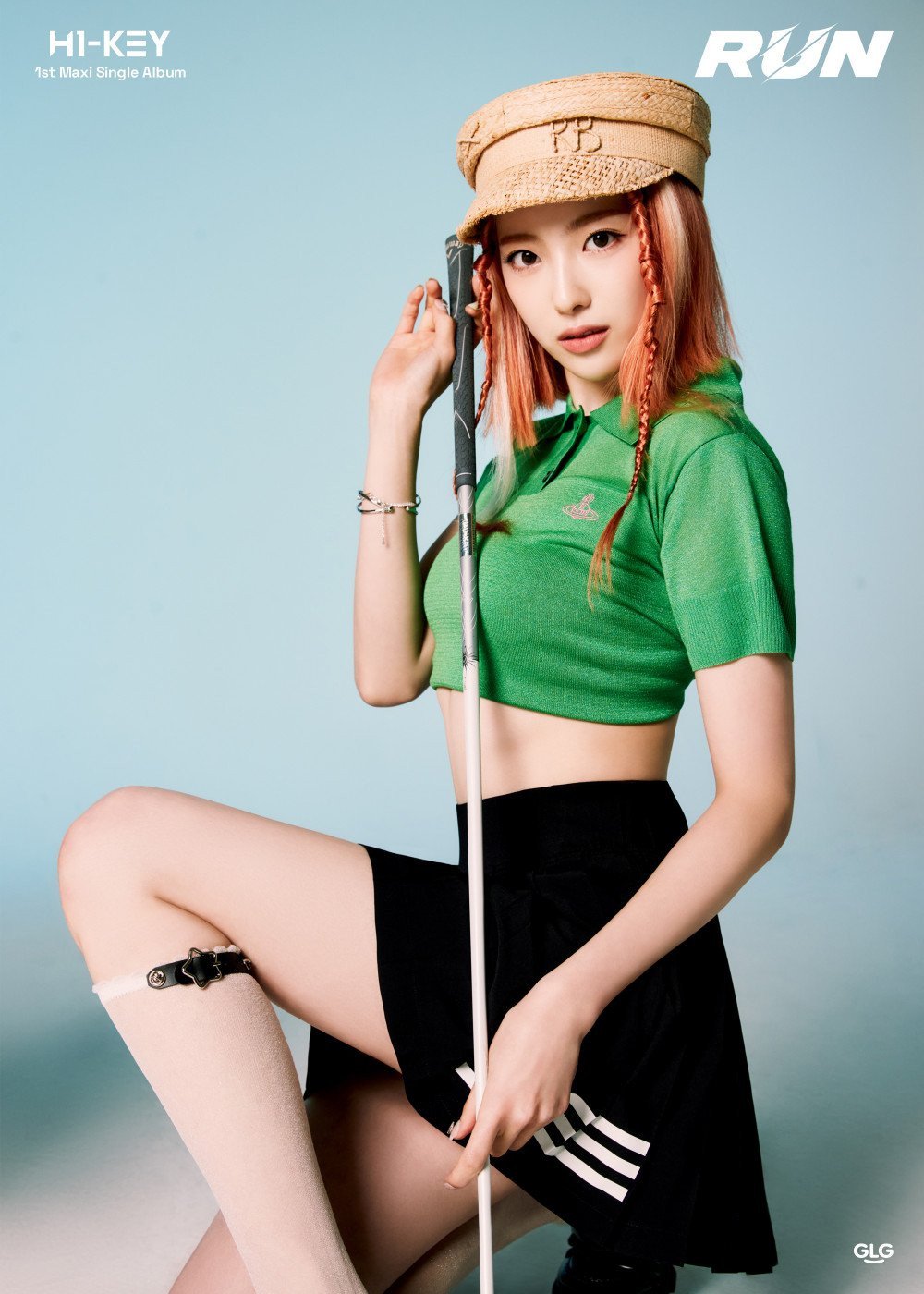 allkpop: The members in the "RUN" music video played sports such as basketball and golf. Also, the choreography of the chorus is like playing basketball, right? That's so creative! We wanted to know if you play sports in real life. If so, what sports do you participate in? If not, what sports pique your interest?

Seoi: Nowadays, I don't have enough time to enjoy sports due to our busy schedule, but I am sure that I am good at skating and I really enjoy it.
Riina: I think I'm good at running and sports that use balls like basketball and baseball.
Hwiseo: I enjoy most aerobic exercises.
Yel: I like badminton, and I'm pretty good at it!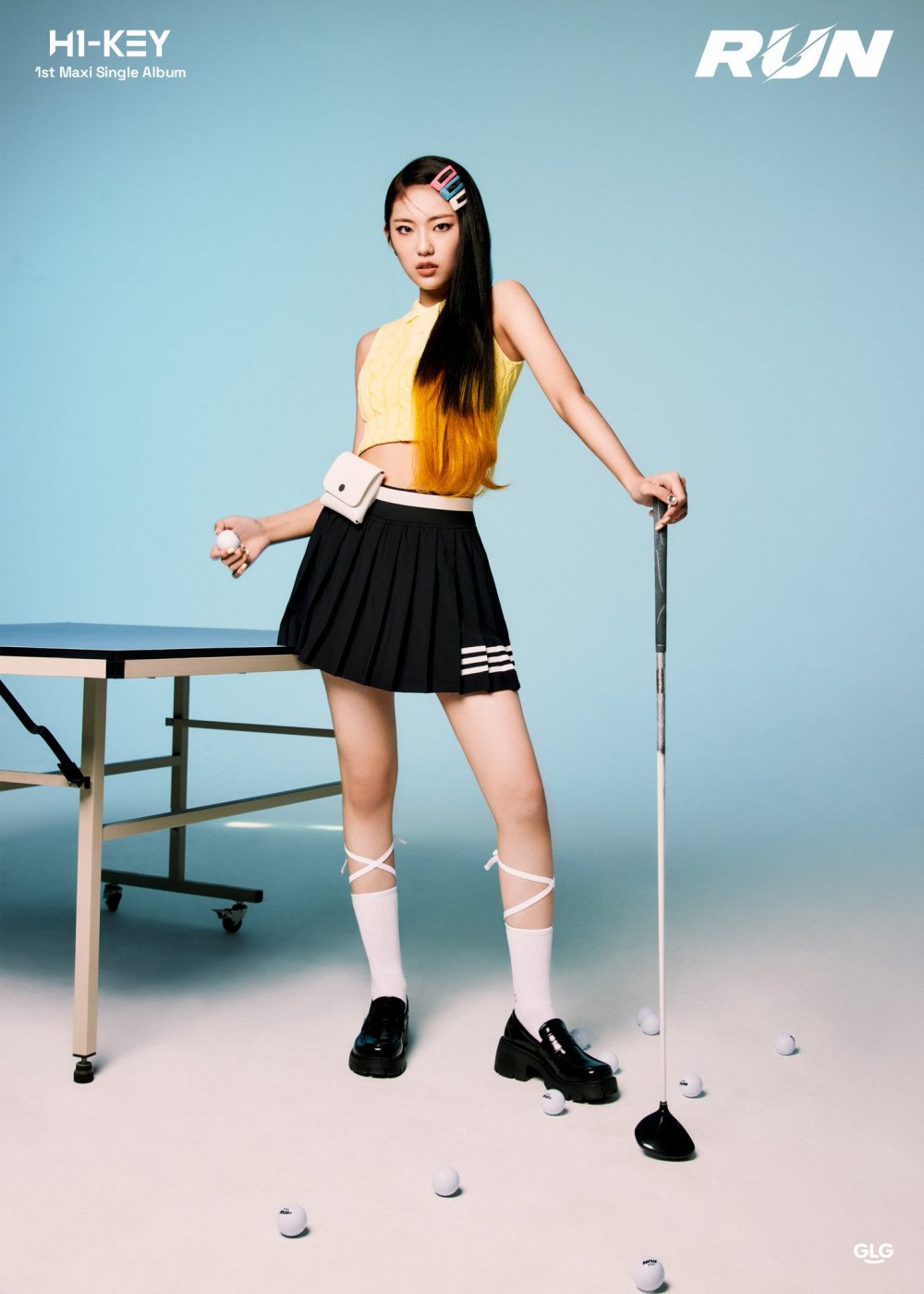 allkpop: H1-KEY debuted on January 5, 2022, and you've only been around for seven months. How do you find your first few months as an idol? How has each member's experience with H1-KEY been so far?

Seoi: I feel so happy being loved by M1-KEYs (the group's fandom name) all over the world, and until now, it's unbelievable that there are so many fans who really listen and enjoy our music and support us. It's still like a dream for me.
Riina: As I became a member of H1-KEY, I got M1-KEY. I practiced very happily for seven months, appreciating all the interest and support from the fans.
Yel: I am so happy to meet M1-KEY. I hope I can meet M1-KEY all over the world as soon as possible.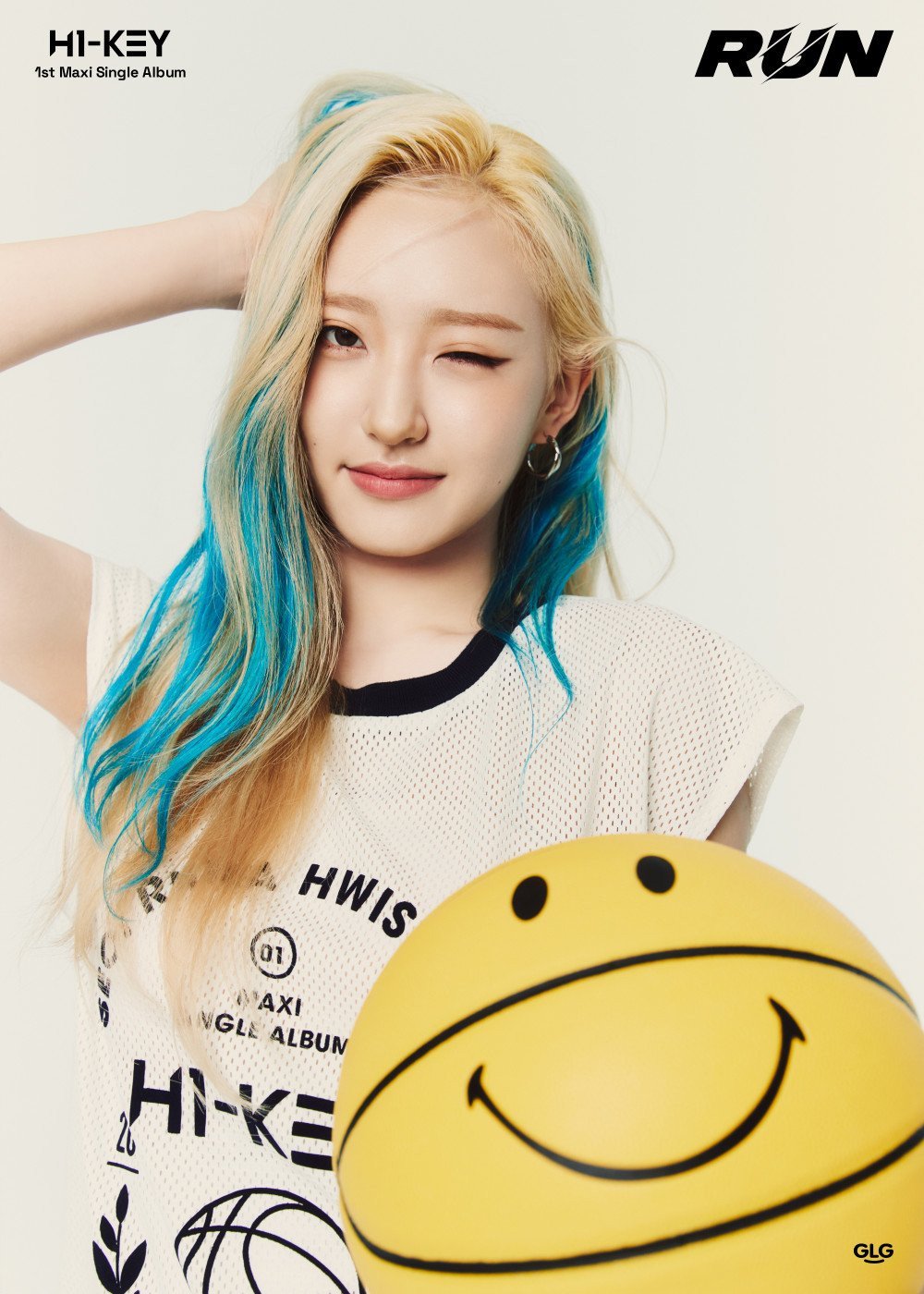 allkpop: You've previously created special DIY cotton kits for girls in countries where they don't have access to menstrual pads, which is incredible! In your most recent episode, the members learned the sign language version of "RUN"! That is a fantastic idea because it is both humane and motivating. How was your learning experience? Was there anything in particular that made you realize after learning the sign language version of your own song? How did you react to the fact that fans and the general public are enjoying your diverse content, which has caused some to even become emotional?

Riina: It was such a grateful experience. It was very nice to learn a lot of things that I had not known. Also, I'm so glad that we could share our song with more people by learning sign language. I felt warm because they liked the sign language version.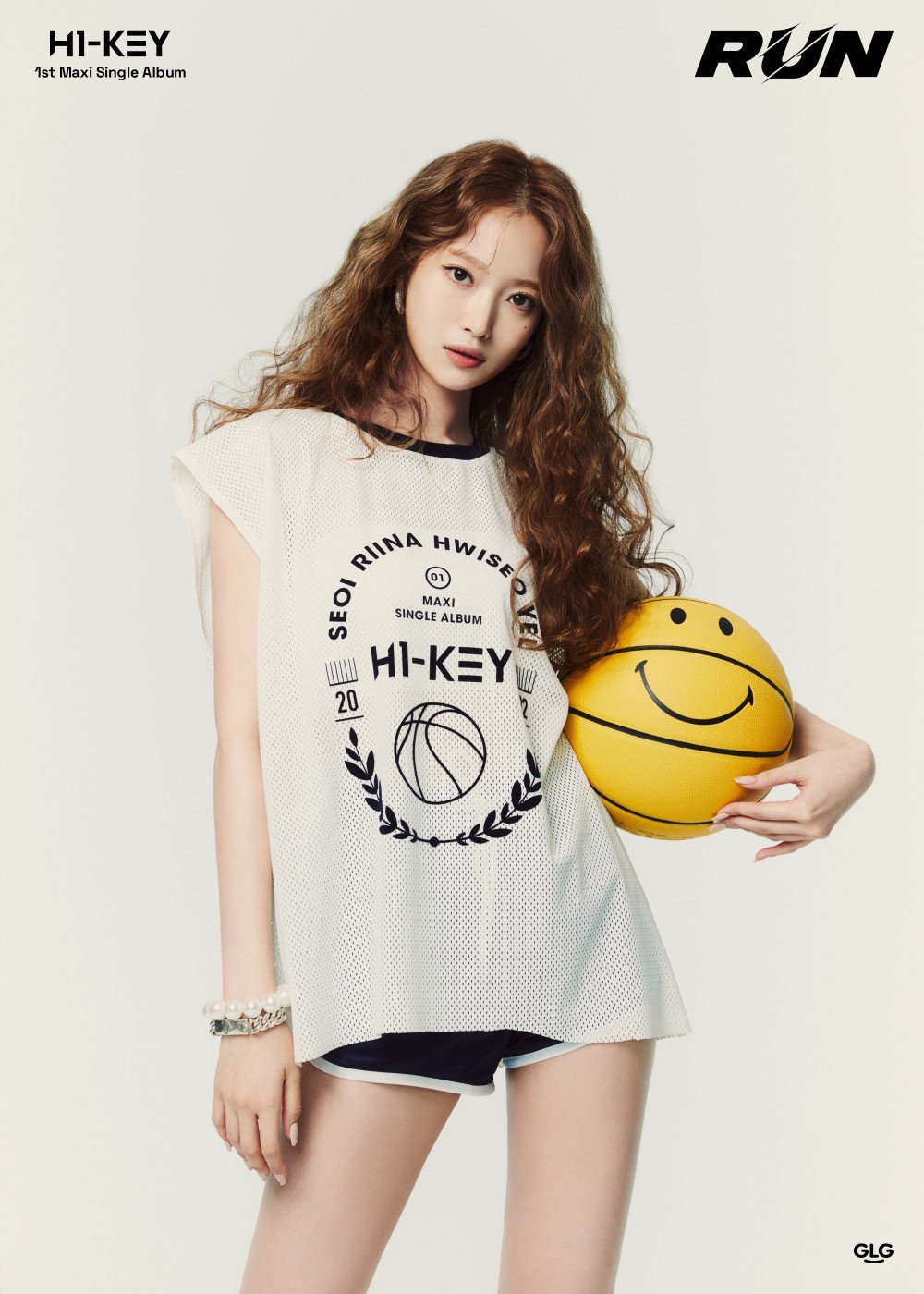 allkpop: When the summer season arrives, what song do you usually play on repeat?

Hwiseo: I drive, and I enjoy doing it in the summer seasons with bright and exciting dance songs on.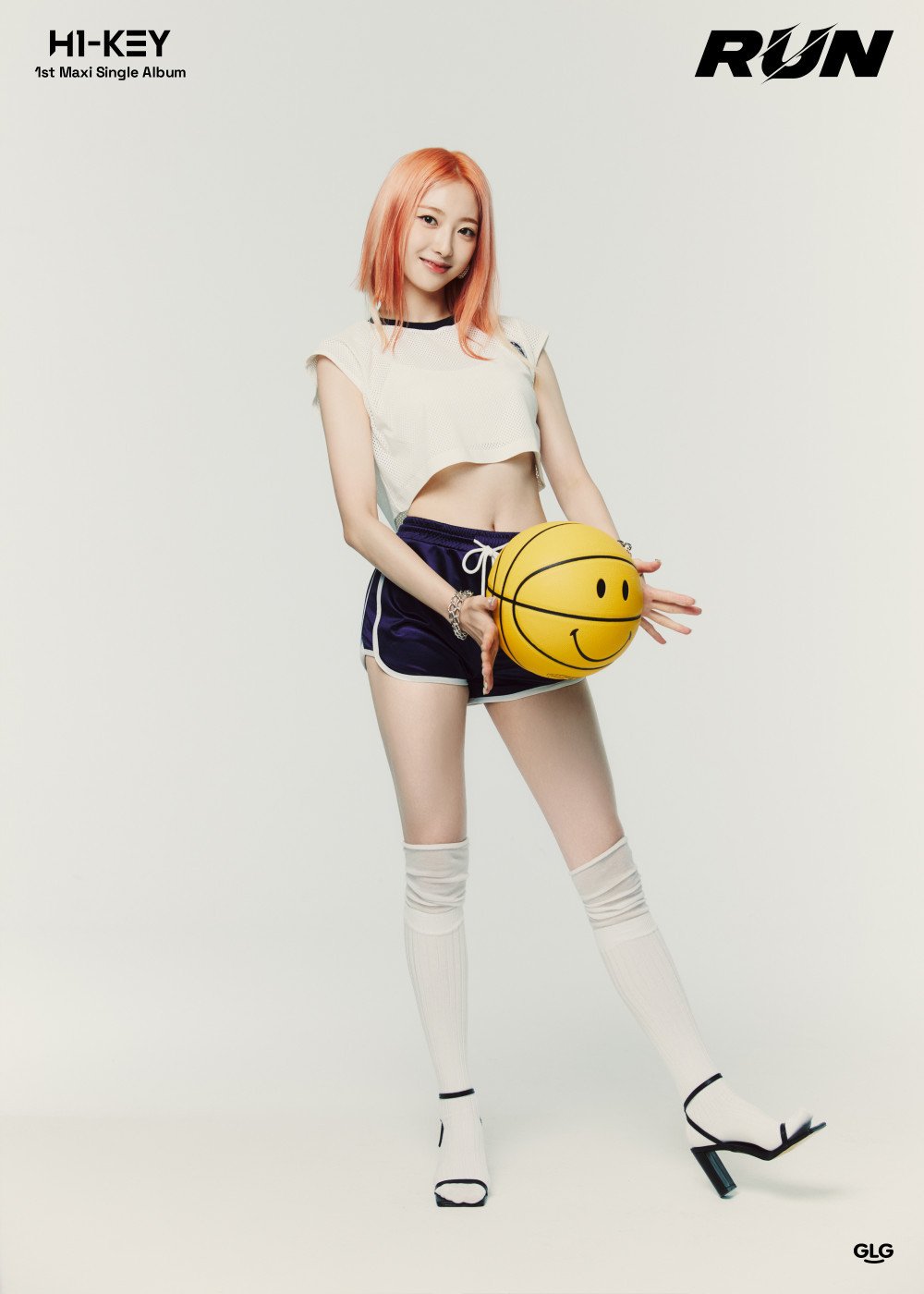 allkpop: Which of the three album tracks, "RUN," "Catch 'n' Release," and "Heart Light," is each member's favorite and why?

Seoi: My favorite track is "Heart Light." It makes me feel like driving along the coast road, which lets me feel relaxed and happy.
Riina: I love all of it, but I like "Catch 'n' release." The lyrics and the choreography are very cute.
Hwiseo: I like "Heart Light" the most. It reminds me of joyful memories.
Yel: My favorite song is "RUN"! Whenever I listen to it, I feel so lively and cheerful!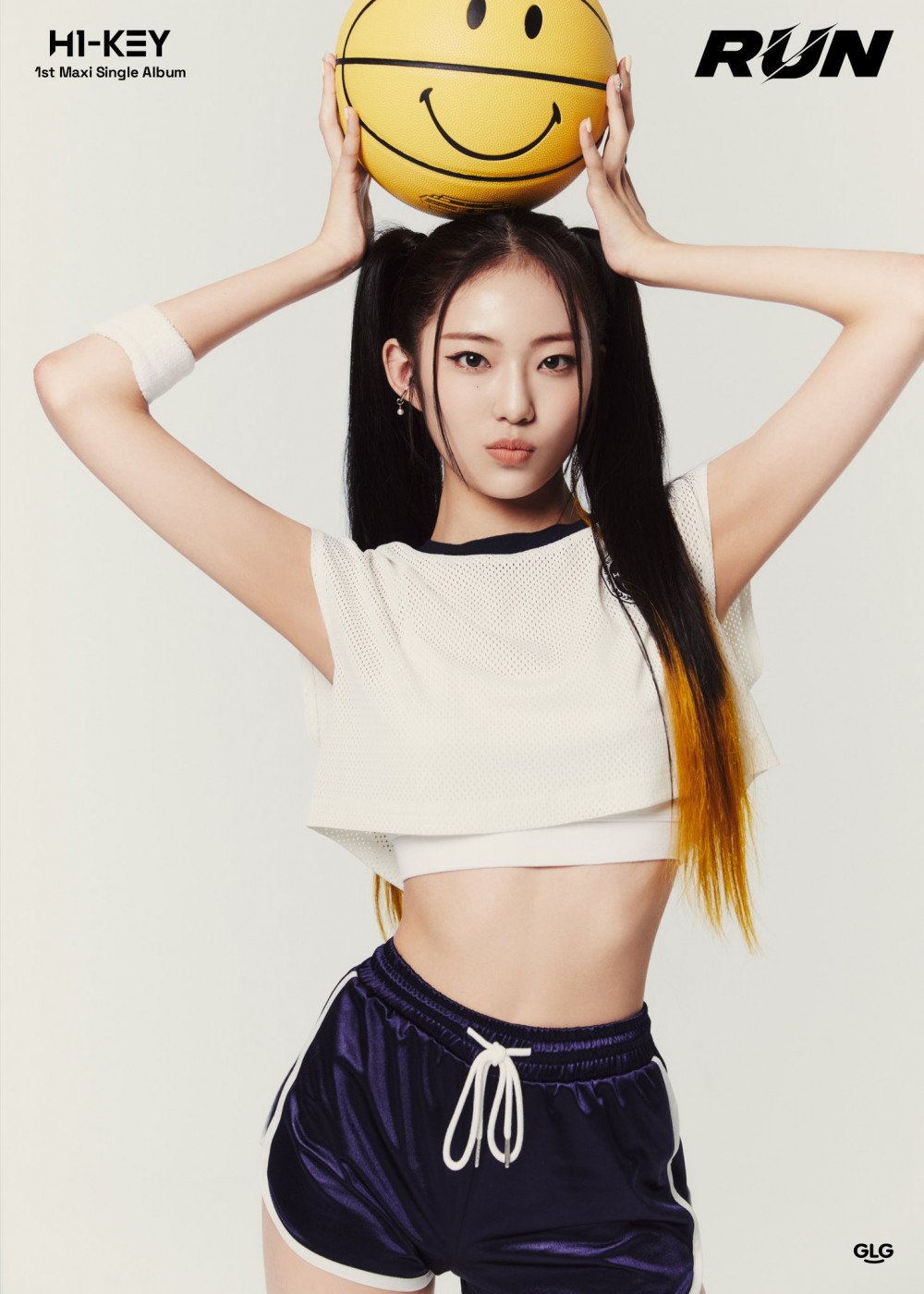 allkpop: Is there anyone in the music industry with whom you'd like to collaborate with in the future?

Yel: My favorite artist is Tinashe 선배님!
So I really hope I can collaborate with Tinashe 선배님 one day in the future!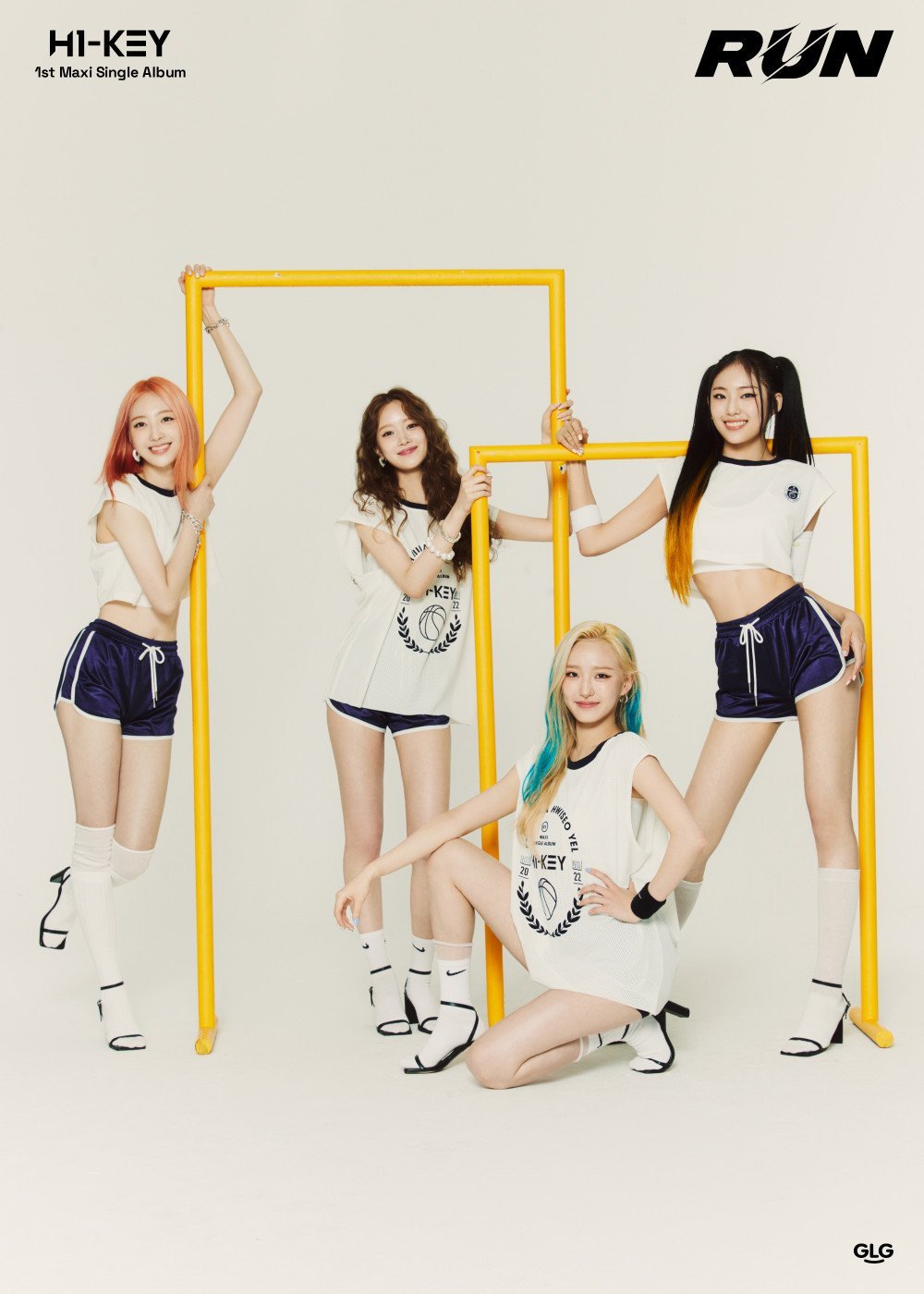 allkpop: Feel free to share your group's goals for this year, whether personal or music-related!
H1-KEY: We will try our best to make our name to people. We would also love to attend the end-of-year awards.
allkpop: Finally, do you have any final words for our readers and fans?

Seoi: Thank you so much for loving us and supporting us. We always appreciate it. We'll be back soon, so please stay tuned. Love you guys!