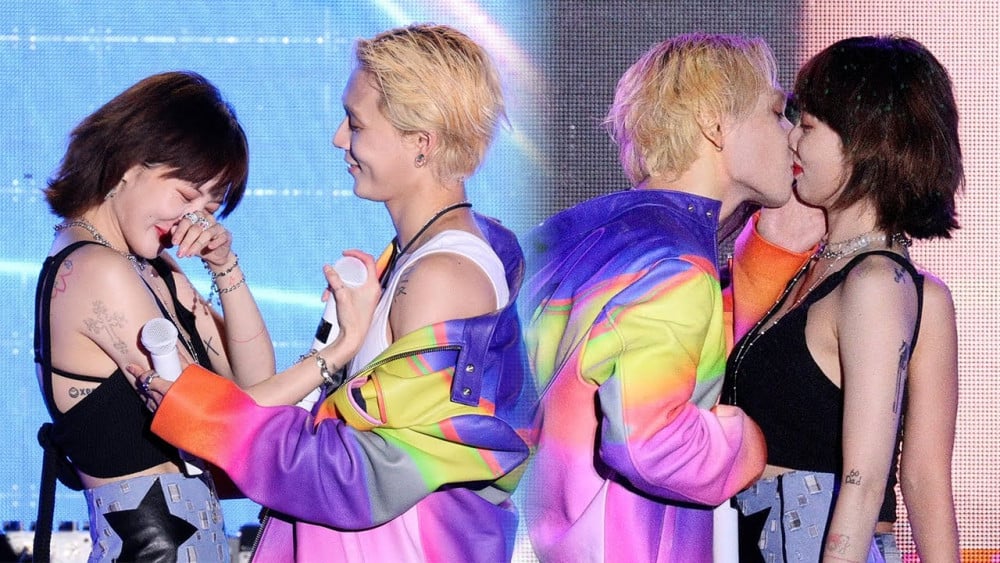 HyunA stunned the audience with her new short hairstyle and her performance with Dawn at the 'Geobugseom Music Festival'.

On August 27th, HyunA performed as a headliner on the second day of 'Geobugseom Music Festival'. She performed various songs including mega hits such as "Bubble Pop!" and "RED". During her performance of "Bubble Pop!", her fiance Dawn came up on the stage to support her and the crowd went wild.
HyunA then became emotional and shed tears while she was delivering a speech after the "Bubble Pop!" performance. Dawn was there to comfort her on stage and continued to entertain the audience with their performance of "Ping Pong".
Previously on a day ahead of the performance, HyunA revealed her new short hairstyle on her Instagram with a caption, "I like it it's cool".
Watch the full performance of HyunA in the fancam below.