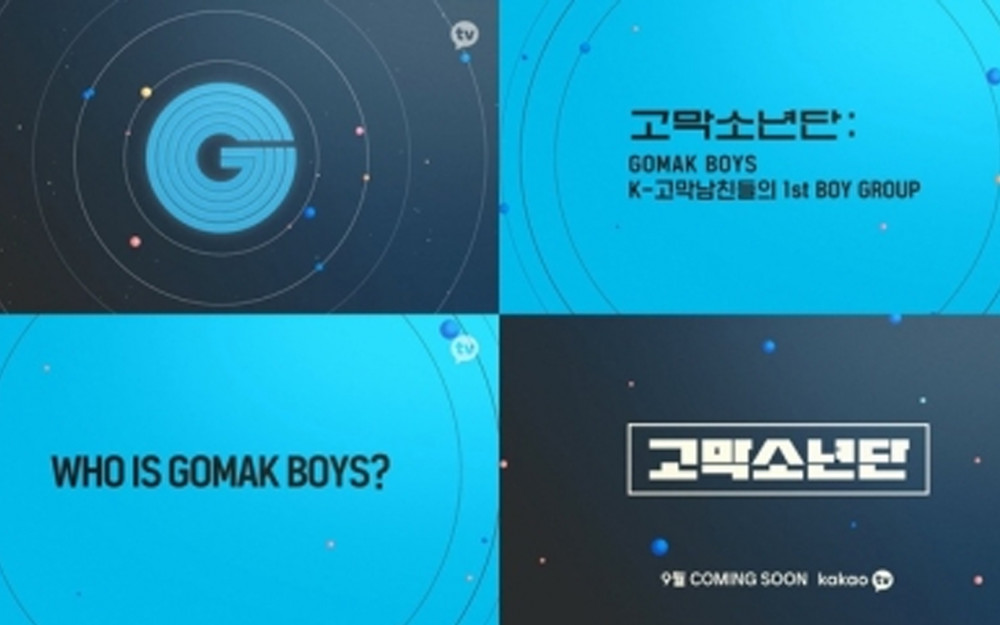 Kakao Entertainment announced that they will launch a new group through an upcoming new Kakao TV original reality series.
According to the announcement, the 'Gomak So Nyeon Dan' or 'Gomak Boys' will premiere in September and will enlist five of South Korea's representative "Gomak" boyfriends (고막 or go-mak meaning "eardrum") who will take on the challenge of forming a K-Pop boy group.

Producer Park Hye Jin, who was in charge of producing the 'Gomak Boys,' explained, "The members are looking forward to the day they will stand in front of the audience. Through this reality show, we plan to show not only the visuals but the skills and charms of all the members."
On this day, Kakao Entertainment opened the official social media account of the boy group and released a teaser video revealing the meaning of the group name.

However, K-pop fans are not welcoming of the news as they were triggered by the group's name because it sounds a bit weird and is also similar to Bangtan So Nyeon Dan, better known as BTS. K-netizens commented, "There is one group that definitely comes to mind," "They're joking right?" "I thought this was April Fool's day," "Please don't be embarrassing," "..? The name is so weird," "Eardrum boys?" "What...?" "Feels like noise marketing," "They're crossing the line," and "This is too much. Who didn't think of that one group after hearing the name?"