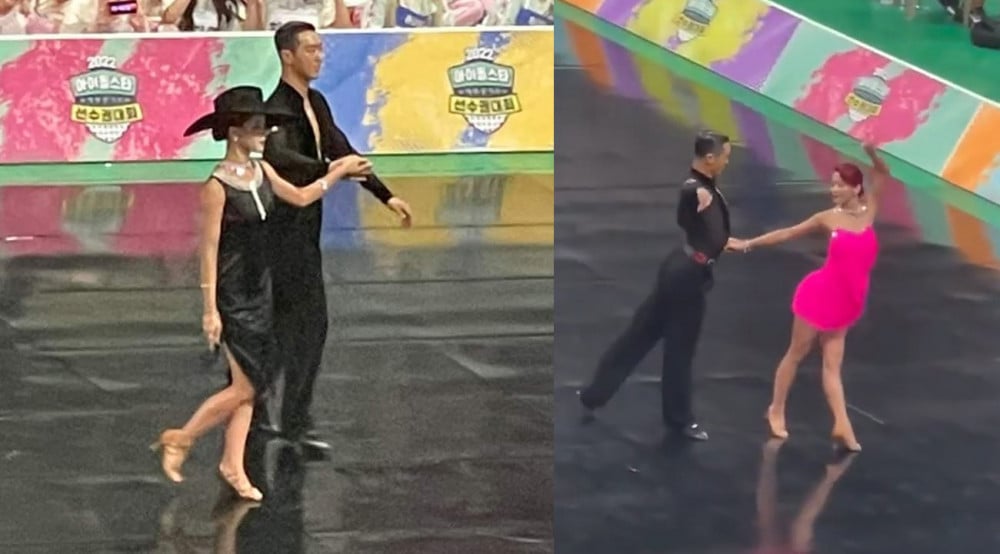 The first day of filming for the annual 'Idol Star Athletics Championship (ISAC)' took place on July 30, and many idols participated in various sports on this day.
In particular, the sports dance competition garnered much attention as both female and male idols were able to show off a different genre of dancing. Among the idols who gathered much attention, Kep1er's Shen Xiaoting impressed her fellow idol artists as well as fans with her impeccable dance skill during the sports dance competition.
Shen Xiaoting's fluid movements and elegant posture make it obvious she was born to be on stage. As a former real professional sports dancer, Shen Xiaoting showed off the dance routine in perfect fashion! Shen Xiaoting's flawless dance routine left netizens in awe, as they were captivated by her every move.

Netizens commented, "She really ripped the stage," "Why she killed it," "She's so good," "Wow, she's so crazy good," "Did she ever learn sports dancing or something?" "She was a former professional dancer right?" "Former dancers really are different," "She's in another class," "She's super good," "She's so good at controlling the speed of her dancing," "I'm totally fallen for her," "She's so awesome," and "She's so cool."