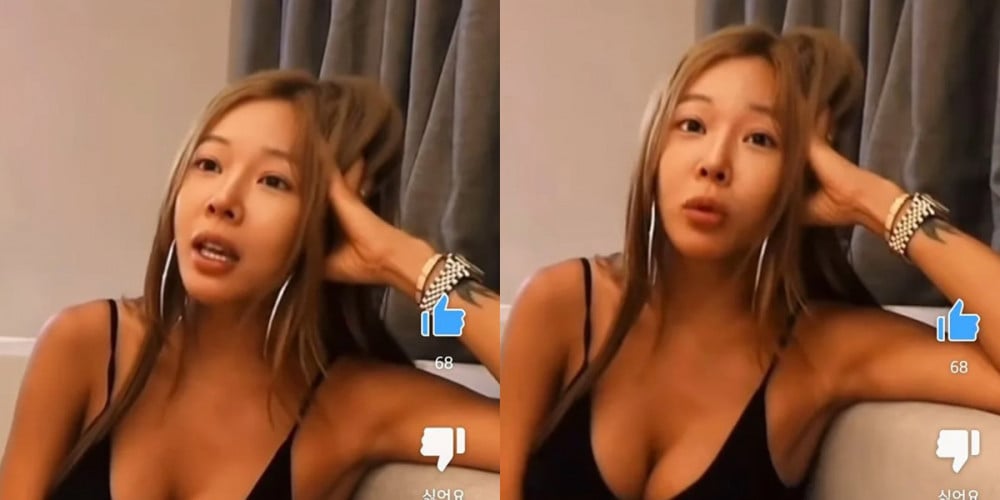 Many fans think that musician Jessi has a gorgeous bare face, one that rivals the visuals of K-Pop girl group visual members!
Some even wish that one day, Jessi would promote with a light and pure makeup look, just once!
One fan pointed out on a popular online community, "Without makeup, Jessi's face is so pure and innocent;;;; If you watch her moving, she looks even prettier. I really wish Jessi would try this kind of pure and pretty concept!"

Others commented,
"I love her bare face! She's so pretty!"
"With her bare face, she looks just like she did during her Jessica H.o. days."
"She looks totally different without makeup!"
"I can't believe I've never seen Jessi in her bare face before. She is so gorgeous."
"Without her strong makeup, she looks really pure kekekeke."
"The mood completely changes with the makeup."
"I wonder what it'll be like if she did a pure and pretty concept comeback kekekekeke. It would definitely shock everyone."
"She looks like Koyote's Shinji when Koyote first debuted."
"Wow... please try a lighter makeup concept Jessi TT."
"Where did this pure girl group member come from????"
"She's cute and pretty in her bare face kekekeke."
"I never knew her eyes actually tapered down like that hehe."