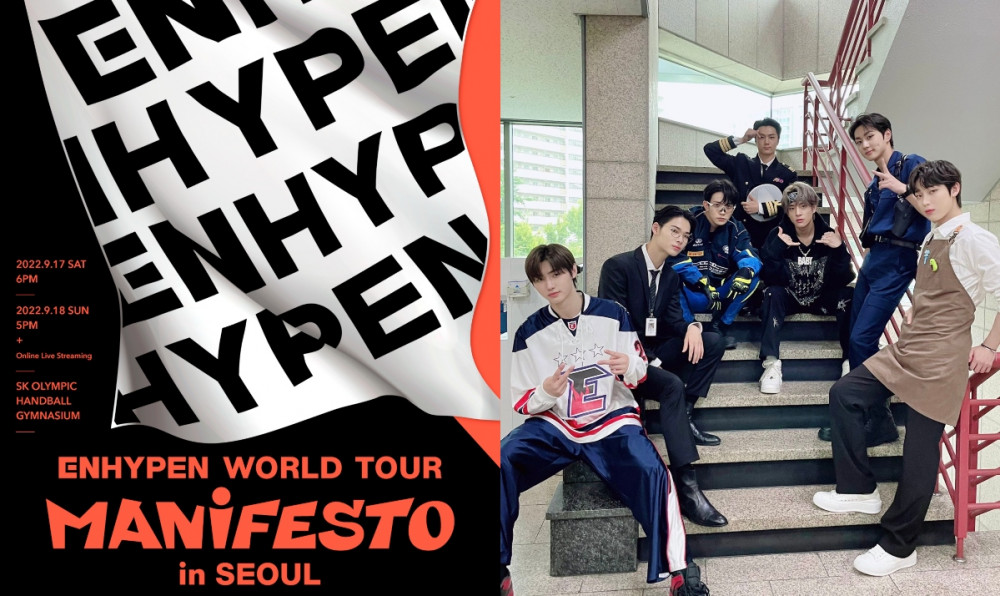 ENHYPEN unveiled individual posters for their upcoming 1st world concert tour 'MANIFESTO'.
'MANIFESTO' will mark ENHYPEN's very first world tour since their debut, and it will begin in Seoul from September 17-18 KST. Then in October, ENHYPEN will tour the United States with concerts held in six different cities including Anaheim, Fort Worth, Houston, Atlanta, Chicago, and New York. Following their visit to the United States, ENHYPEN will then visit Japan, performing in Aichi, Osaka, and Kanagawa.

Meanwhile, ENHYPEN recently became million sellers with their 3rd mini album 'Manifesto: Day 1', and are currently continuing their promotions with their B-side track "ParadoXXX Invasion".