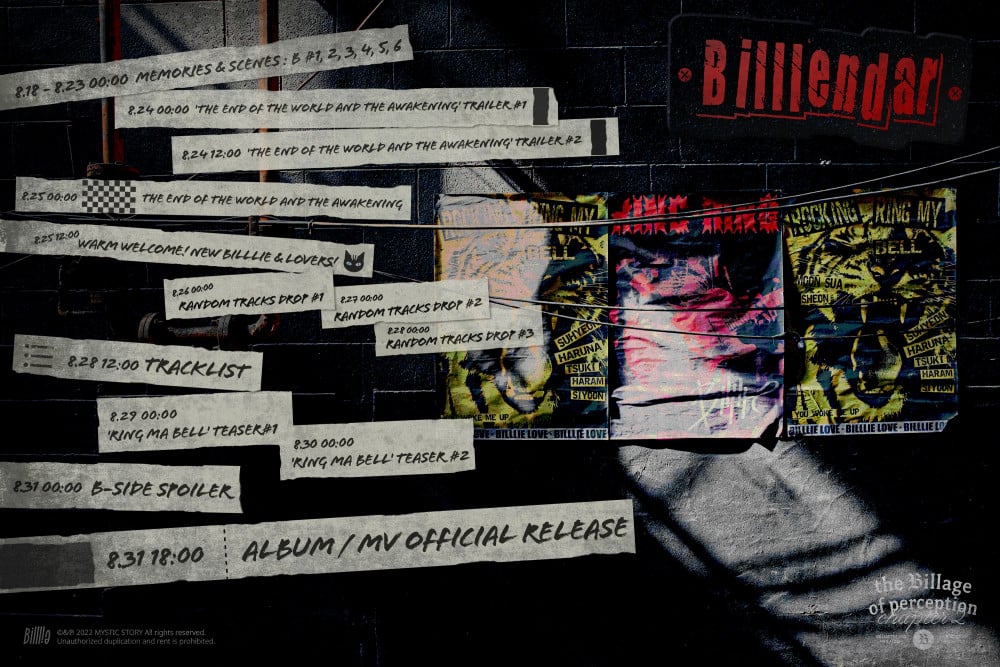 Billlie is officially kick-starting their comeback by dropping the comeback schedule chart.

According to the teaser schedule chart released on August 17 at midnight KST, Billlie will begin dropping teasers starting on August 18 until the album release on August 31.
Billlie will be releasing more content, so mark your calendars and stay tuned for more that are coming!