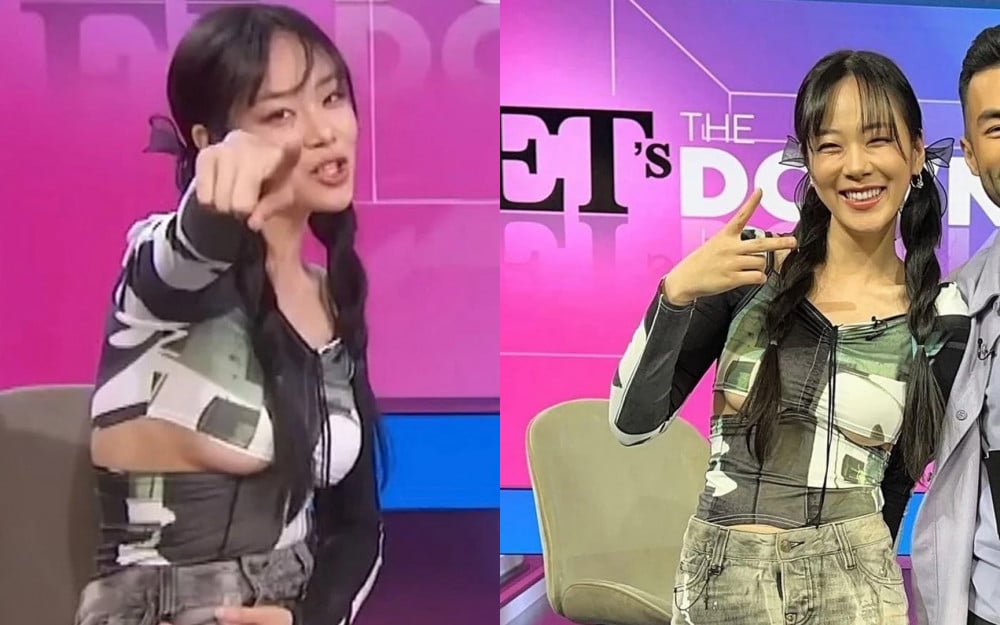 Earlier this year, BIBI was invited to perform at Coachella, one of the biggest music festivals in the United States.
After, she sat down with the long-running American broadcast show ET to share her honest thoughts and how it felt to perform on the same stage as the biggest artists. BIBI garnered much attention for her bubbly energy and presence on the show.
In particular, BIBI's fashion caught the attention of many Korean netizens as it was subtly revealing. Her underboob fashion was the talk of the online communities when the singer revealed that she was unaware of her shirt.
She explained in an interview, "I hastily got dressed and started the interview. I only found out when I was putting on the mic."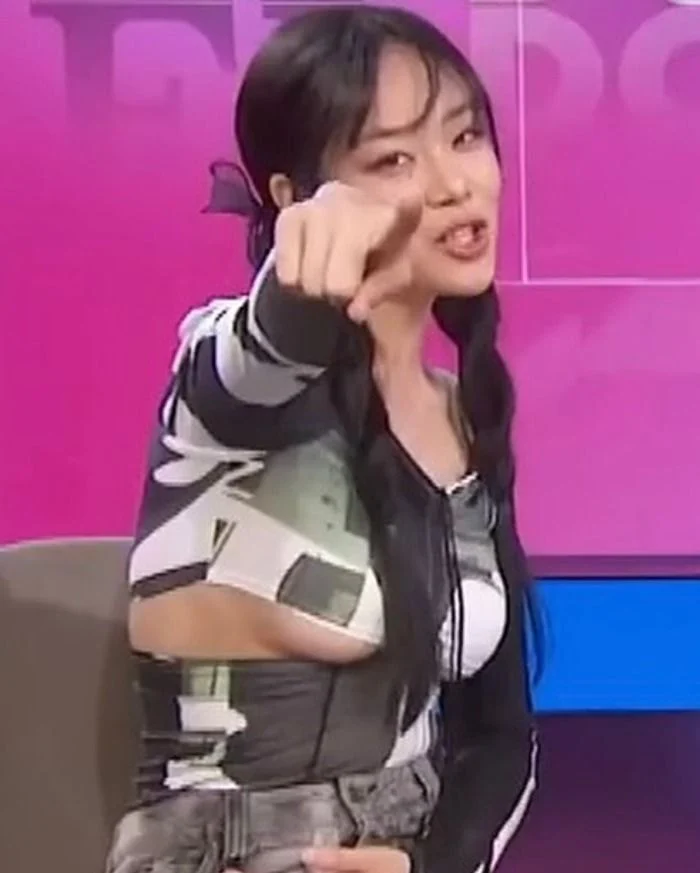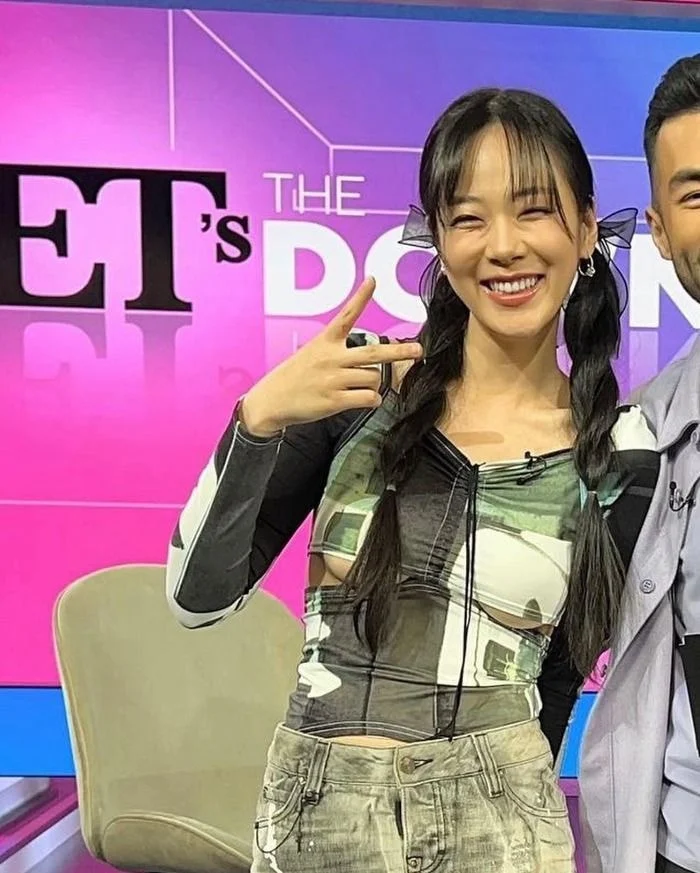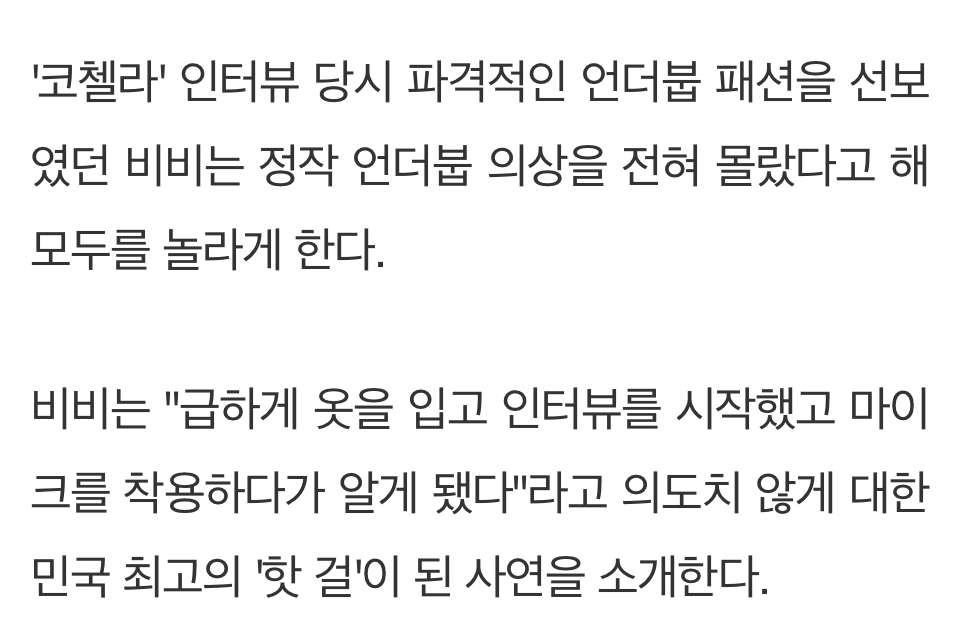 Netizens were surprised and commented, "How did she not know when she wore that shirt?" "I guess she was really busy with her schedule, enough to not know," "Her stylist..." "Did her stylist not tell her it was a shirt that was going to show her underboobs?" "Her stylist should have told her before dressing her up with it," "Omg, I can't believe she didn't know about her shirt lol," and "Regardless, she looked good during the interview."