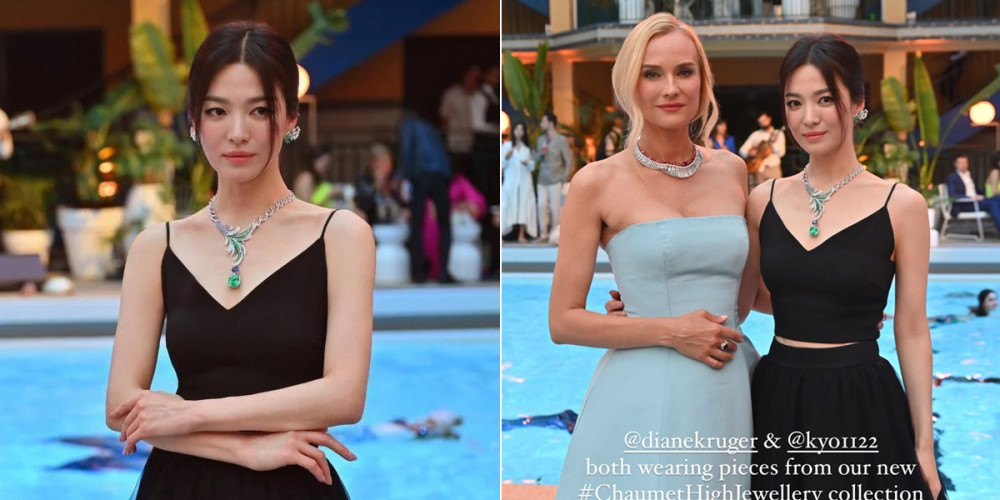 Actress Song Hye Kyo stunned onlookers with her beauty and aura at the 'Ondes Et Merveilles De Chaumet - New High Jewelry Collection' event in Paris, France.
The actress attended the high jewelry brand event in Paris, France on July 2 and represented 'Chaumet' as the ambassador for the Asia-Pacific region. Netizens were completely captivated by Song Hye Kyo's elegance at the luxurious event.
Some commented, "Her beauty is just legendary", "She is a goddess", "Even though I already know that Song Hye Kyo is beautiful beyond words... I'm still shocked by these photos", "She fought time and won so she doesn't age", "In all the years I've known her, there has never been a moment when she wasn't gorgeous", "She looks like she lost more weight... but she looks beautiful as always", and more.