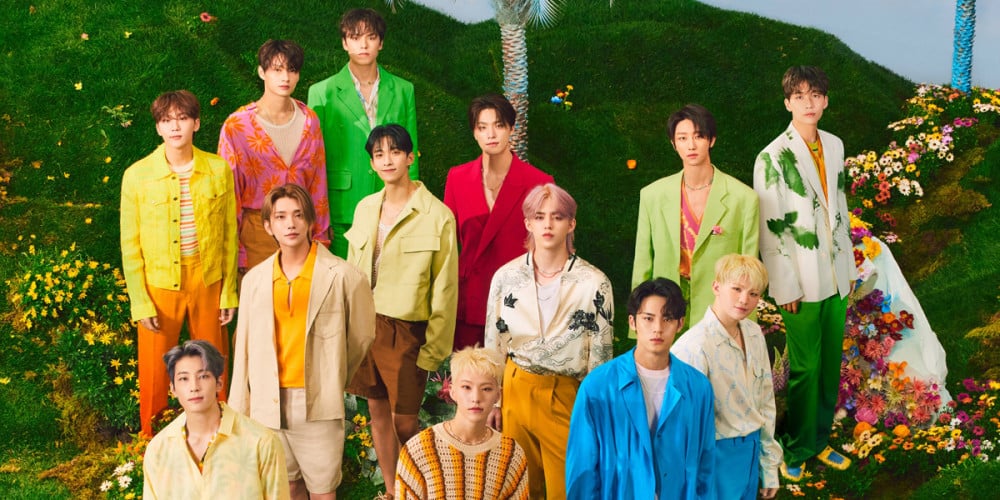 According to distributor YG Plus on July 13, pre-orders for Seventeen's upcoming 4th repackaged album 'Sector 17' have surpassed 1.2 million copies so far.
A repackaged version of Seventeen's 4th full album 'Face The Sun' released in April of this year, 'Sector 17' contains 4 new tracks on top of the 9 original tracks from 'Face The Sun'. The boy group's title track is "_WORLD", describing a new journey for the members of Seventeen as they aim to become the "sun".
Additionally, 'Sector 17' contains three other new tracks "Circles", "Fallin' Flower" (Korean ver.), and "Cheers".
'Sector 17', on its way to becoming Seventeen's 7th million-selling album, is set for release on July 18 at 6 PM KST.