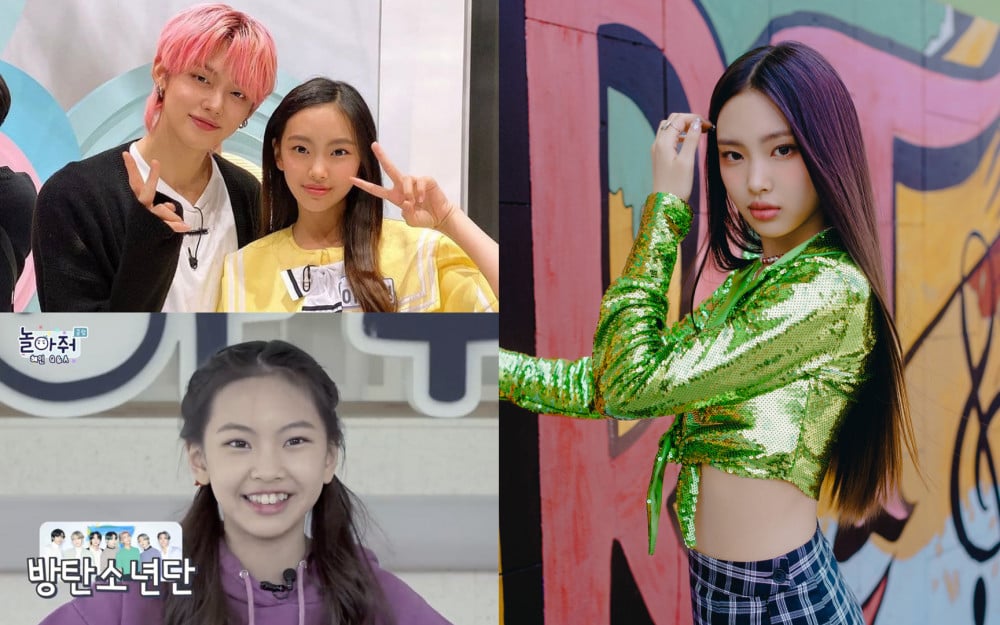 One of the best ways of becoming a successful fan is when you are able to meet your favorite celebrity and even get a chance to work with them, getting a chance to be known by the celebrity.
There are K-pop idols who are categorized as successful fans as they were also fans of a certain K-pop idol before becoming one themselves. Recently, one of ADOR's new girl group NewJeans members joined that club as it was revealed she was a fan of BTS and TXT.
Hyein, born in 2008 and the youngest member of the group, is currently garnering much attention as past videos of the idol are spreading across the web. The video was from two years back in a program called 'Play With Me Club,' which was a program from the YouTube channel Pocket TV that introduced various pop cultures of Korea, including the life of K-pop trainees.
Hyein appeared on the show and also shared what it's like to live the life of a Korean girl training to become a K-pop idol. In one of the videos, she revealed that she is a BTS fan and a Harry Potter fan. In her Vlog, she shared that she has a corner for BTS photos and merch, showing she is a true fan of BTS.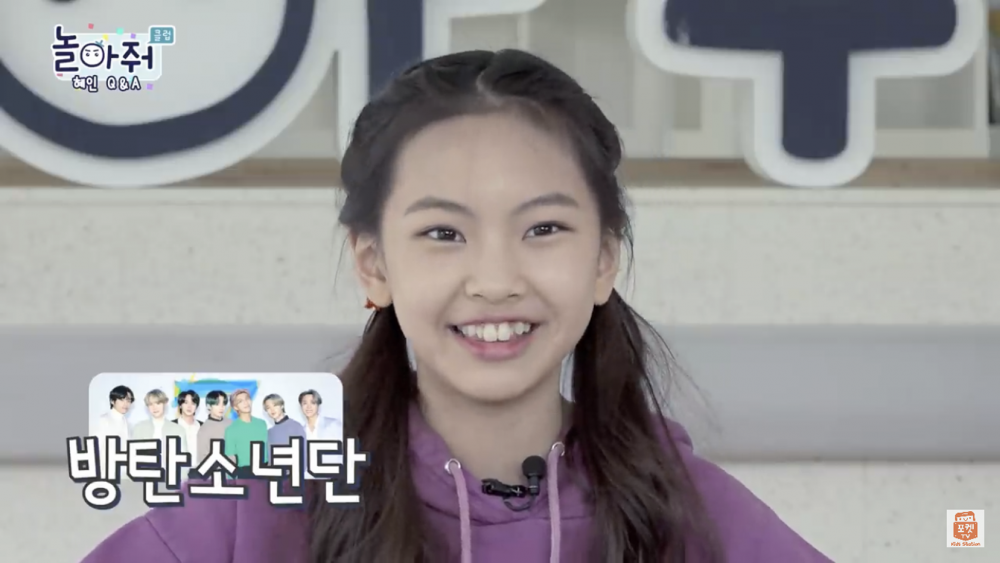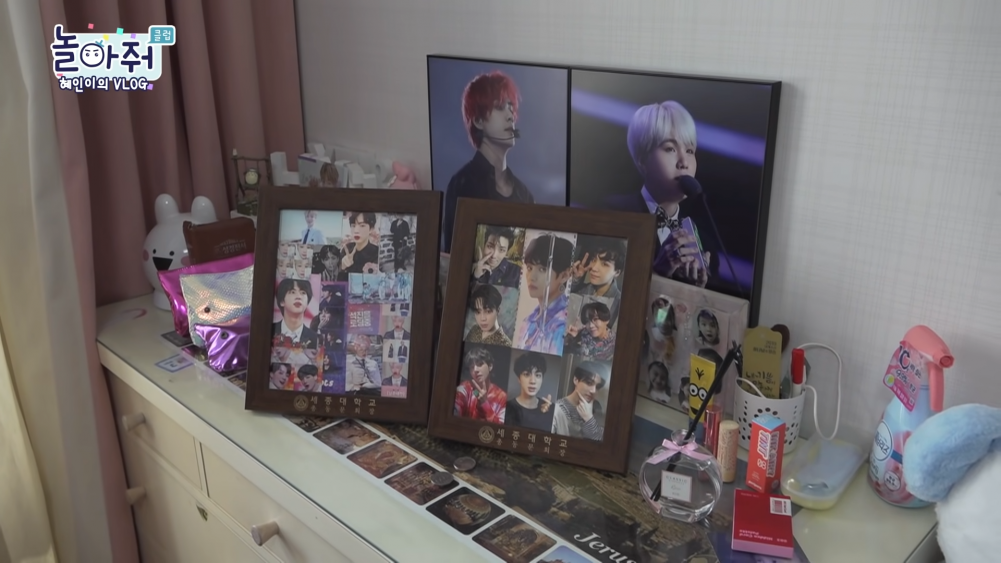 Also, she was seen meeting with other HYBE artists, such as TXT member Yeonjun on her social media before her debut.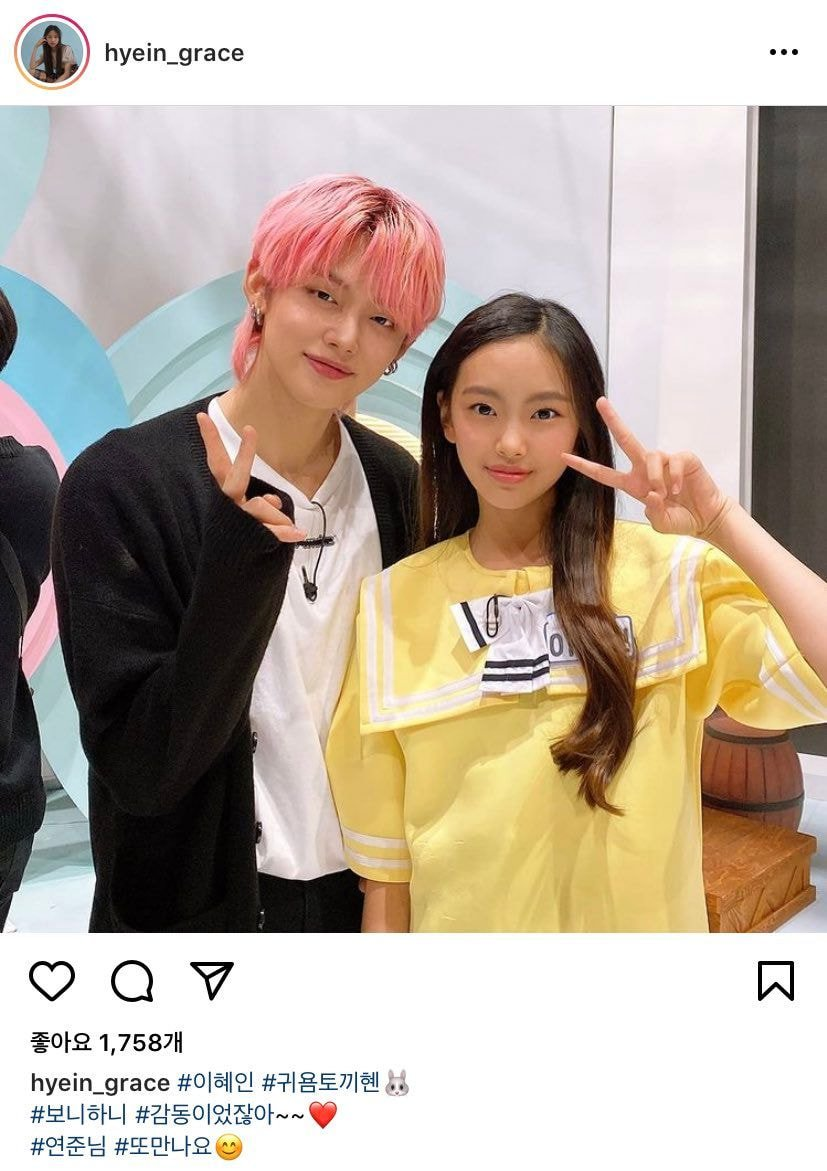 Many netizens were impressed with how successfully she became as she finally made her debut with New Jeans under the same label as BTS and TXT. Netizens commented, "She's a BTS fan and she really became a successful fan," "Lucky how she gets the chances to meet BTS and TXT," "Yeonjun looks so good looking in that photo though," "She's so lucky she probably would be able to meet TXT and BTS since they're in the same company," "I'm so envious she gets to meet TXT and BTS," "Wow, she's a baby," and "She was a trainee when filming this."