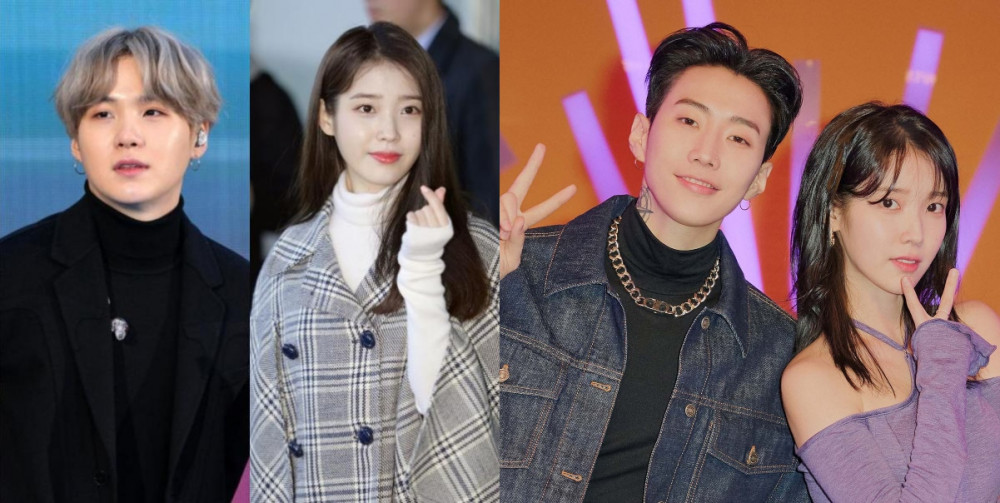 Netizens debated whether BTS's SUGA or Jay Park will appear as a guest performer at IU's upcoming concert at the Jamsil Olympic Stadium.

On July 28, one netizen created a post on an online community forum titled, "What if SUGA appears as a guest at IU's concert??" Here, the netizen wrote, "Even G-Dragon has guest performed [for IU] before, so it is possible that SUGA may [appear] as well."
While some netizens thought this was possible, others thought that instead of SUGA, Jay Park would most likely be the guest performer at IU's upcoming concert. Following Jay Park's collaboration with IU for his track "GANADARA", he appeared as a guest on IU's YouTube show 'IU's Palette', where he promised to appear as a guest performer at her next concert if she made the request. This is because Jay Park had been unable to accept IU's request for appearing as a guest performer in a past concert of IU's due to the fact that he had not been in South Korea at the time.

Meanwhile, it was recently announced that IU will be the first-ever Korean female artist to hold a concert at the Jamsil Olympic Stadium.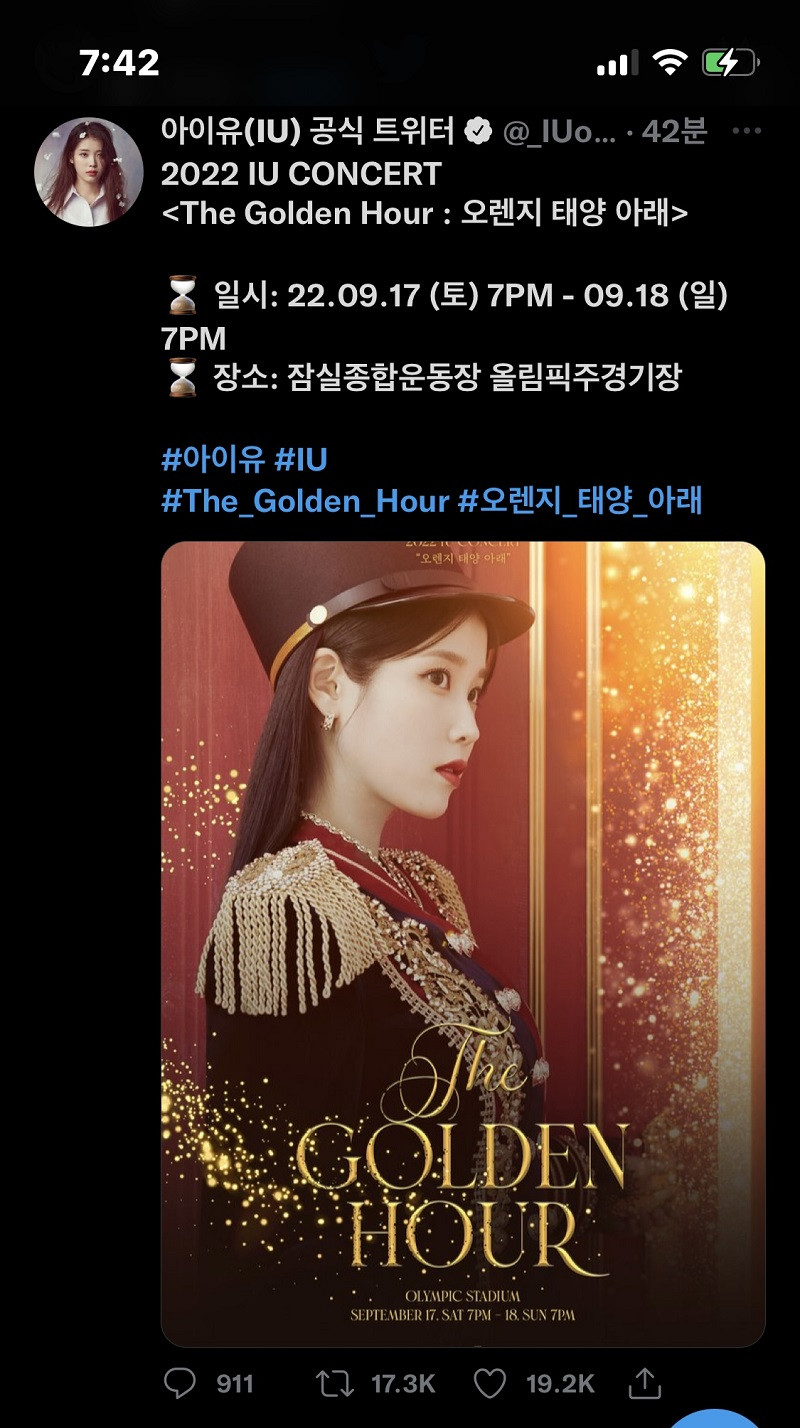 In response, netizens commented:
"Jay Park, Zico, Oh My Girl, Seventeen, SHINee...one of those who she has connections with will probably come out."
"I heard 'Eight' is the opening concert song, so would Suga really go just to open [the concert]? I don't think he'll go."
"When G-Dragon appeared as a guest performer, wasn't everyone made aware that he would appear?"
"Please just leave him alone lol. Everyone keeps calling for [Suga] as a concert guest, but he is probably busy working on composing music."
"I'm Suga's fan, and I think he's preparing for his solo album. Although he's busy, I wish he would help [IU]."
"Jay Park commented on her Instagram post. [The guest] is 99% Jay Park."
"I'm half sure that the guest will be Jay Park."
"Will only one guest come out?"

"Why would [Suga] appear when they're not even close?"