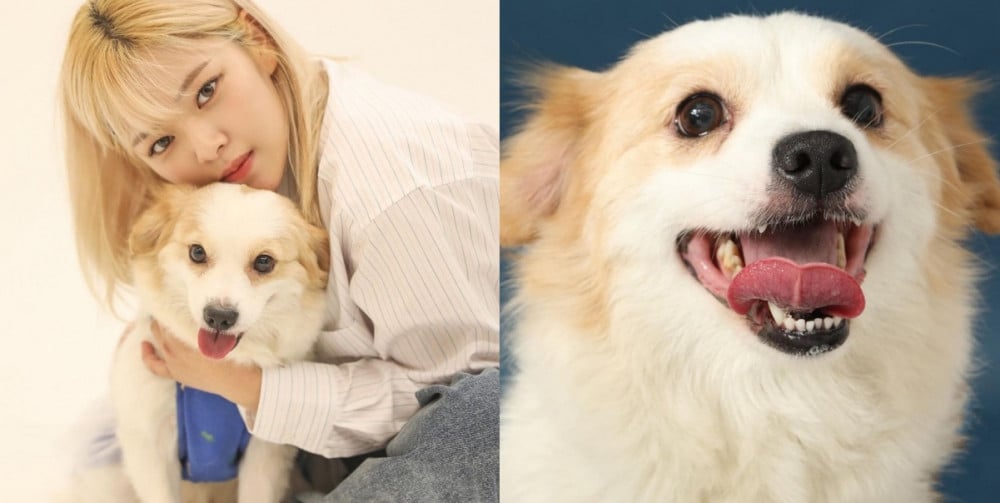 TWICE's Jungyeon participateed in a volunteer calendar photoshoot to support a shelter for abandoned dogs.
On July 28 KST, one animal shelter in Korea took to Instagram to unveil several photos of TWICE's Jungyeon posing with a dog named Bok Hee. In the photos, Jungyeon wore a striped office shirt with gray jeans, and she naturally posed with Bok Hee close by her side. In particular, Jungyeon exuded soft charms as her joy and warmth toward Bok Hee could be felt just by looking at the photos.
The animal shelter wrote the following in their post:
"2023 donation calendar photoshoot.
The 7th volunteer model is TWICE's Jungyeon.
Bok Hee was abandoned in his apartment when his owner moved away.
Still, he likes people so much.
Even though Bok Hee can't take a bath often, he is always white and clean.
This is something that always surprises volunteers haha.
It was a fun shoot with Jungyeon, who showed special affection toward Bok Hee!!!
Thank you for making the time and spreading your good influence, Jungyeon-nim."