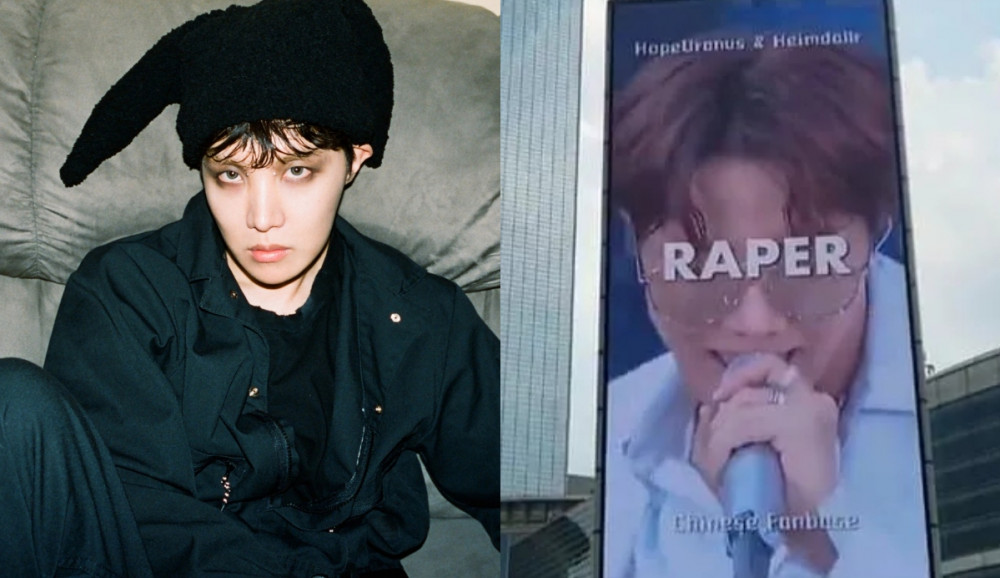 Netizens were taken aback after the word "Rapper" was terribly misspelled on the LED billboard prepared in celebration of BTS member J-Hope's new solo album.
On July 18, one netizen took to an online community forum and created a post titled, "They said this is the reason why you need to study if you're unintelligent". Here, the netizen included a photo of an LED billboard that had been prepared by J-Hope's fanclub, in celebration of his new solo album 'Jack In The Box'.
The LED billboard showed a close-up photo of J-Hope performing on stage, with the words "Rapper" written across the board. However, the word "Rapper" was misspelled and had only one "p", which turned into the word "R*per".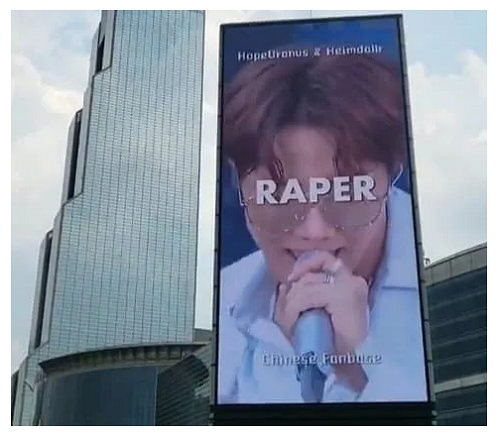 In response, some of the netizens' comments included:
"How can they use that word on their favorite member?"

"I think it's a mistake made by the LED billboard company. The fanclub then protested to have it taken down."

"It looks too intentional to be considered a mistake."

"Does that make sense?? If it's to that extent, isn't it something done on purpose?? Also, what kind of position is the word written in? Do they usually put the word right over their eyes like that?"

"It seems like they are actually fans because it would be too much to use their money to put up [the LED billboard] just for that. Sigh."

"Is this for real????"

"It just happens to be that very word..."

"Is it the fanclub who made the mistake?"

"They don't seem like fans."