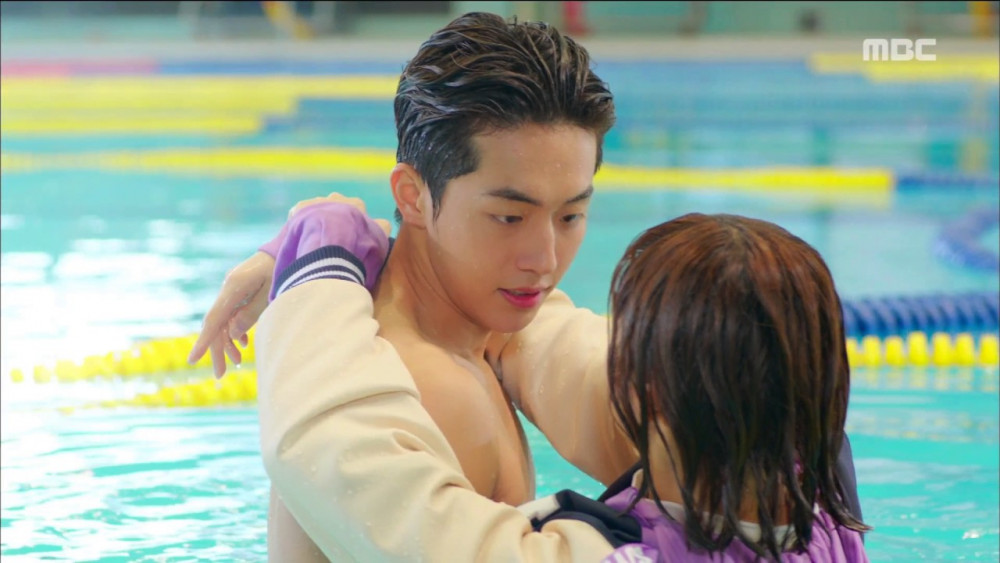 As if talents within the performing arts weren't enough, these seven celebrities will actually surprise you with their aquatic skills! Here are seven K-celebrities that would make great lifeguards!
1. Nam Joo Hyuk: Swimmers are known for having broad and powerful shoulders, and so is Nam Joo Hyuk. Not only that, but Nam Joo Hyuk has also taken on many roles that portray him as a swimmer as well, so it wouldn't be a surprise if he would make a great lifeguard too! After all, he did save Bok Joo from drowning in "Weightlifting Fairy Kim Bok Joo."
2. Kim Seon Ho: Better known as "Hong Ban Jang," there is nothing that Kim Seon Ho cannot do! A lover of water, in "Hometown Cha Cha Cha," we are able to see this fellow star enjoy the waves with his surfboard. Plus, his heart to help anyone and everyone is sure to make him one of the best lifeguards around!
3. Stray Kids' Bang Chan: It's known that Bang Chan's father actually owned a swimming club, so naturally, it's no surprise that Bang Chan's playground was the pool!
4. Stray Kids' Felix: Fellow Aussie Felix is known for his swimming skills. How well can he swim? He won second place in his age category at the 2015 Swimming Carnival.
5. The Boyz Younghoon: A national competitor in swimming, Younghoon actually has won several national swimming competitions when he was younger! I mean, look at how calm he looks just posing in the water!
6. VICTON Heochan: Although he's a performer now, when he was in elementary school, Chan was actually a part of a junior swimming team!
7. Kim Se Jung: Kim Se Jong is the jack of all trades. If it's singing, she aces it; if it's dancing, she aces it; and if it's acting, she aces it. Not only that, but Kim Se Jong has shown her extensive strength and stamina on many shows, befitting for a lifeguard who has to power through rough waters to save someone's life.
Who are some other stars that you think would make great lifeguards this summer?