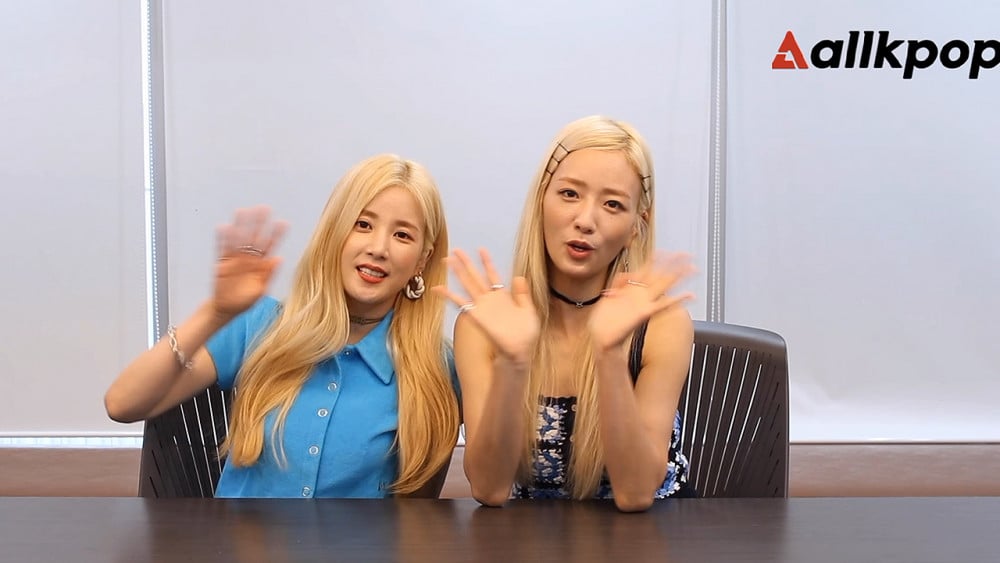 Park Chorong and Yoon Bomi are now back, but this time, greeting everyone as Apink's first-ever official sub-unit CHOBOM.
CHOBOM shows a new look to long-time fans, continuing to display that after all these years of spending over a decade in the industry, they still have a lot to offer. Back with a new look, the ladies present a lively and refreshing image that they have not previously shown before. Giving off major twin vibes, 'Copycat' is the perfect album name to express the special and diverse meaning that CHOBOM's debut album conveys. The ladies never fail to exude their distinct and wistful beauty, which we can't get enough of, especially with the concept photos that have been released, oozing their chemistry together.
'Copycat' is Apink's CHOBOM debut single album as the group's sub-unit, which contains three tracks: the title track "Copycat," a pop dance song that combines fresh and minimal instruments, "Oscar," a song with a subtle atmosphere of people who love each other but are performing lies, and "Feel Something," a medium tempo ballad song about pursuing dreams you really like.
To celebrate ChoBom's highly-anticipated unit debut, Chorong and Bomi spoke with allkpop to open up about how it was like debuting again after being in the industry for 11 years, their goals to perform together on stage in front of fans, and more. Keep reading to know more about Chorong and Bomi!
allkpop: Congratulations on the release of CHOBOM's debut album, 'Copycat'! Apink's first official sub-unit has finally been formed after 11 years! How did you feel as you worked on your debut album?
Chorong: I think it was very exciting and fun to take on a new challenge. I was grateful to be able to show you another new look in our 11th year, and I was happy throughout the preparation!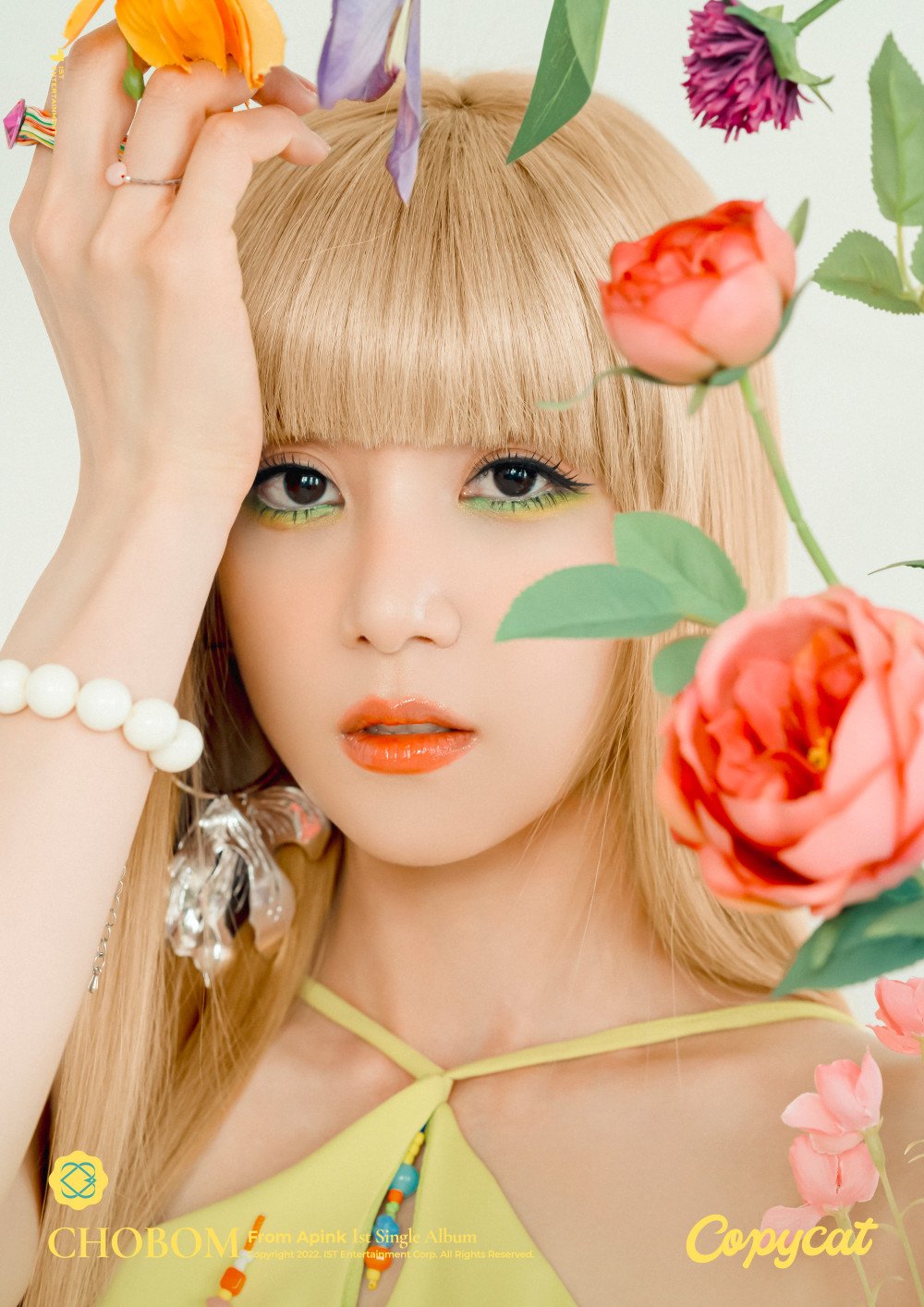 allkpop: What is the meaning behind the album's name, 'Copycat'? Could you tell us more about the album and the songs on it? What story does it tell?
Bomi: I've heard the word twins a lot since I was a trainee with Chorong unnie. Like the saying, "When you love someone, you start to resemble each other." Over the past ten years, there were a lot of parts that resemble each other, and they are still starting to resemble each other, so it's perfect to express CHOBOM. I think it's the right album name!
In the dictionary, it means a kitten imitating its mother's habits and appearance, and the video that Chorong unnie sent with the words was so cute! It was so cute!
The title song, "Copycat" is a song that shows off the charm of CHOBOM by expressing the appearance of a loved one as a cute and lively cat!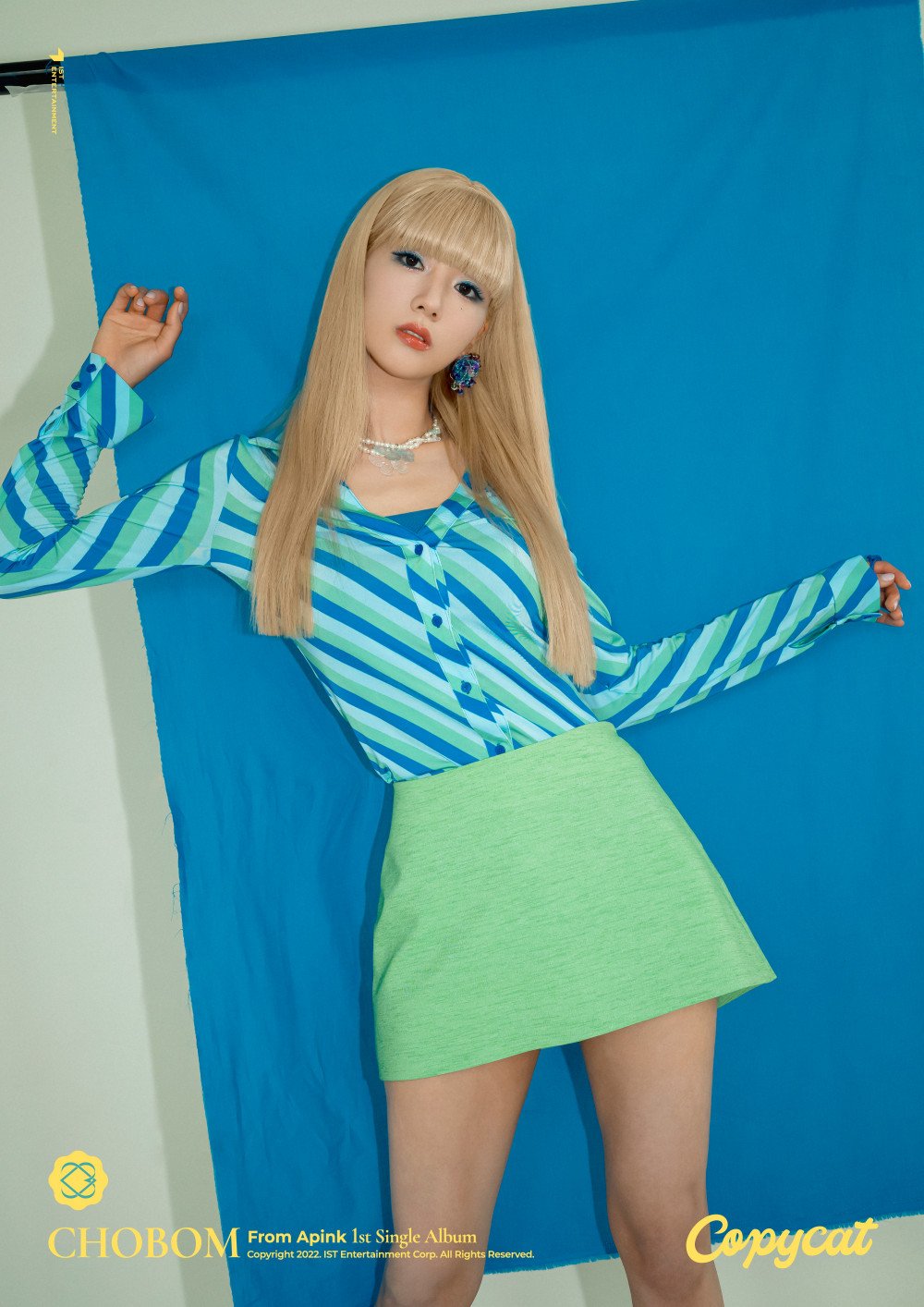 allkpop: "Copycat" is a refreshing and upbeat song. Would you like to do that type of music again, or would you like to try something different for your unit's future releases?
Chorong: I want to try different genres. When preparing the unit album, the most important thing to me was that I wanted to make a song I wanted to listen to for a long time rather than a performance. If you add a great performance to that, it's even more perfect! If it's just a good song to listen to, I think it would be fun to try any genre!
allkpop: The B-side track "Feel Something" is about taking the first step toward pursuing your dreams and doing what you enjoy. Do you believe you have already achieved your primary goal, or are you still working toward it?
Bomi: There is always a goal! Because people always have to learn, there are a lot of things that we don't know, and there are so many things that we have to experience, so every little thing that needs to be accomplished is a goal for me! So, there are many things that I accomplished and many times I fell, but like the lyrics, even if I fall, I run! There are many goals to achieve in the future!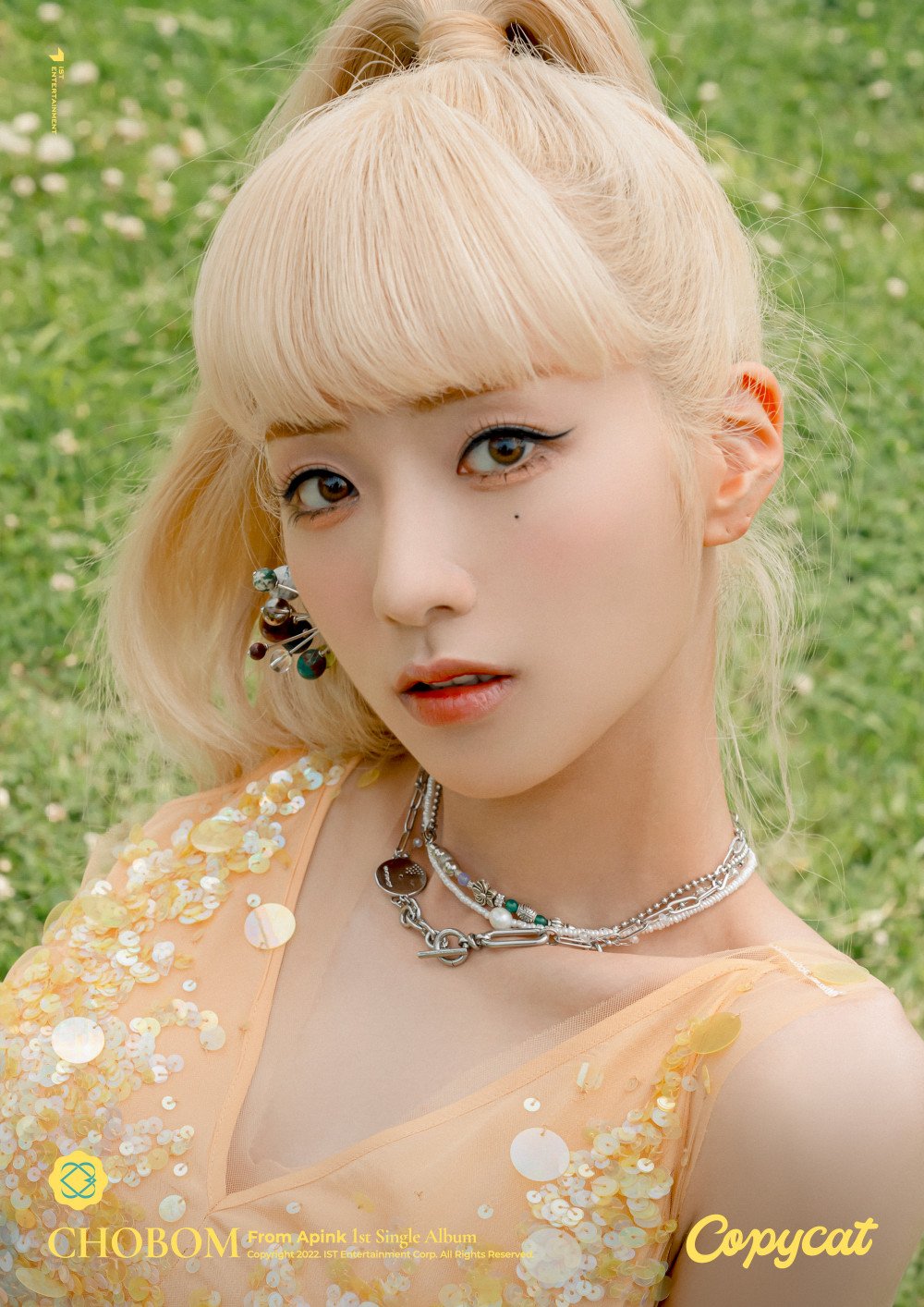 allkpop: What was the album's creative process like? Are there any interesting and fun behind-the-scenes stories from the recording studio and music video set?
Chorong: The process of making it while talking with Bomi from one to ten was so much fun. In addition to that, the process of making it perfect with the company was so much fun, and I remember Bomi writing the synopsis for the music video directly to the music video director and briefing the story with her whole body. I think the music video came out with the feeling we had in mind!

allkpop: How did you express the actions and tap into the emotions required to showcase the album's storyline while in the studio?
Bomi: The concept of the music video was twin dolls and the story of the dolls escaping, so I think there were a lot of scenes that I noticed! Do you really feel like you're on a mission to run away? I felt like a mouse avoiding cats!

allkpop: We want to know how the members felt about ChoBom's debut! What was their reaction when they heard that Chorong and Bomi were going to make their debut as Apink's first unit?
Chorong: It was nice to hear all the members liked the song! And there were reactions that they are cute as they are our older sisters, and they surprised us at the music video set!

allkpop: How have you evolved as an artist since your debut in Apink? What have you learned over the years, and how have you been able to apply it in Apink's first unit, ChoBom?
Bomi: First of all, I think I participated in the album the most during CHOBOM! I think it's the first time I've paid attention to the details, starting with the props, but it was so much fun and I really enjoyed it! It wasn't easy to prepare for each process, but I think it's the first time I'm experiencing such a thrilling feeling when things go the way I thought! I'm sure the communication with the working staff helped a lot!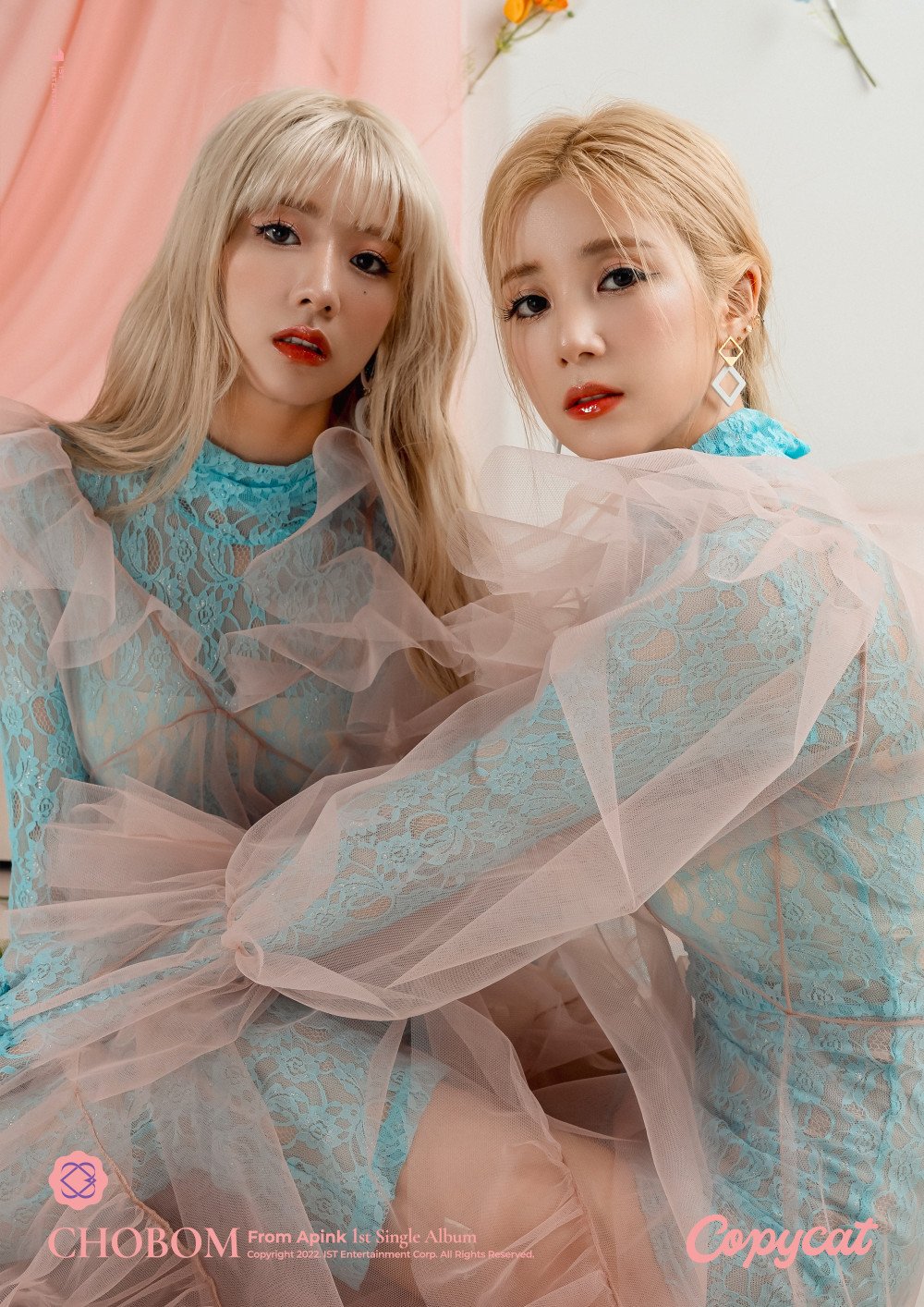 allkpop: What music-related or personal goals would you like to achieve this year?
Chorong: It's been over two years since I couldn't go to concerts due to COVID-19. I want to go to a lot of concerts with Apink this year! I really miss the stage where I can communicate with the fans!
Bomi: First of all, for the fans who are waiting for Apink's comeback after completing CHOBOM's activities, Apink's comeback is the goal! I think seeing many fans on stage is the biggest reward!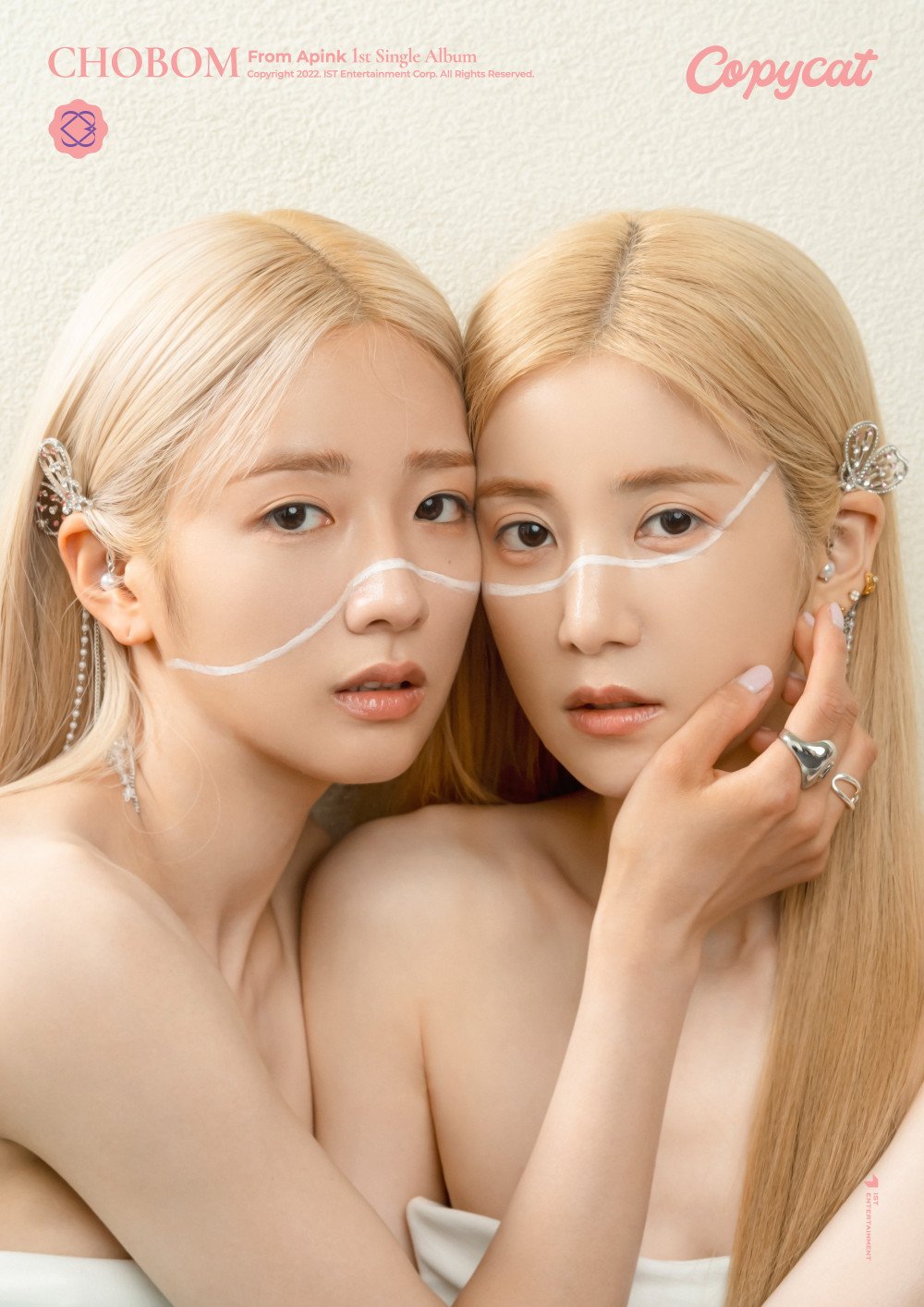 allkpop: Do you have anything else to say to our readers and your fans? Please say your final greetings!
Chorong: allkpop readers! I'm so happy to greet you with a new look! Please support Apink's Chorong and Bomi as we take on a new challenge, and give love to Apink too!
Bomi: Hello! It's Bomi of CHOBOM! It's Apink's first unit, so I'm nervous and excited! It's an album I prepared hard for, so please give it a lot of love! It's a fun and addictive song that lingers in your ears when you listen to it this summer, so please listen to it a lot!