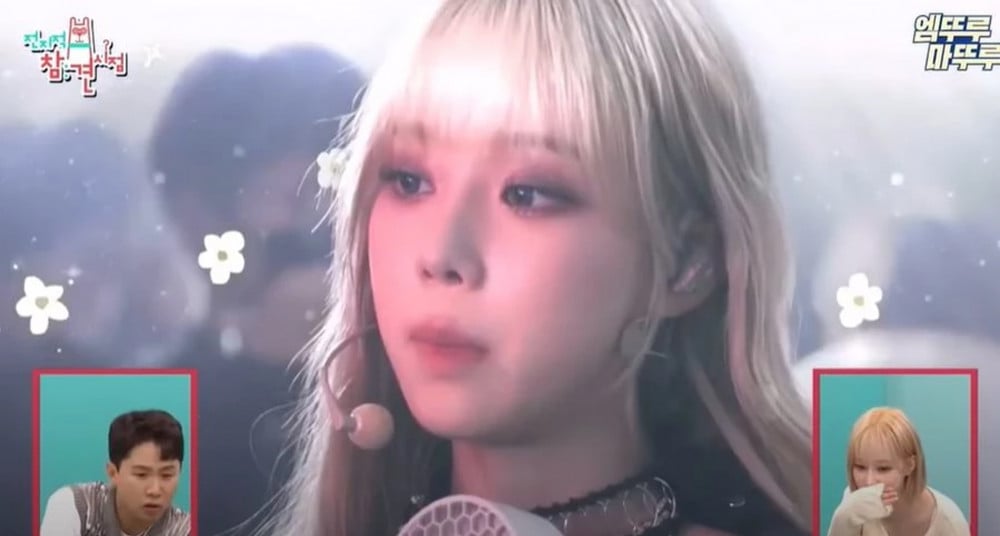 Earlier this month, aespa members appeared on the popular reality show 'Point of Omniscient Interference.'
In the episode that aired on July 9, the girls brought viewers around and showed some of the behind-the-scenes of the music video filming of their new song "Girls."
On this day, Karina, NingNing, and Giselle were seen sweating after finishing the choreography for the music video, but on the other hand, Winter was still looking dry without a sweat.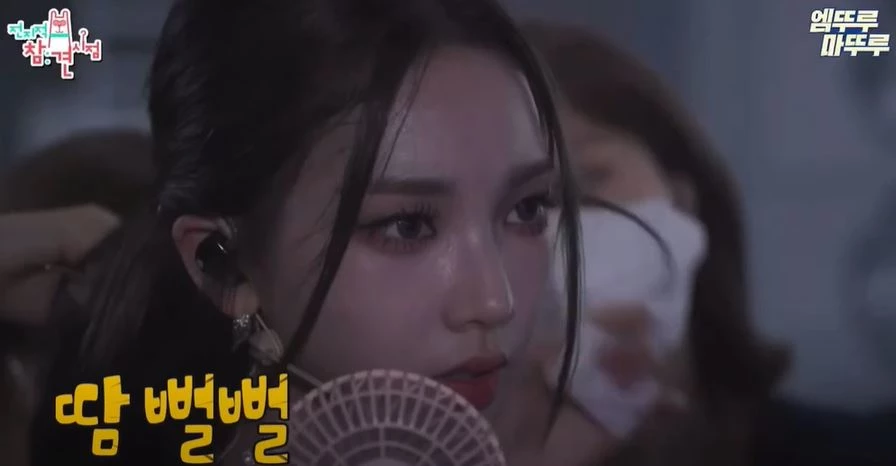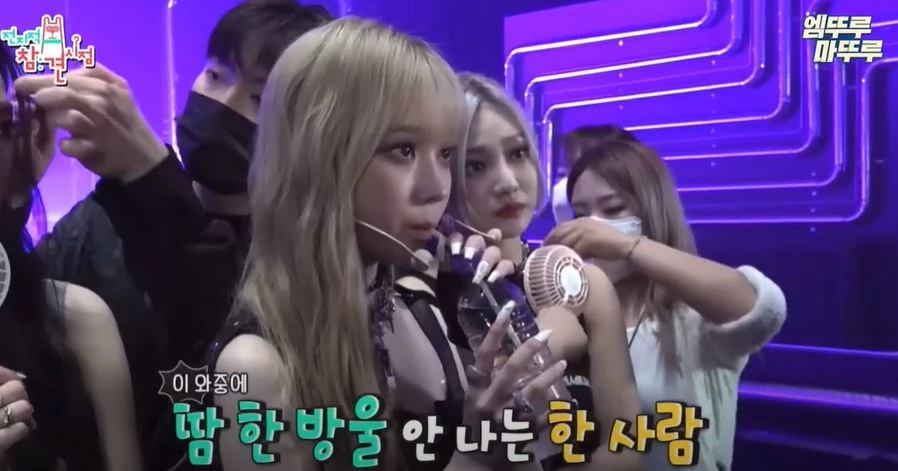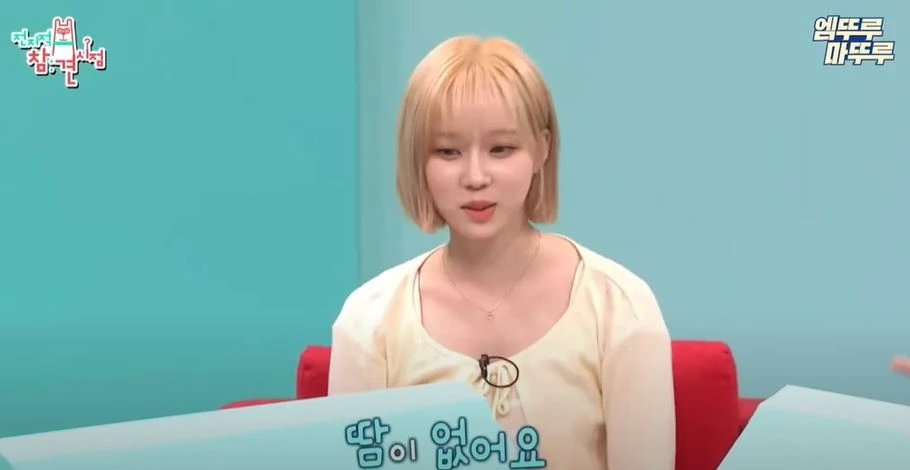 The MCs on the show also noticed this and asked Winter, "You don't sweat much?" In response, Winter said, "Yes, I don't have much sweat."
Netizens who the episode also noticed how Winter doesn't sweat much and commented, "Isn't it dangerous if you don't sweat since your body can't regulate heat?" "But she has the best condition of being an idol since she doesn't sweat," "I wish I don't sweat a lot," "Lucky, that means she won't sweat much during the summer," and "that's very interesting. I'm envious she doesn't sweat much."