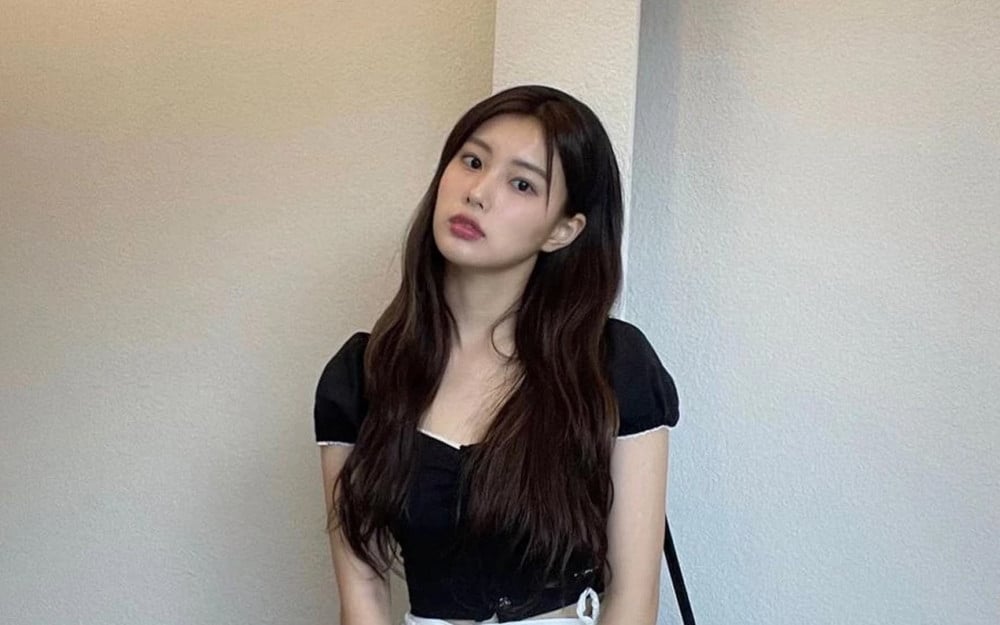 On July 29, 8D Creative announced the results of the legal complaint it filed against malicious commenters who targeted Kang Hye Won.
The agency announced through Kang Hye Won's official Twitter account saying, "We have issued a warning to take strict legal action against the reckless malicious slander, defamation, the spread of false information, and sexual harassment against Kang Hye Won online."
8D Creative continued to explain through the official statement, "Based on the collected data, the charges of the crimes were acknowledged as a result of filing a complaint last year. We filed the complaint through our legal representative last year and the perpetrator was found guilty of the crimes."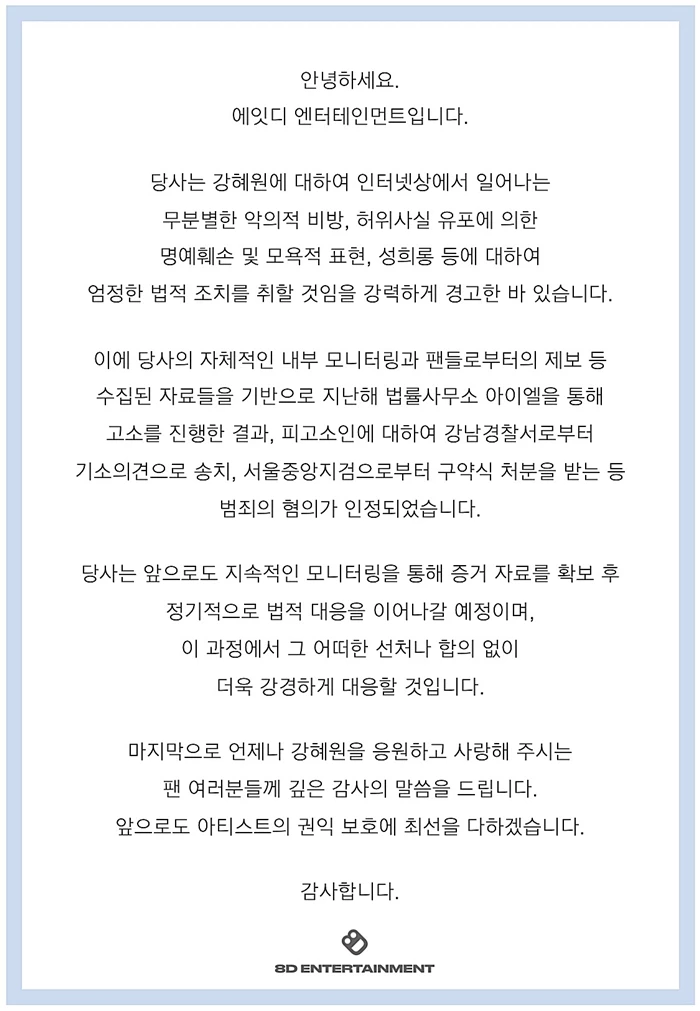 The agency added that it will continue to monitor online portals and secure additional evidence to take constant legal action on a regular basis. The agency concluded by saying, "We would like to express our deep gratitude to the fans who always support and love Kang Hye Won. We will do our best to protect the rights and interests of our artists in the future as well."
Last year, 8D Creative announced that it will be taking strict legal action against the malicious commenters who spread false information and malicious comments about Kang Hye Won.
Kang Hye Won debuted with IZ*ONE back in 2018 after participating in Mnet's audition program 'Produce 48.' After debuting with IZ*ONE, she re-debuted as a solo artist in the music industry and continues to build her career by releasing various music.