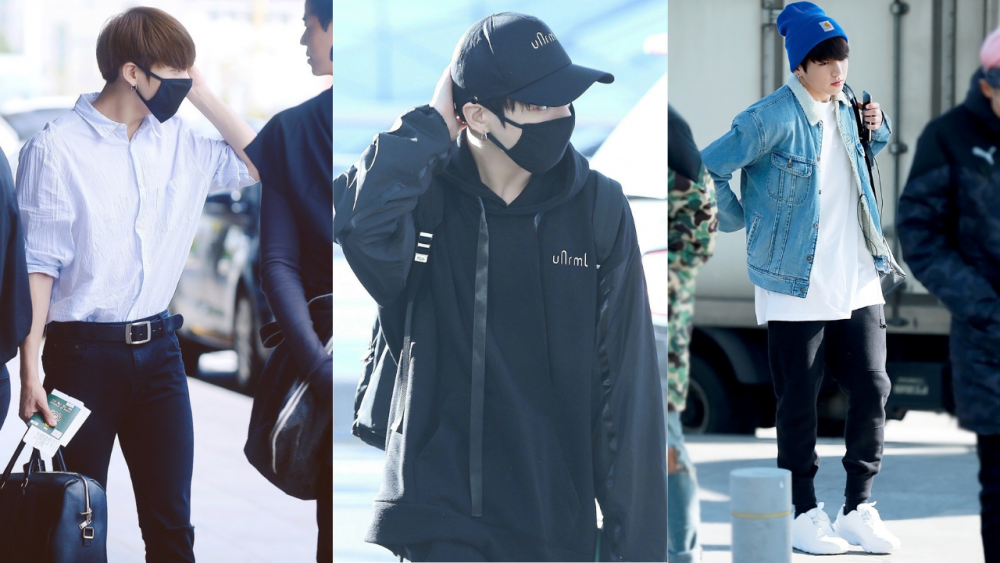 "He is cool and extremely stylish!" This is what comes to mind when we think of the BTS member Jeon Jungkook. If there's one thing we have to say about his fashion, it is that the star sure knows how to pull off easy breezy looks. JK can show up in baggy pants and an oversized shirt with his long hair and still grab all the attention.
Jungkook's fashion can be described as comfy yet unpredictable. You never know what outfit he is going to show up wearing, and that is cause one day he will be in pajamas and a hoodie and the next in a long black coat, looking like a model. But one thing's for sure; he will serve what we call, the 'ultimate boyfriend look.'
Check out some of his best and most memorable airport looks that stole everyone's hearts. Some of these, we are sure, ARMY will still remember. Take a look!
#1 First off, the cool and casual look. Pajamas and hoodie. Perfect for a long journey. You can take tips from this outfit on how to be airport ready.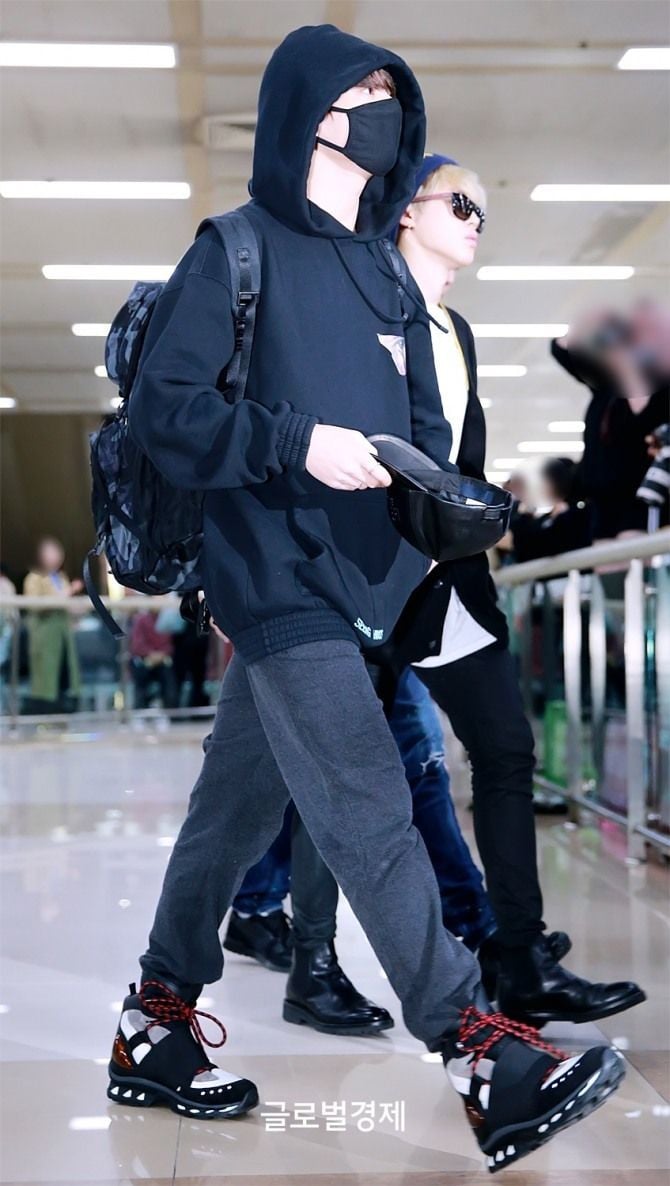 #2 This day is still fresh in every ARMY's mind. How can anyone forget this legendary outfit? He even took cues from fellow member Jin, and left the tag on his shoes.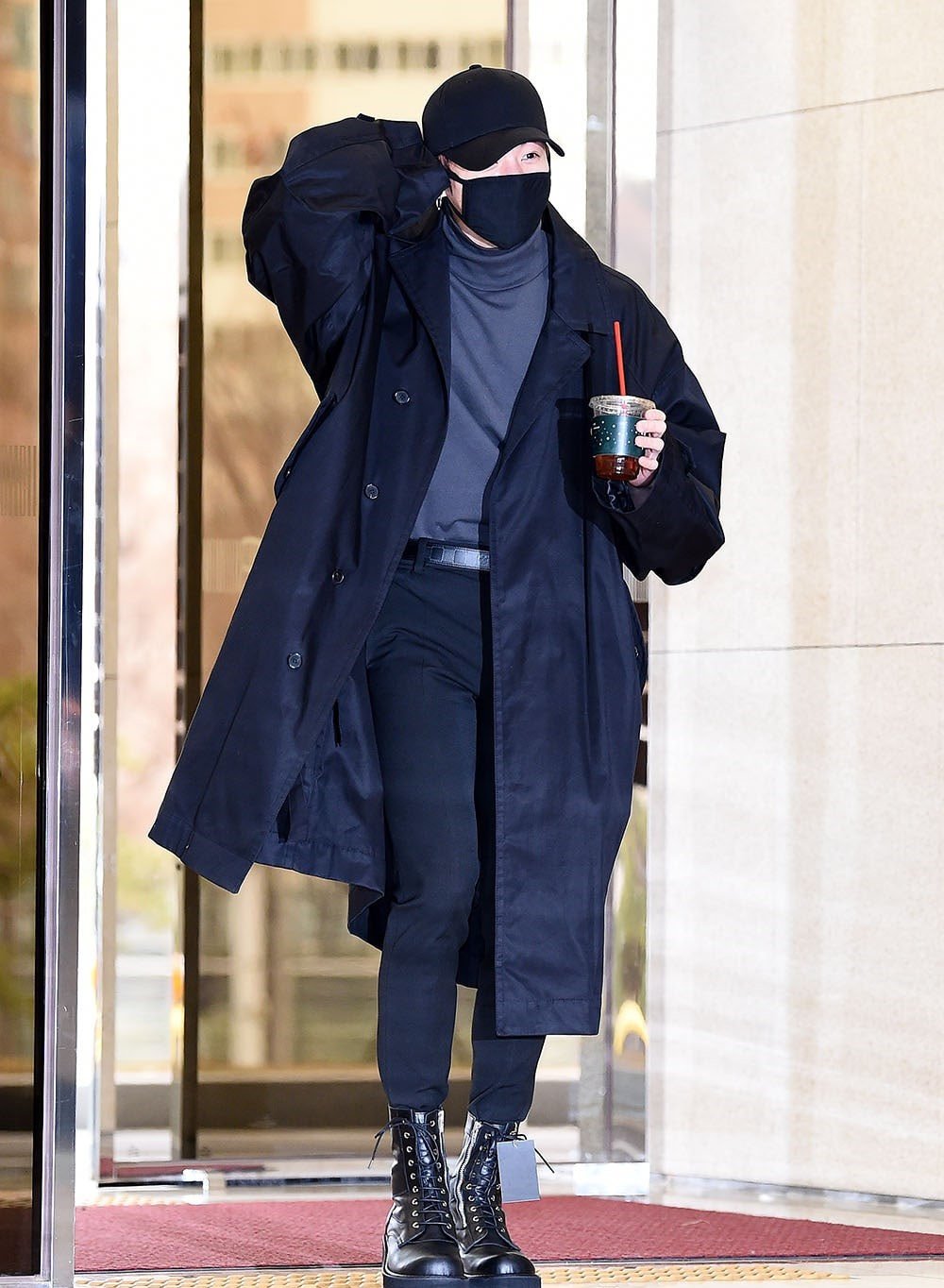 #3 Another day to remember. The college student Jungkook agenda is going strong here. But all eyes on his fluffy hair.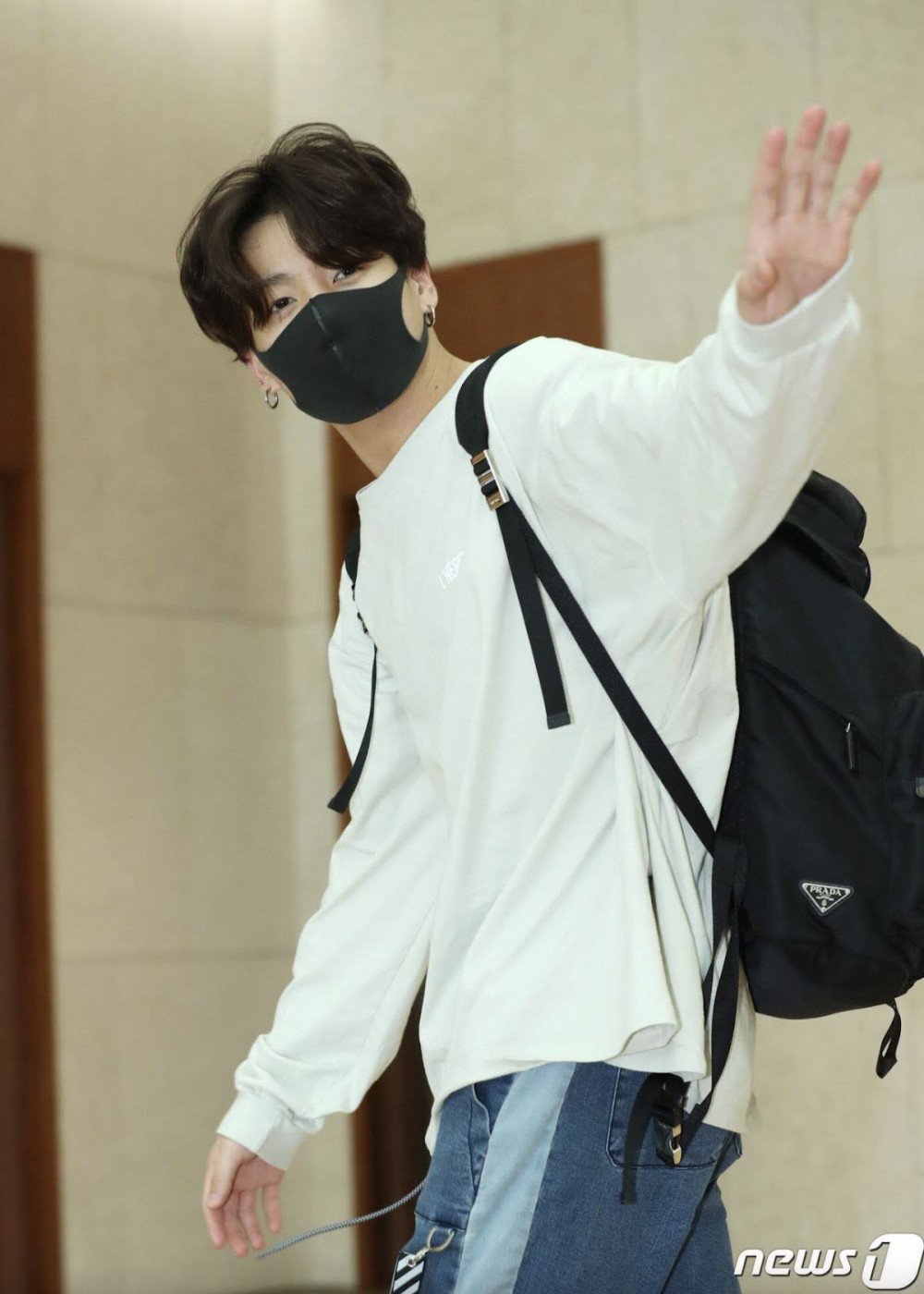 #4 Many know that Jungkook feels good wearing sets, just like this one here. He really carries such clothes well.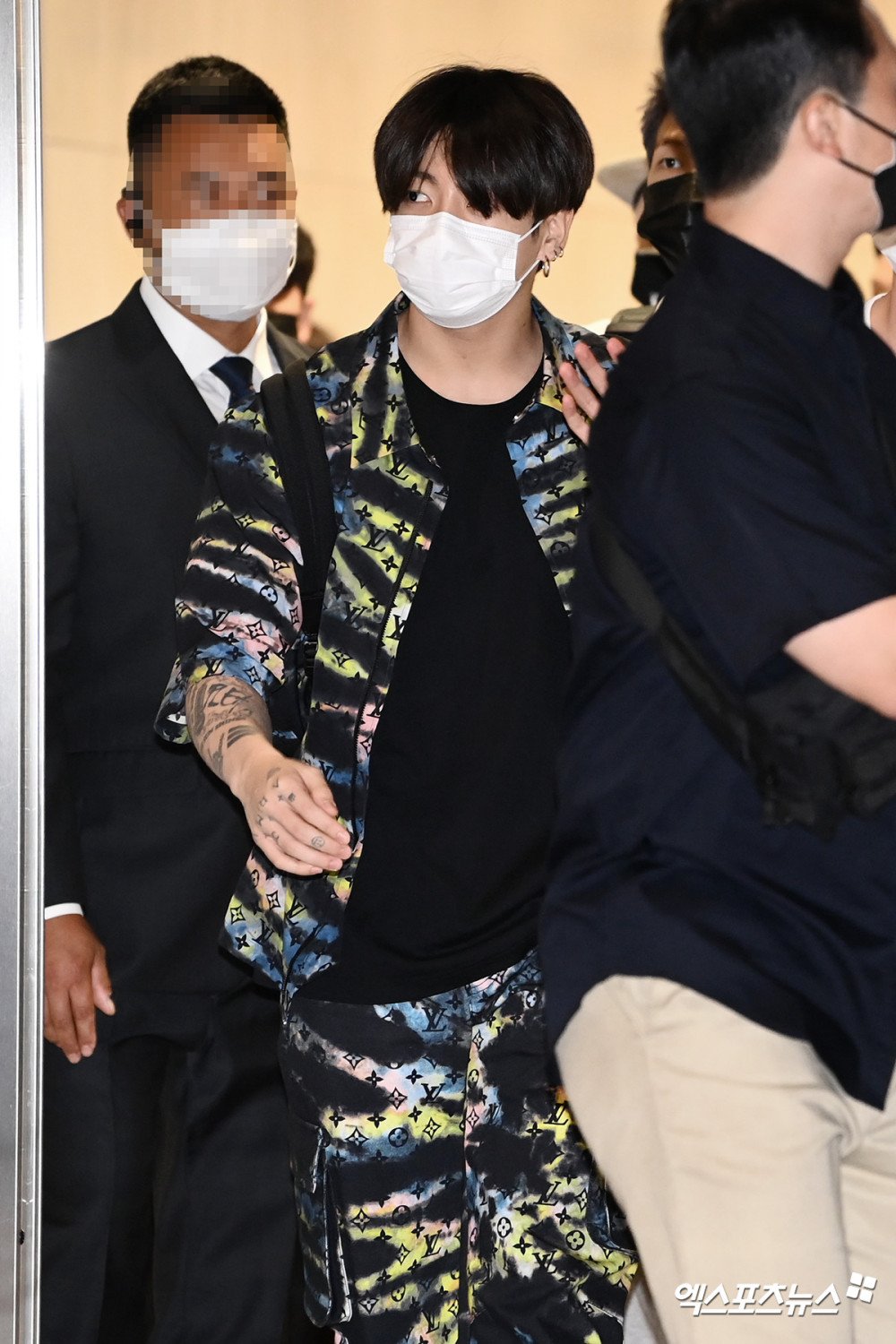 #5 The all-time classic combo. You can never go wrong with this one. The white shoes and blue beanie are cherries on top.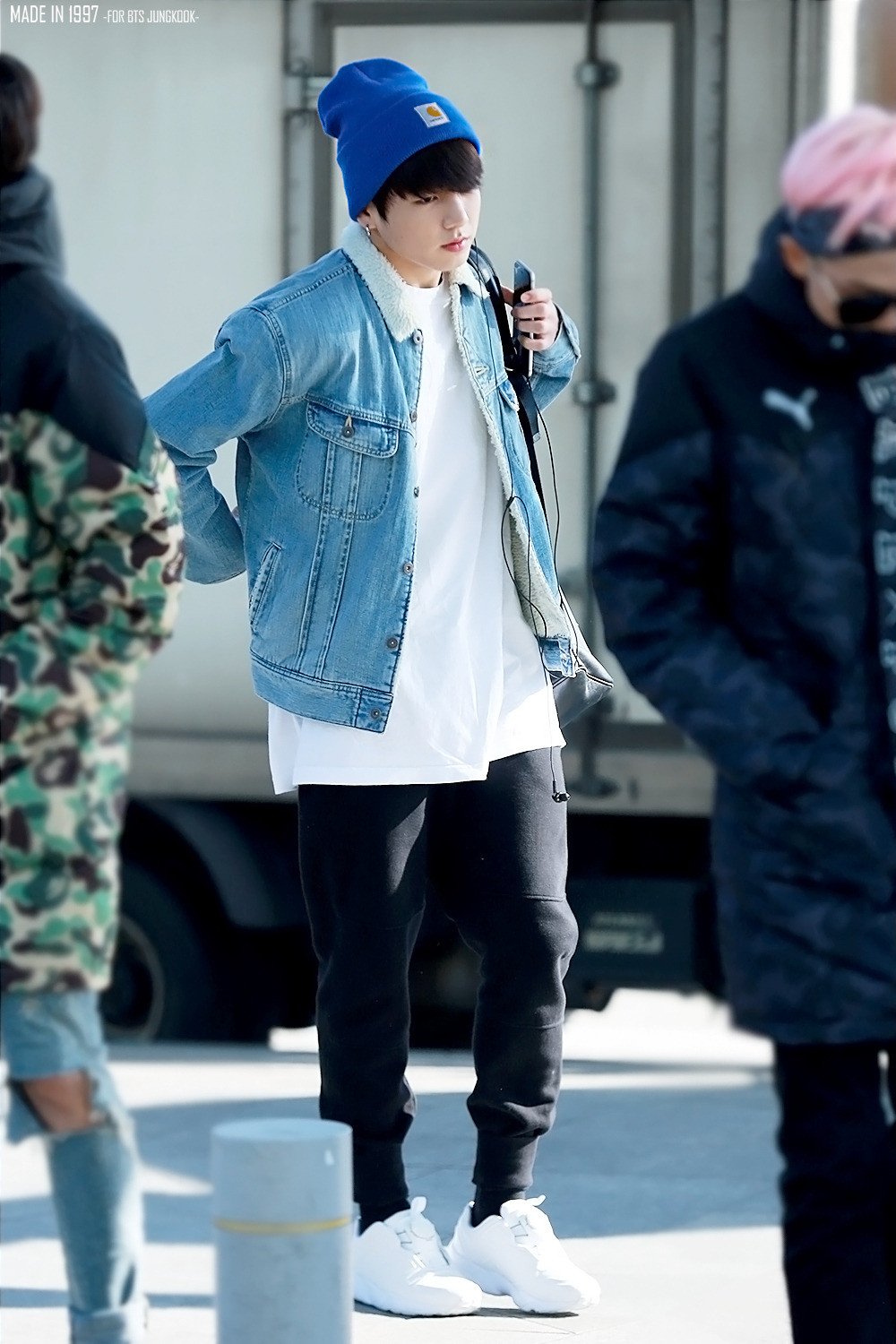 #6 Cool boy JK! What better than comfy shorts and loose T-shirt for a long journey? He still manages to look amazing.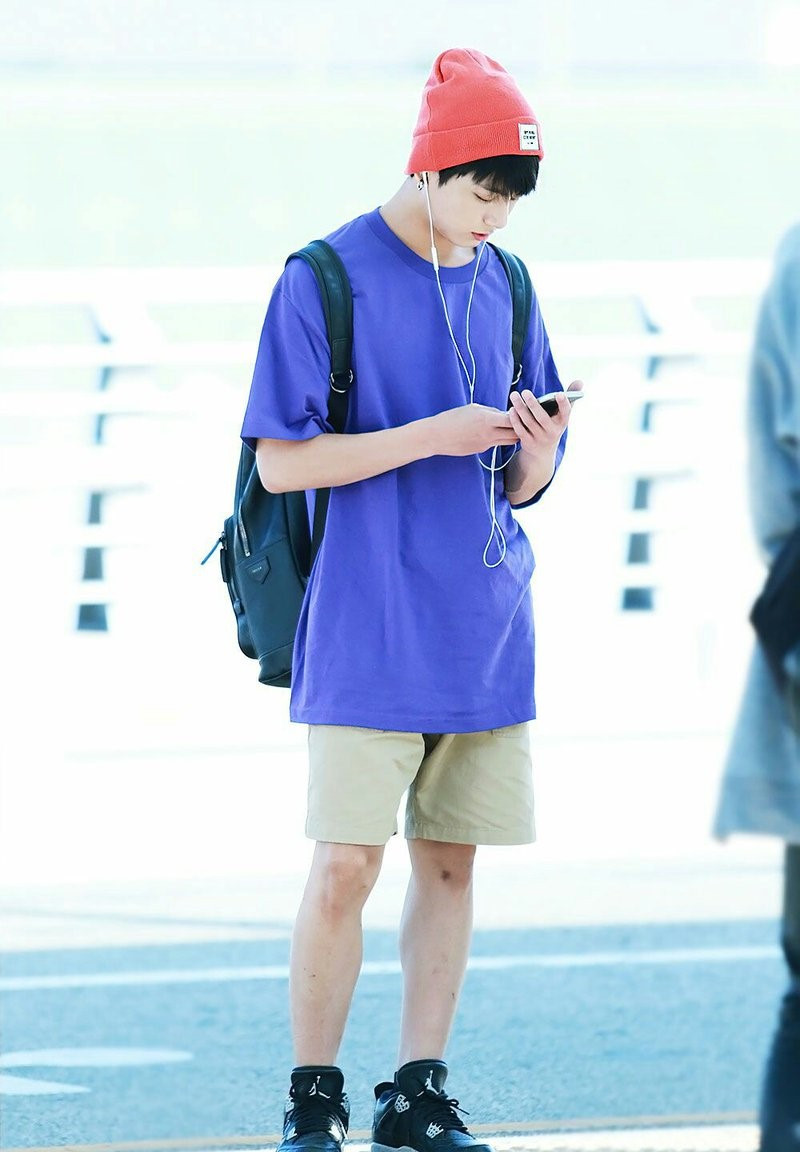 #7 Jungkook ended up starting a trend after he wore the modern Hanbok. The company even had a huge boost in sales.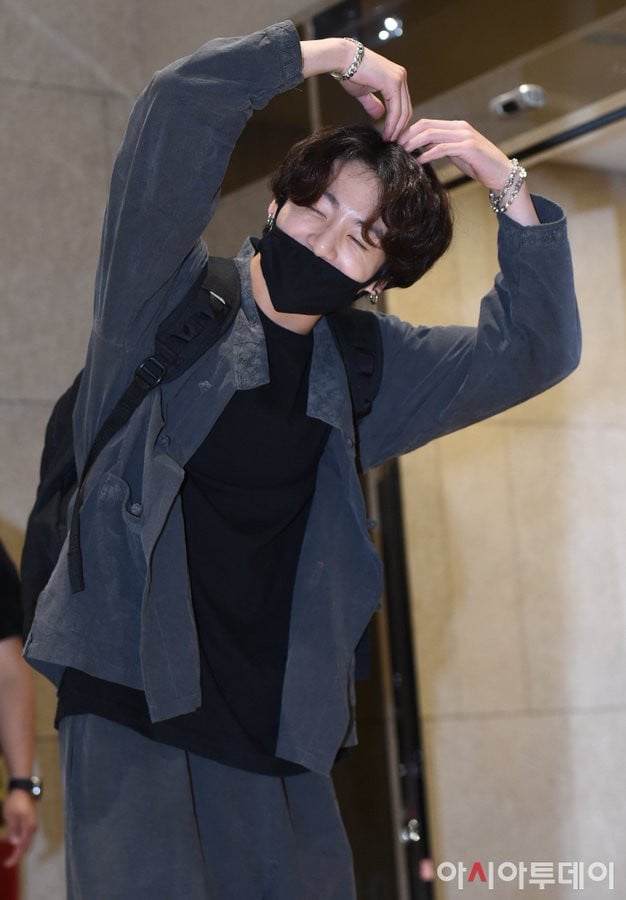 #8 When Whoopi Goldberg gave BTS her shirt, praising them for 'bringing joy,' and the maknae wore it to the airport. Classic!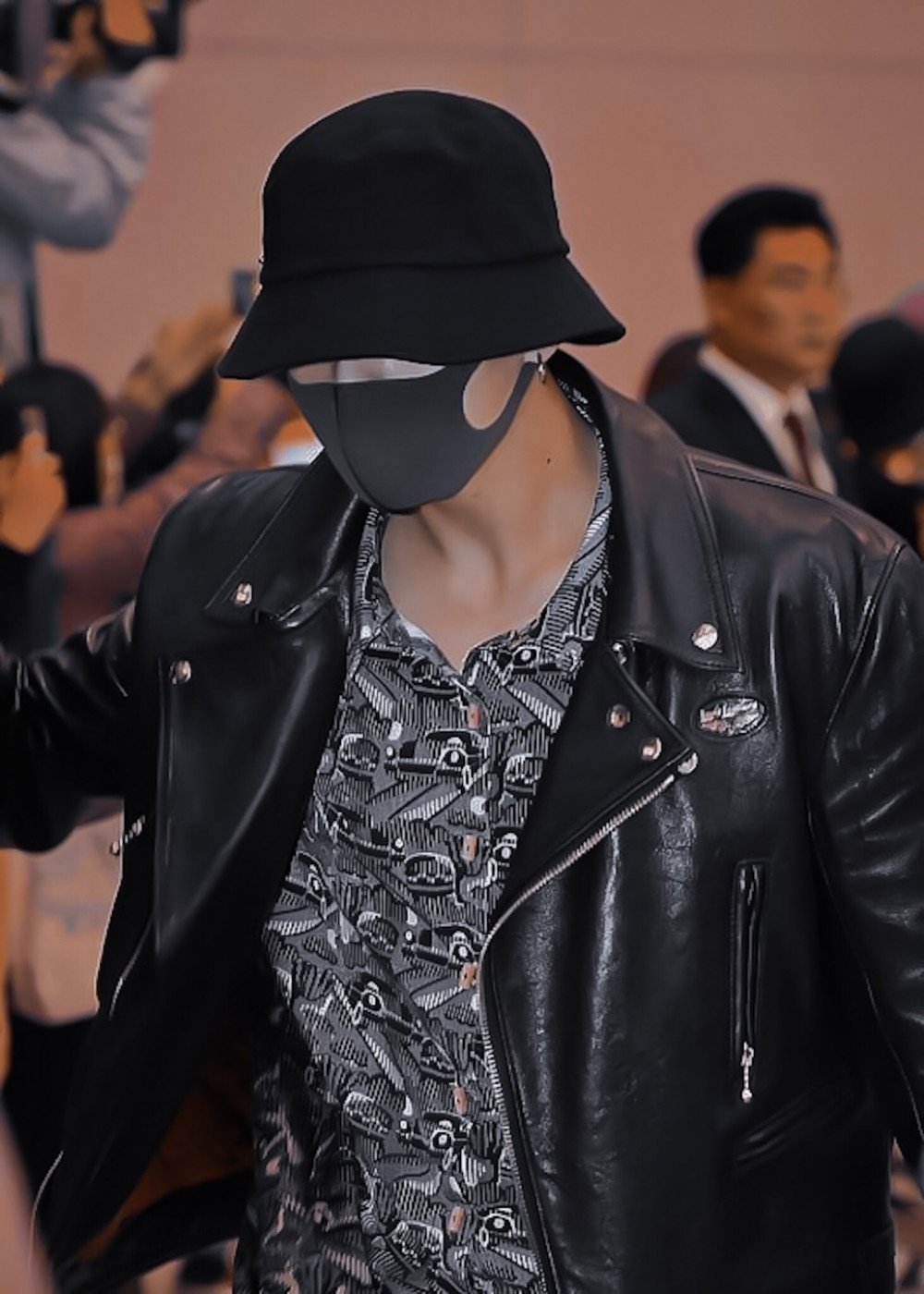 #9 In-shirt really suits him. He looks so classy with the passport and bag in hand. Off to make an important deal!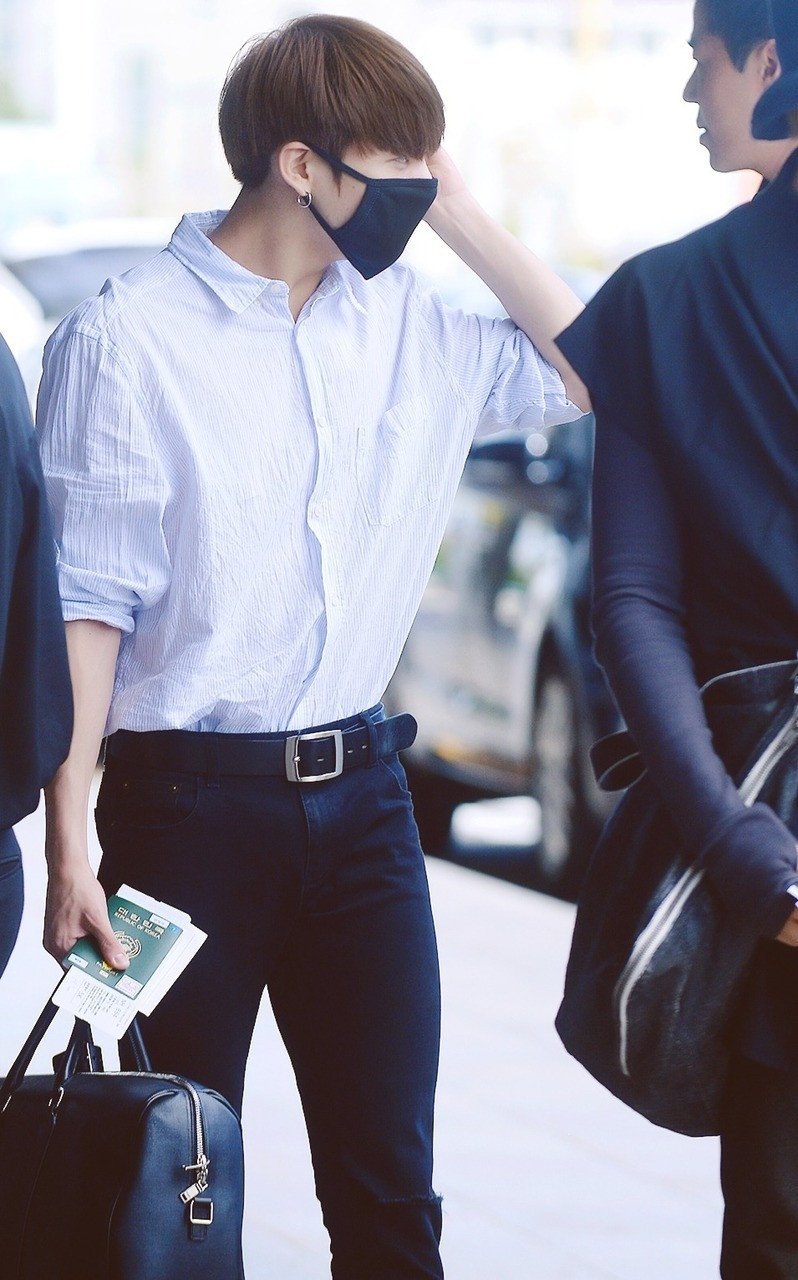 #10 Once again, we have JK in a set. Light Denim pants with a denim jacket and a white shirt; simple yet perfect.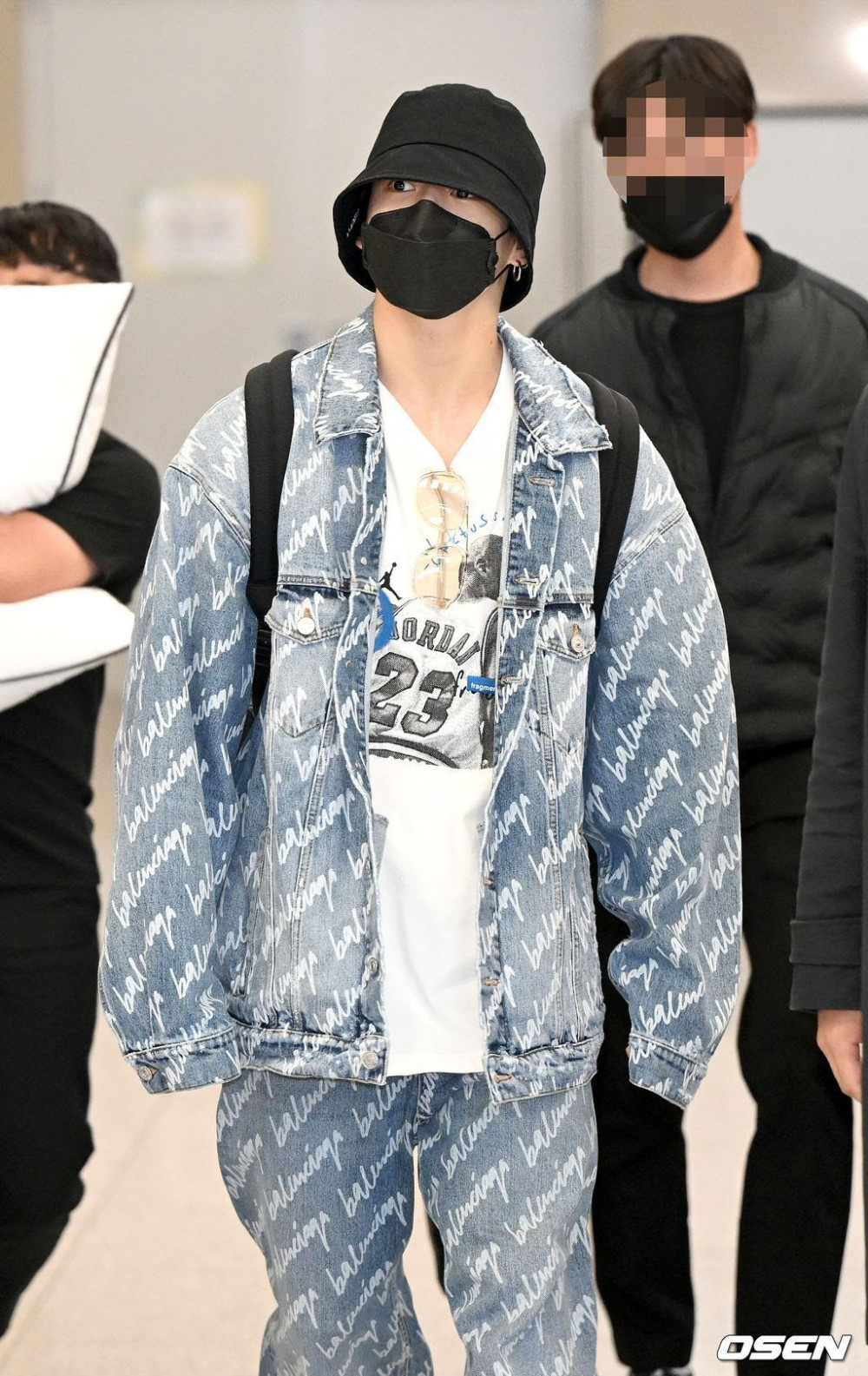 #BONUS – Not an airport photo but just wanted to add this here for how handsome he looks here.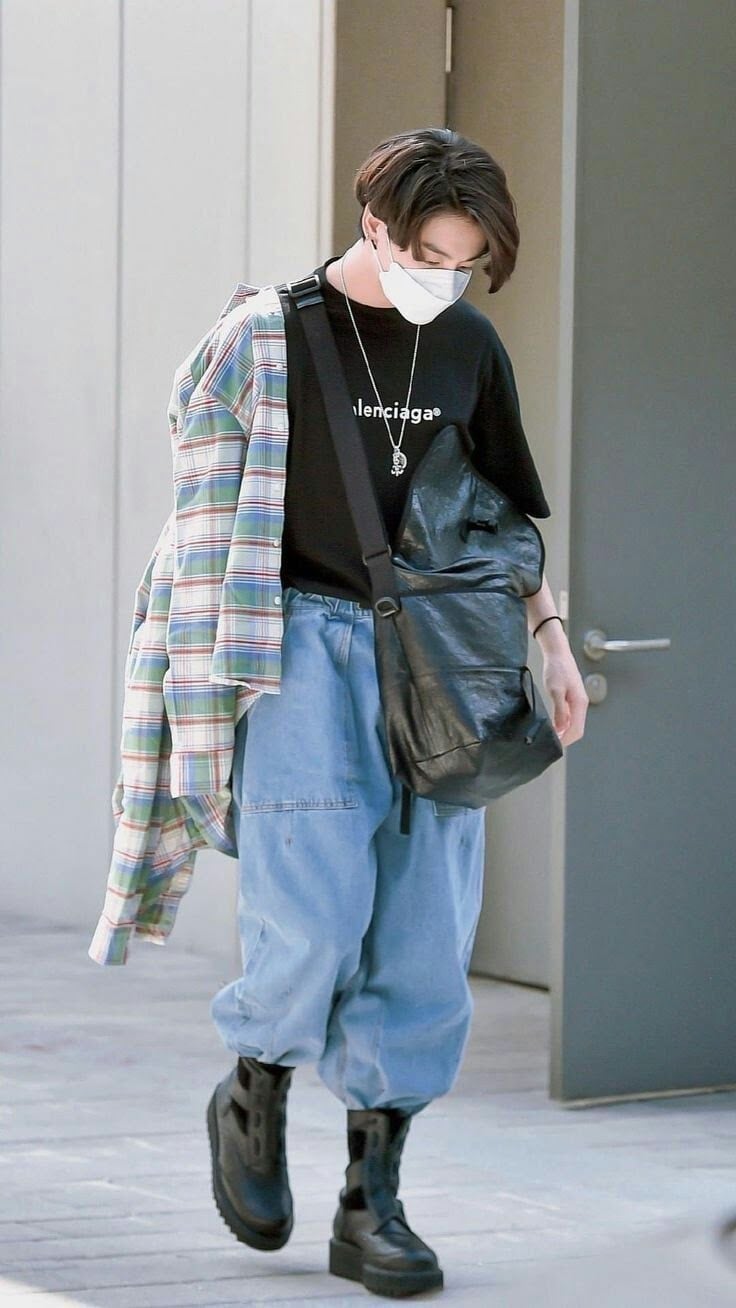 Which look of Jungkoom is your favorite? Also, share the ones not mentioned here!