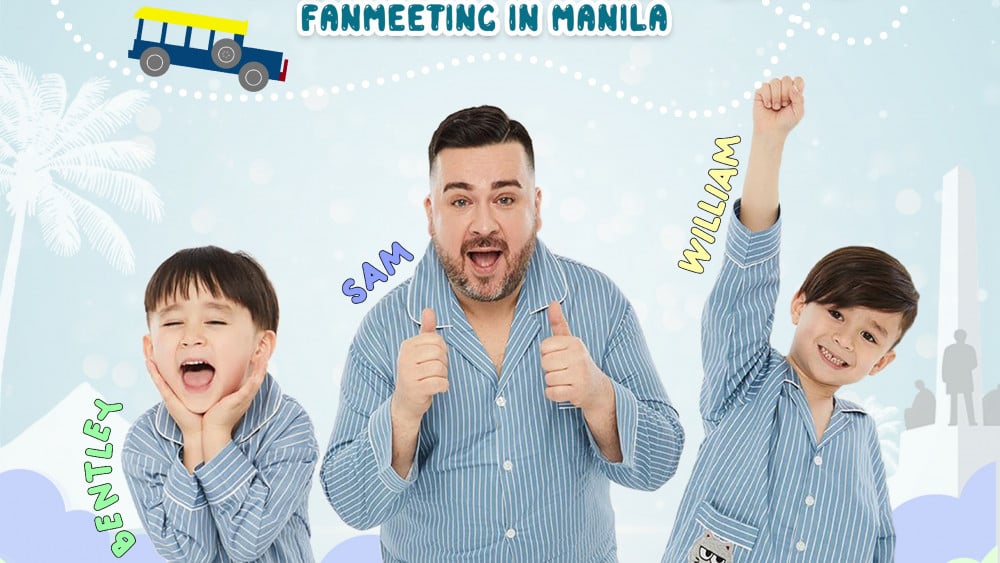 The Hammingtons are coming to Manila next month!
On June 15 KST, CDM Entertainment announced that Sam, William, and Bentley are visiting the Philippines for the first time to meet and greet their Filipino fans at 'The Hammingtons in Juanderland' fanmeeting.
The Hammingtons rose to prominence in 2016 when they were cast in "The Return of Superman," a reality show starring celebrity fathers and their children. They also have their own show on YouTube, 'The Willben Show'.
"This is an amazing opportunity, and we are so looking forward to meeting our fans. The last few years have been really difficult due to restrictions, but finally being able to have the chance to meet some of our international fans is so exciting," Sam Hammington said.
When asked how the kids reacted to the news, the 44-year-old star replied, "To be honest, I have told them, but I don't think they quite comprehend where we are going. They are excited to go on an airplane to another country. But when we get there I am sure they will be excited."
The Hammingtons' fanmeeting in Manila is just one of many Asian stops on the family's itinerary. With WILD Entertainment Group now in charge of their international activities, fans in Southeast Asia can expect to see more of the trio in person and on various media platforms.
Tickets will go on sale this Saturday through TicketNet. The fanmeet costs between PHP2,850 (balcony) and PHP6,500 (MVP).
Meanwhile, the event is scheduled for July 17, 2022, at 3 PM at the New Frontier Theater.