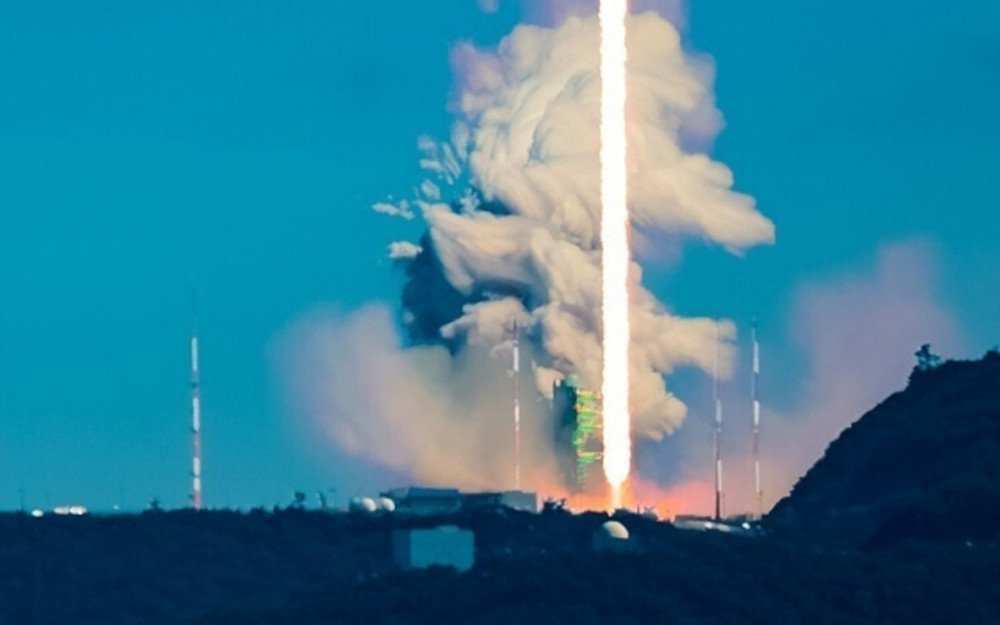 South Korea became the seventh nation to launch a domestically-built satellite and rocket successfully.
After two attempts, South Korea successfully launched the rocket Nuri, developed fully by South Korean technology. As a result, Korea has risen to become the seventh country in the world with the capability to launch practical satellites.
Lee Jong Ho, the Minister of Science, ICT, and Future Planning, held a briefing at the Naro Space Center's Press Center in Goheung, Jeollanam-do, at 5:10 PM on June 21st. He explained, "The Nuri was launched from the Naro Space Center's second launch pad at 3:59:59 PM and had a successful flight that lasted for 15 minutes and 45 seconds." Minister Lee continued, "The Nuri completed the task of deploying a performance verification satellite within 14 minutes and 35 seconds (875 seconds) of launch and a dummy satellite 70 seconds later in an orbit of 700 km at a speed of 7.5 km per second."
Meanwhile, Nuri is a Korean launch vehicle developed independently by South Korea, and the success of this launch means that Korea has secured its own space transport capability. The Naro, which was successfully launched in 2013, had a first-stage engine purchased from Russia. South Korea has become the tenth country with the self-launching capability and became the seventh country to launch a practical-grade satellite weighing more than 1 ton, following Russia, the United States, Europe, China, Japan, and India.