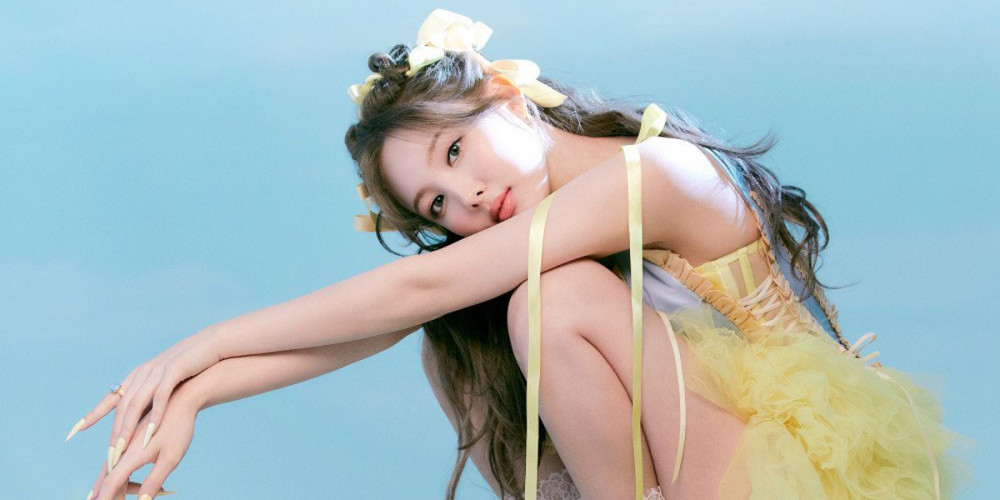 Numerous netizens have come forward claiming that they are suddenly following TWICE's Nayeon on Instagram, despite never having viewed her page or never having followed the idol themselves.
The issue began arising via online communities earlier this week, as many netizens shared comments like, "I never followed her but my account keeps saying I follow Nayeon...", "Why am I suddenly following TWICE's Nayeon?", "I never followed Nayeon's Instagram but for some reason it says I'm following her;;", "I saw another post like this yesterday about Nayeon too", etc.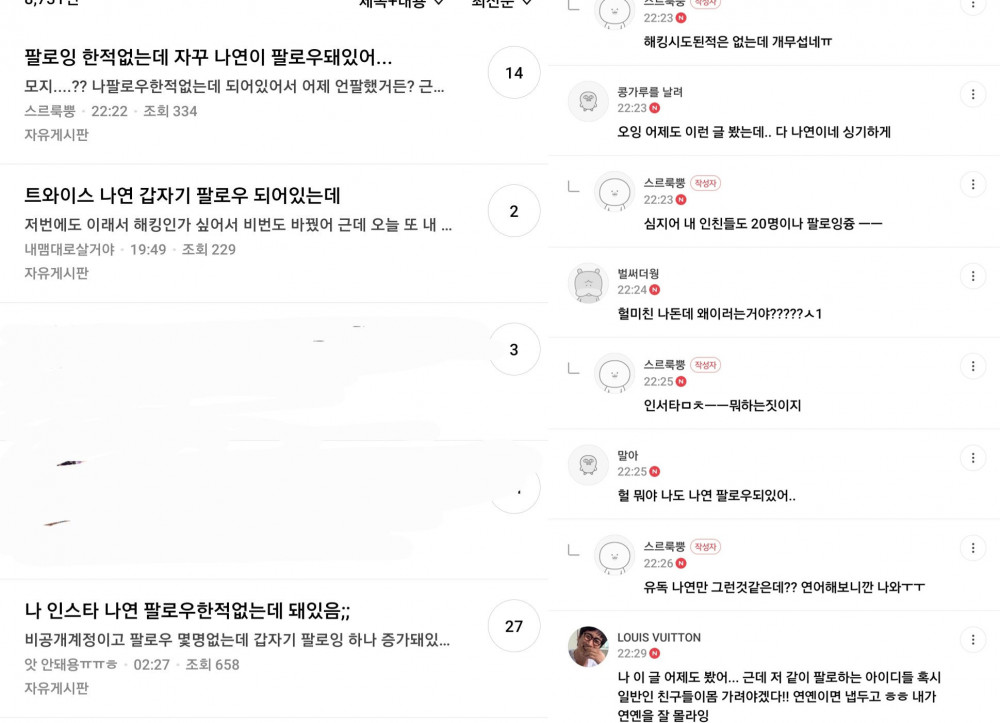 Then, on June 4, one netizen took to a popular online community to claim that their Instagram account was suddenly deleted, with the notice that the user "did not abide by Instagram rules and conditions."
First, the user received multiple notifications asking them to verify their information. Then, suddenly, they received a strange message from a friend, saying that the friend was following TWICE's Nayeon on Instagram, when they never meant to.
After some investigation, the user whose Instagram account was deleted noticed that every single one of her past Instagram followers were now following TWICE's Nayeon on Instagram, even acquaintances in their 40~50's who had no idea who Nayeon was.
The user explained that their own name was also "Nayeon", and that similar issues were happening to other users with the same name "Nayeon". One user also revealed that they had experienced a similar issue, and that their name was "Chaeyoung". Another claimed that their name was not "Nayeon" but ended with "-yeon", and their Instagram account was also deleted.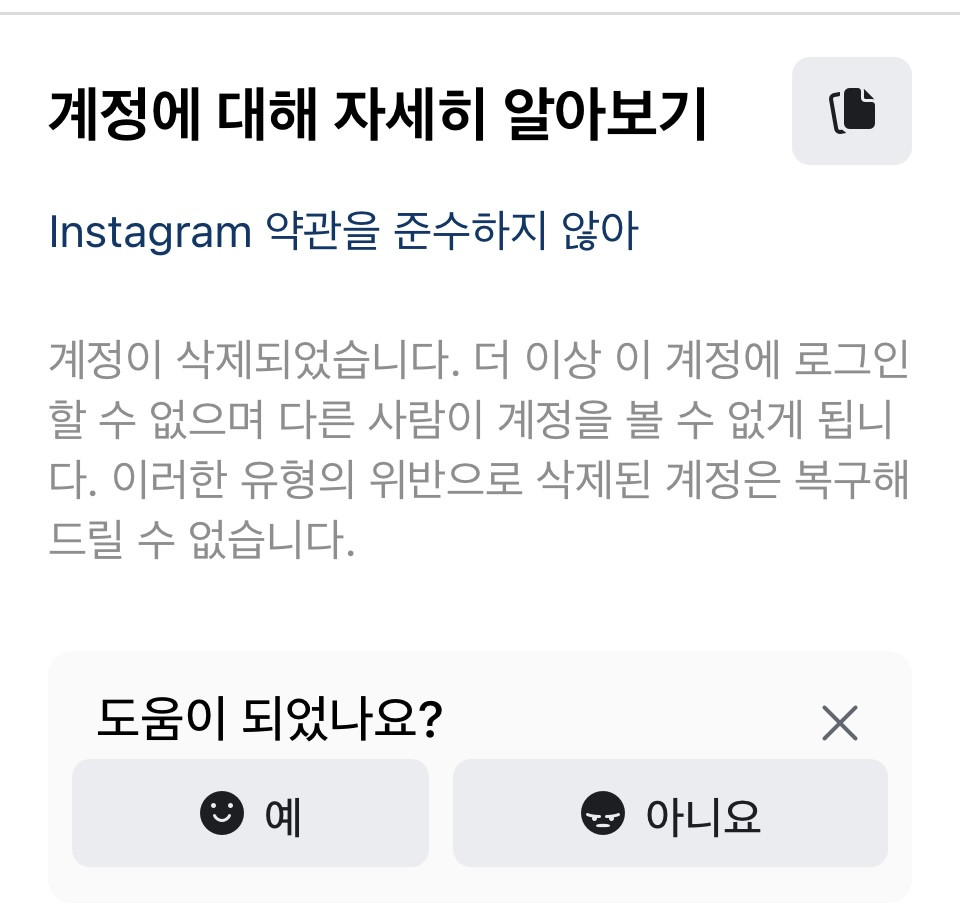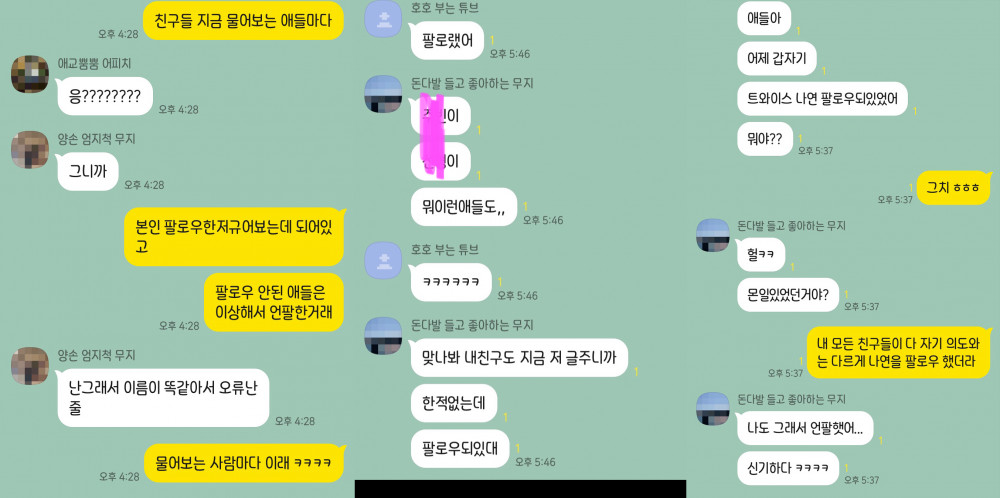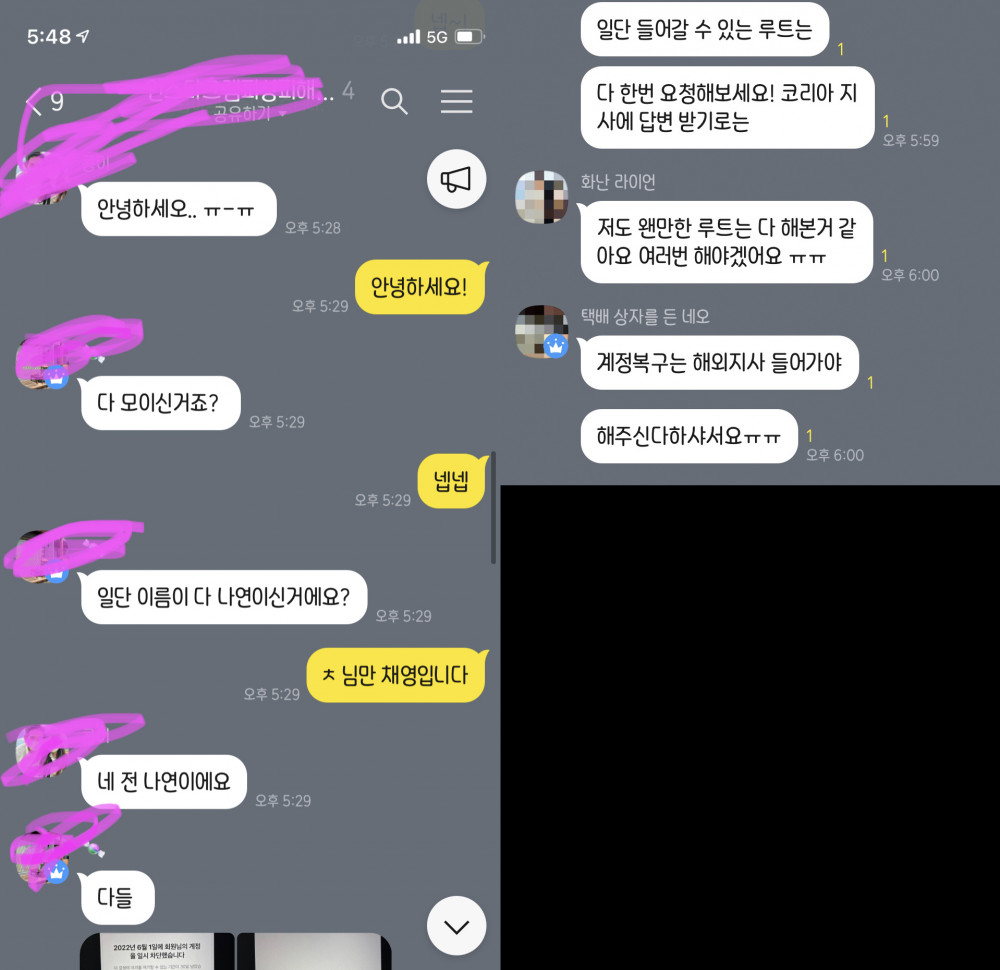 In particular, one "victim" of this incident revealed that they were an SNS influencer with around 230,000 followers. However, as of June 1, her Instagram account has been deleted. All of her followers from her deleted account, including her family members, were now following TWICE's Nayeon, instead.
The user stated that as an influencer, the sudden deletion of her Instagram account could lead to cancellations of advertisement contracts, potentially leading to her paying fines for a breach of contract.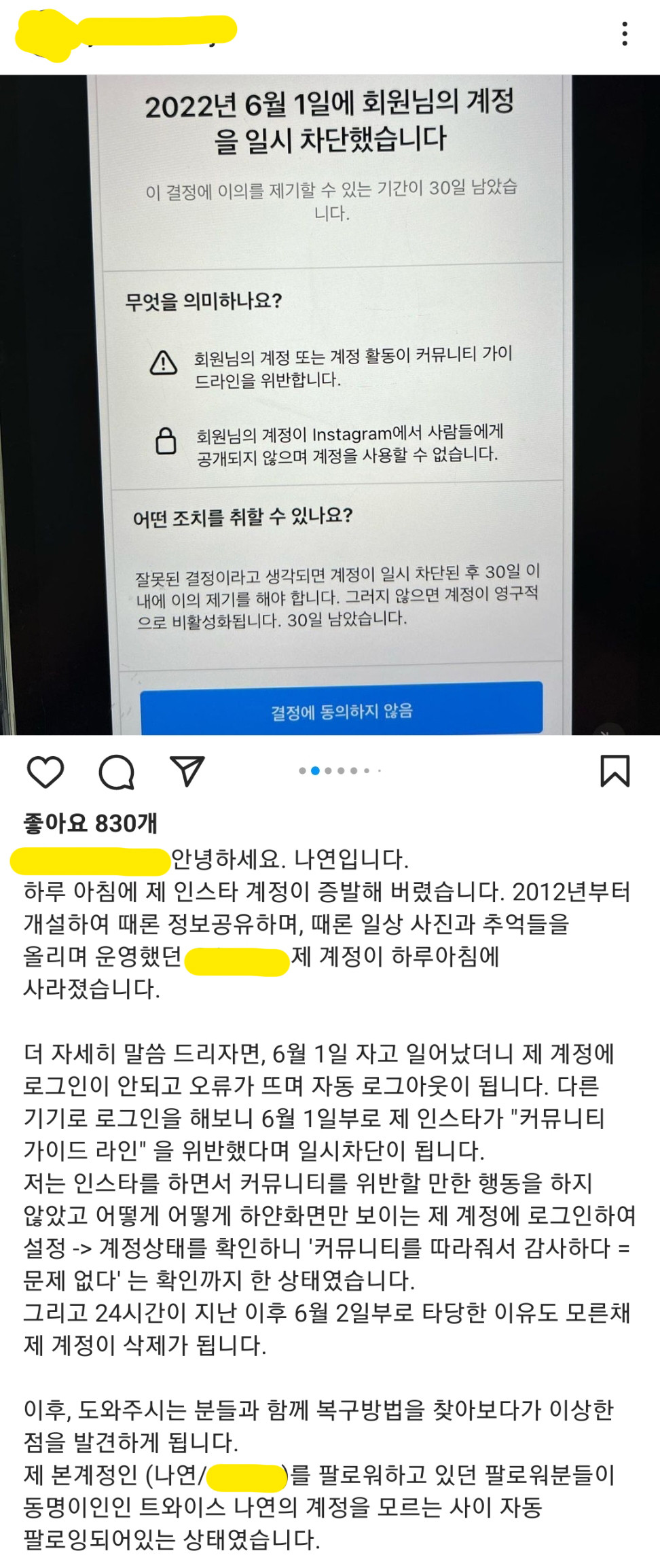 Thus far, based on numerous accounts of similar incidents, it's believed that users with names identical to TWICE's Nayeon had their Instagram accounts deleted, and their followers were "transferred" to the TWICE member's account.
Many netizens are voicing their criticism toward Instagram as well as potential culprits behind the incidents, as several "victims" have expressed that they may suffer heavy damages.
Some are continuing to leave comments like, "This sounds serious. Instagram better fix it", "OMG I was following Nayeon on Instagram recently too, and I was like, 'What is this?', but I also had a friend whose name was Nayeon", "I've seen a lot of these posts about Nayeon and Instagram lately", "Is this some new way of buying followers on Instagram??", "How does this even happen??", "This is damaging for all of the people involved with the same name, and for Nayeon the idol too. Instagram needs to resolve this", and more.