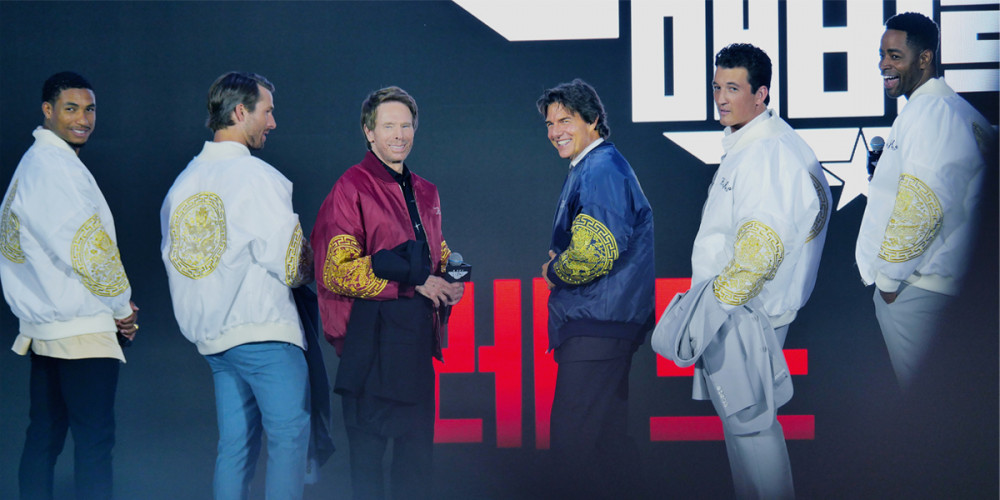 On June 19, while greeting audiences in Seoul with an in-person visit at Lotte World Tower, producer Jerry Bruckheimer and the cast members of 'Top Gun: Maverick' got to experience a little bit of modern Korean culture!
On this day, cast members including Tom Cruise, Glen Powell, Miles Teller, Greg Tarzan Davis, and Jay Ellis greeted fans during a special red carpet event on the outdoor plaza at Lotte World Tower, striking the K-finger heart for the press.
Afterward, the cast and producer Jerry Bruckheimer also held an interview, expressing their gratitude toward Korean fans for supporting 'Top Gun: Maverick'. Then, as a commemorative gift for their visit to Seoul, the crew members received matching, modern hanbok bomber jackets!
The modernized hanbok jackets, fashioned after the traditional dragon robes worn by members of the royal family and the governing body, contained an intricate dragon design on the back and on the sleeves, impressing the American stars. Jerry Bruckheimer received the red jacket, which typically symbolizes the emperor, while Tom Cruise received the blue jacket which typically symbolizes the crown prince, and the other cast members received white jackets.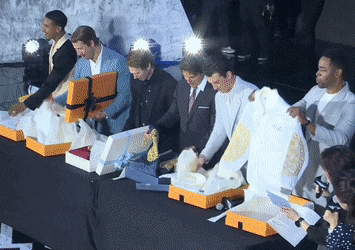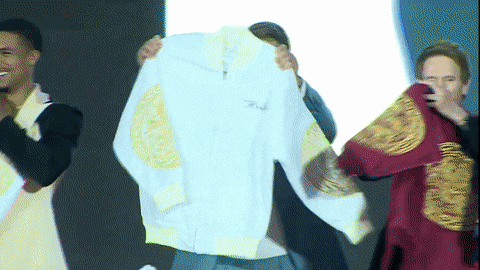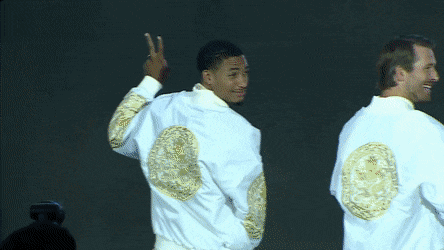 After opening the gifts, the actors all decided to try their jackets on!
One common observation made after everyone put on their jackets was, "We look like a K-Pop band!"
And thus, the cast of 'Top Gun: Maverick' decided to strike a K-Pop ending pose for fans in their modern hanbok jackets! How would you rate their ending poses?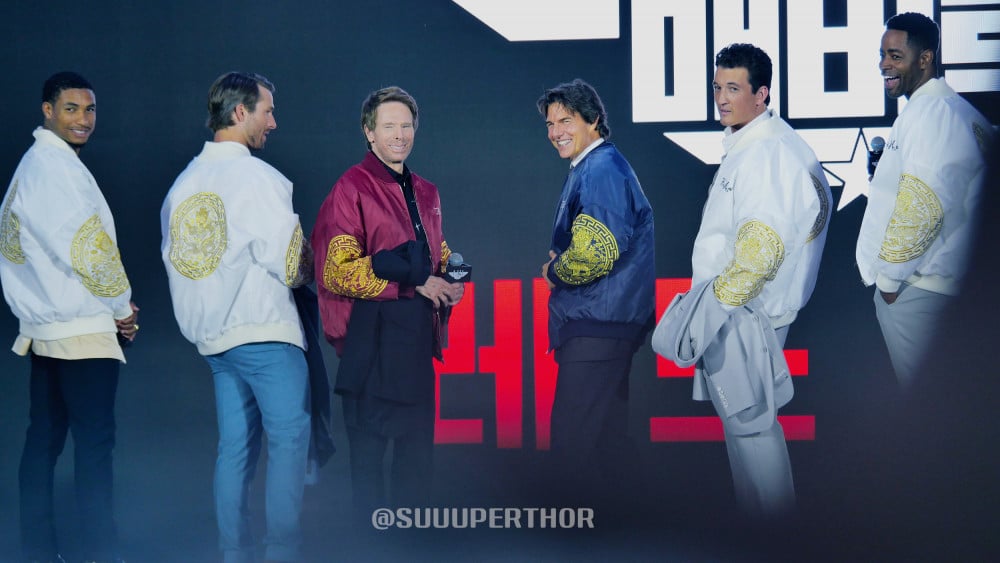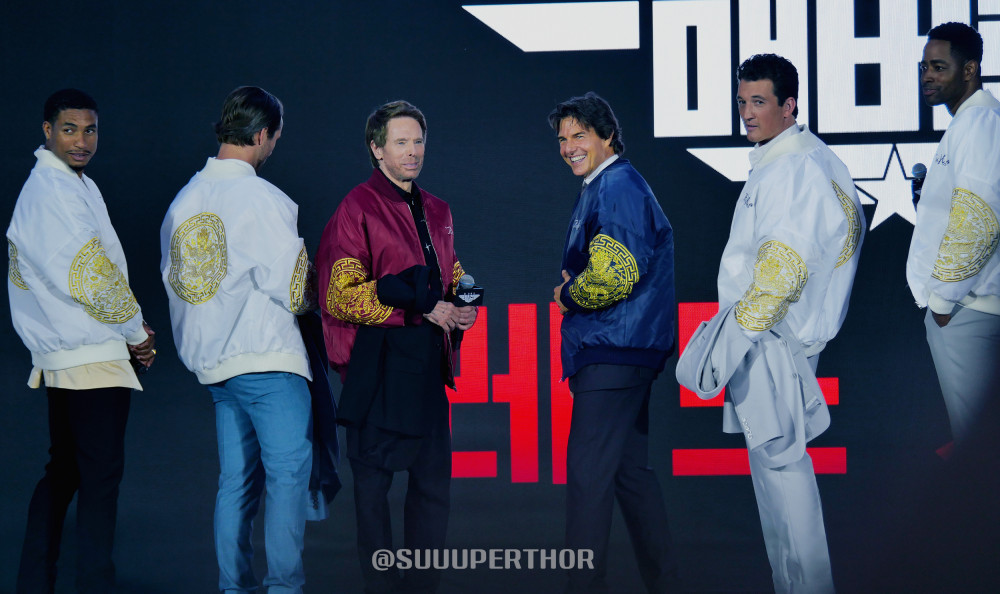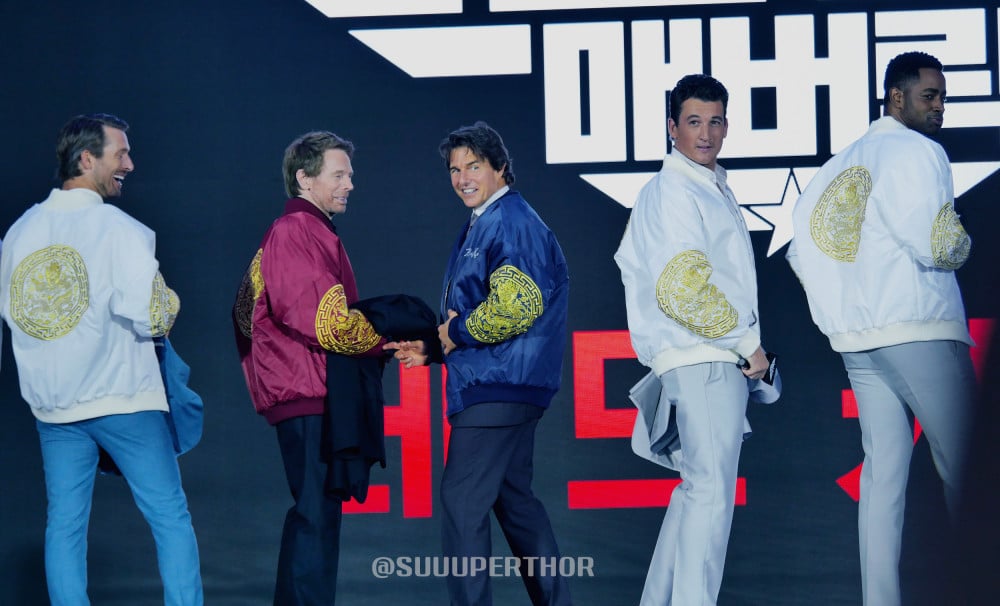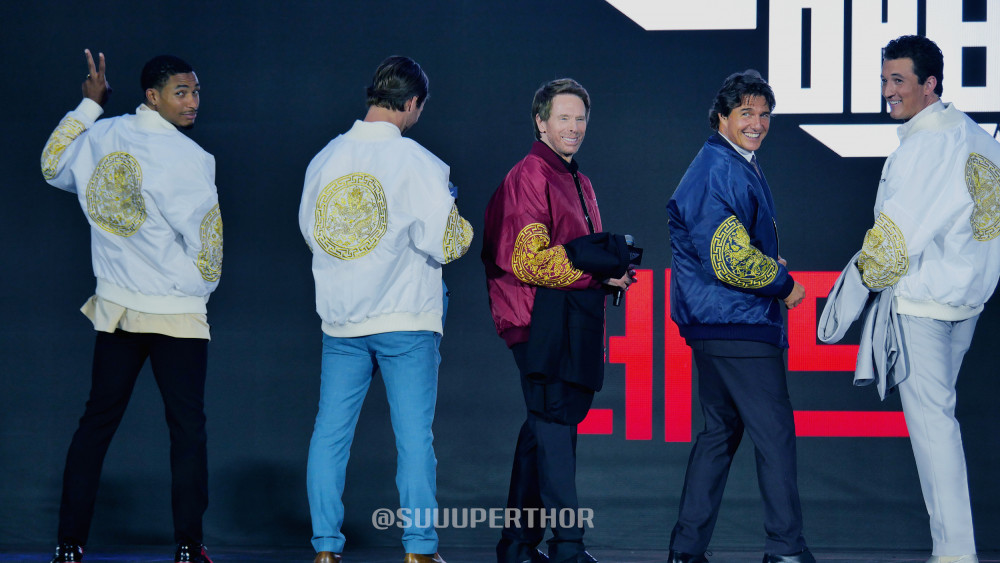 Netizens laughed as they commented,
"Wow those jackets are really pretty!"
"It's both modern and traditional, so stylish. And the actors look really good in them."
"I might want one of those jackets for myself kekekekeke."
"The actors look cute in their K-Pop idol poses kekekekeke."
"White doesn't symbolize anything but I like it the most kekekekeke."
"The actors look like they're pretty into the K-Pop pose kekekekeke."
"Those gifts are really meaningful, I love it."
"The actors look really stylish in those jackets."
"So the 'Top Gun: Maverick' cast is going to debut as a K-Pop group soon?"
"Let's debut Top Gunz!!"