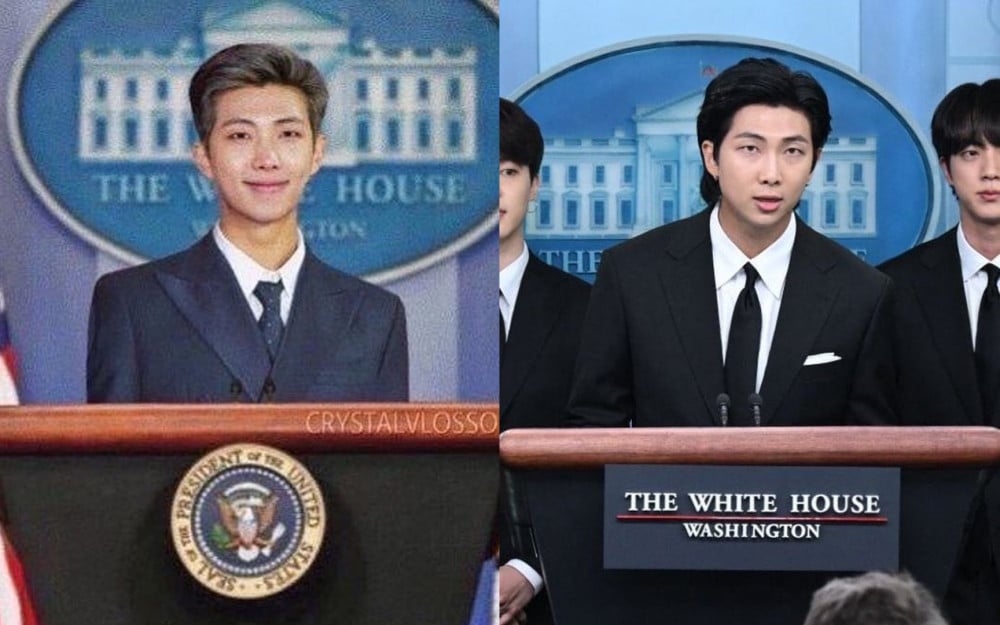 For the past few years, BTS has been setting the bar high as they have broken multiple records and won numerous awards.
With more and more popularity and awards won, BTS has become one of the most influential, if not the most influential, youth in this generation. In particular, BTS's leader RM has been recognized for his leading skills and communication skills as he has taught himself to speak fluent English and is often the member who delivers important speeches.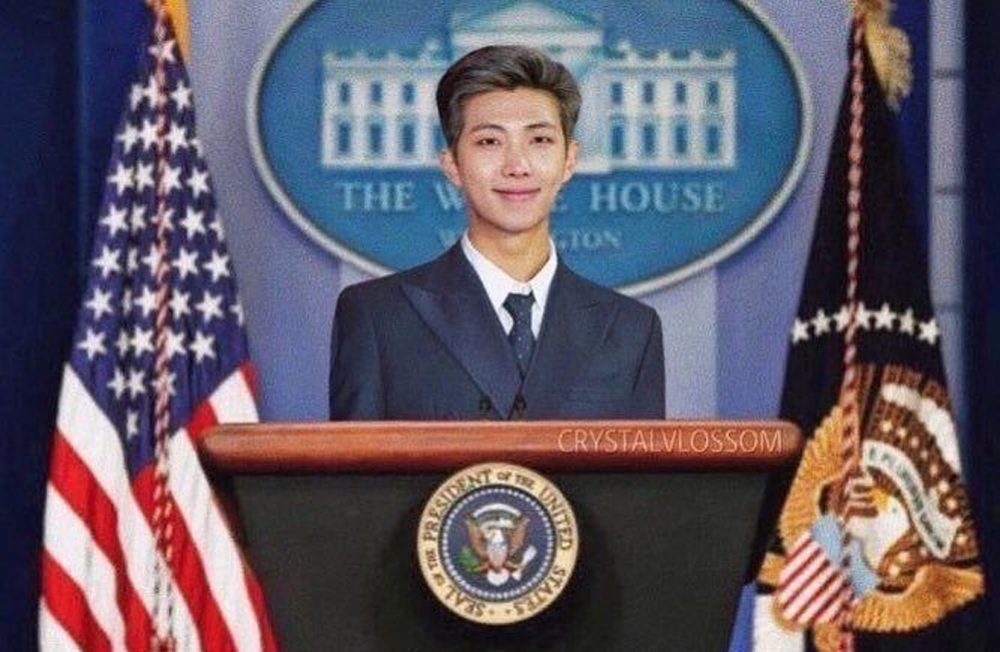 Many fans have often said they would vote for RM if he would run for president and also edited photos of RM speaking at the White House. This photo edit actually came true when BTS was invited to the White House to speak about Anti-Asian hate crime, Asian inclusion, and diversity with president Joe Biden.
Now, many fans are sharing how they can't believe that the edited photo had actually come true.