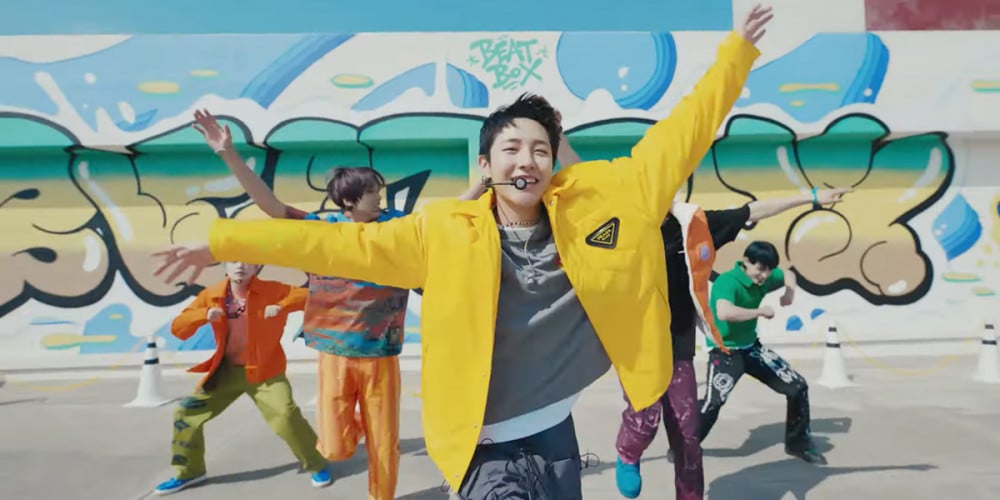 NCT Dream's 2nd repackaged album comeback title track "Beatbox" is garnering attention for its "magic" choreography, which synchronizes perfectly with classic 1st-generation K-Pop girl group songs!
The likeness was first pointed out by one fan who recently attended a recording for NCT Dream's comeback stage, after they commented that Renjun's part in "Beatbox" reminded them of S.E.S.

So how well does the "Beatbox" choreography actually synchronize with S.E.S, or Fin.K.L, or even BoA?
S.E.S - "I'm Your Girl"
S.E.S - "I Love You"
S.E.S - "Dreams Come True"
Fin.K.L - "White"
BoA - "No.1"
And here's the actual part from "Beatbox"!
Netizens commented,
"It looks so good with 'No.1'!!!"
"It's an old school concept so they included old school dance moves.. I love it~"
"It's magic choreography!"
"Wow for some reason, after watching the choreography to all the girl group songs, the actual song looks like it was the one edited in kekekekeke."
"I want to see NCT Dream cover S.E.S!!"
"The choreography has such old school vibes~"
"It fits 'I'm Your Girl' really well."
"The choreography is so cute!"