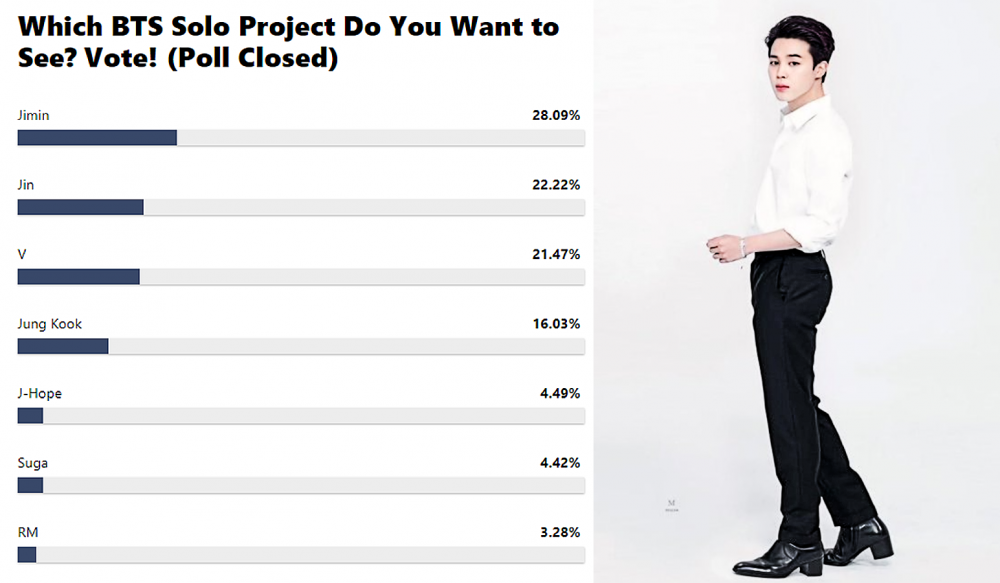 On June 14, Billboard ran a poll asking, "which BTS solo project fans want to see?" Jimin emerged at the top with just over 28% of the votes!

This poll followed BTS' announcement during their 9th debut anniversary FESTA Dinner, where they stated that they would be taking a break from group activities to ponder about which direction the group should take, and instead, the members will focus more on individual projects.
During this dinner, Jimin had revealed that he was already working on several songs, and fans could not contain their excitement. Anticipation for Jimin's debut album shot through the roof immediately, with various keywords entering Twitter trends as fans talked about Jimin's upcoming new releases.
Numerous media outlets internationally reported on this chatter among fans, and Korean media outlets reported on the buzz created online by this piece of news.
These news reports reported on Jimin taking the crown on Billboard's poll for the most anticipated solo project as voted by fans and further mentioned the surge in Twitter mentions and trends as fans showed their enthusiasm for Jimin's solo work.
The poll only ascertained what fans already knew. Given that Jimin's solo songs under BTS' discography and his latest project, a duet with his close friend Sungwoon, have all shown mind-blowing popularity on domestic and international music charts, fans have always spoken of just how well Jimin would do with a fully promoted solo debut where he expresses himself with no limitations.
Many of them already started to wonder and wish for his solo debut from as early as just a year or less into his debut with BTS! When BTS performed in a dance showdown in 2014, Jimin was the only idol who trended worldwide!
All this explains the explosive reaction to him finally stating that he is working on his own music.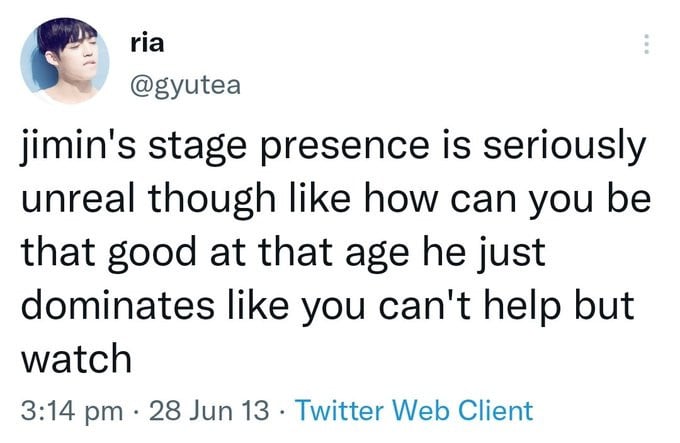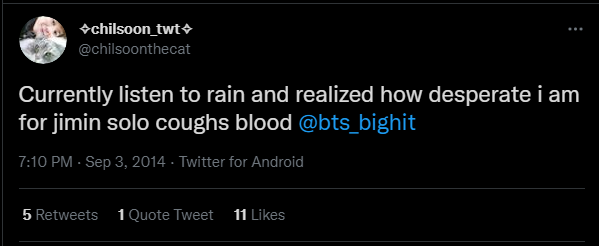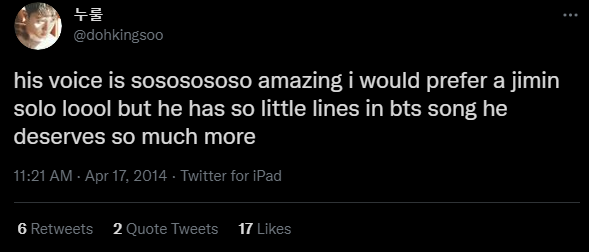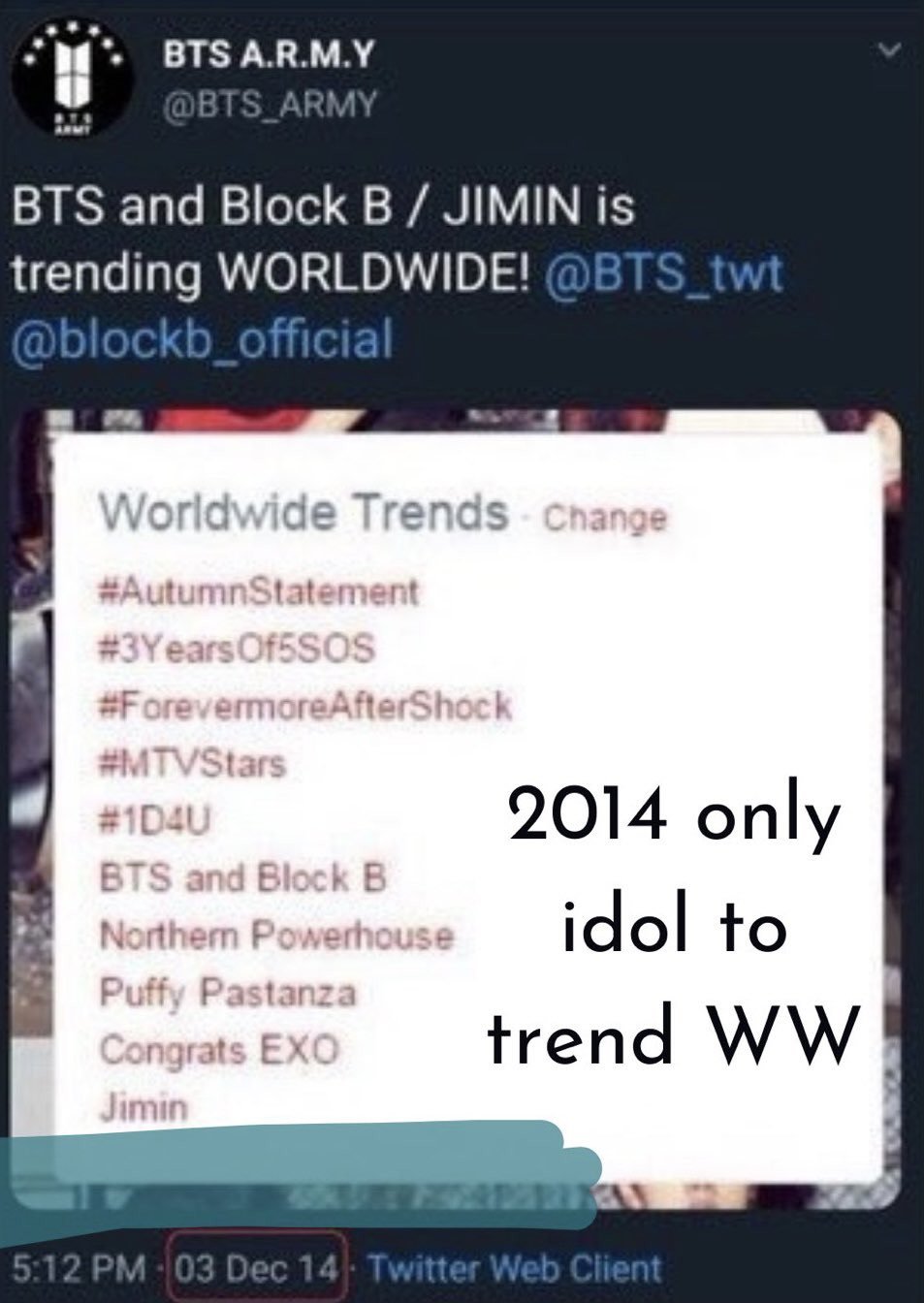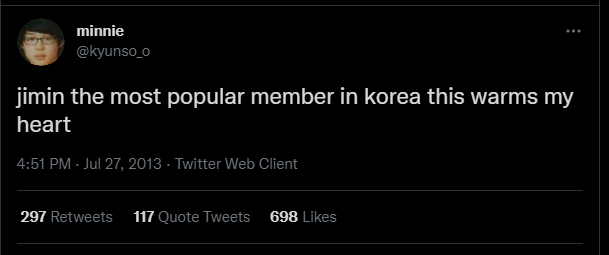 Fans cannot wait to finally listen to a full Jimin album and see him perform without limits!