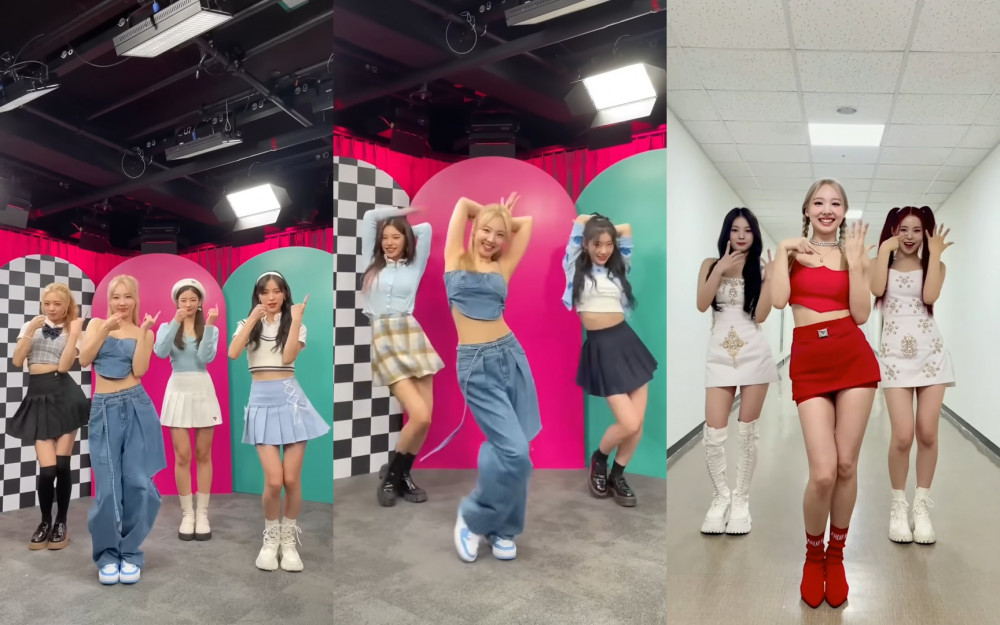 On June 24, TWICE's Nayeon made her successful debut as a solo artist with her first mini-album, 'IM NAYEON.' Since then, she has promoted the title track "POP!" on various music programs.
On June 27, Nayeon posted three different videos doing the 'POP!' challenge with her juniors ITZY and NMIXX. The K-pop artists showed off their cute interaction and exceptional dance skills while dancing to the adorable choreography for "POP!"
Fans of TWICE, ITZY, and NMIXX are loving the senior and junior interaction between the K-pop artists as they commented, "I love this," "TWICE x NMIXX," "I love TWICE and ITZY," "They are so cute!" "I love this trio," "I love when TWICE and ITZY are together," "How cute," "They're so good," "They're so cute, I want more interaction like this," "They did the dance so perfect," and "All the girls are killing the dance!"