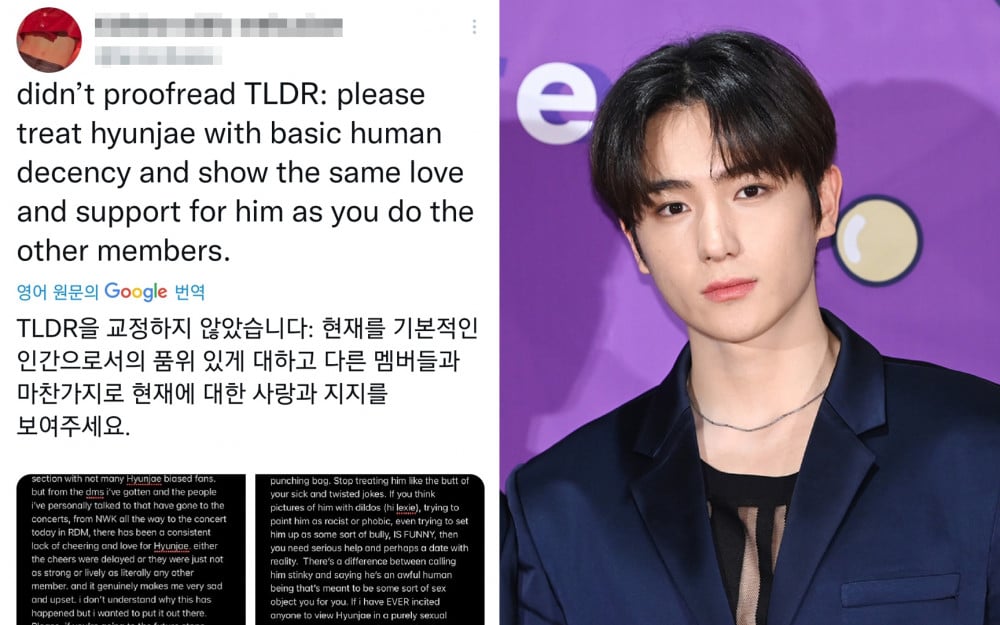 The Boyz began their world tour on May 29 and have been performing in different cities, meeting international fans in person.
Recently, The Boyz member Hyunjae has been receiving attention as international fans pointed out that the idol has been receiving much fewer cheers compared to the other members at the concerts. They asked others to cheer and support Hyunjae in the same way as they do for the other members. One fan wrote, "Please treat Hyunjae with basic human decency and show the same love and support for him as you do the other members."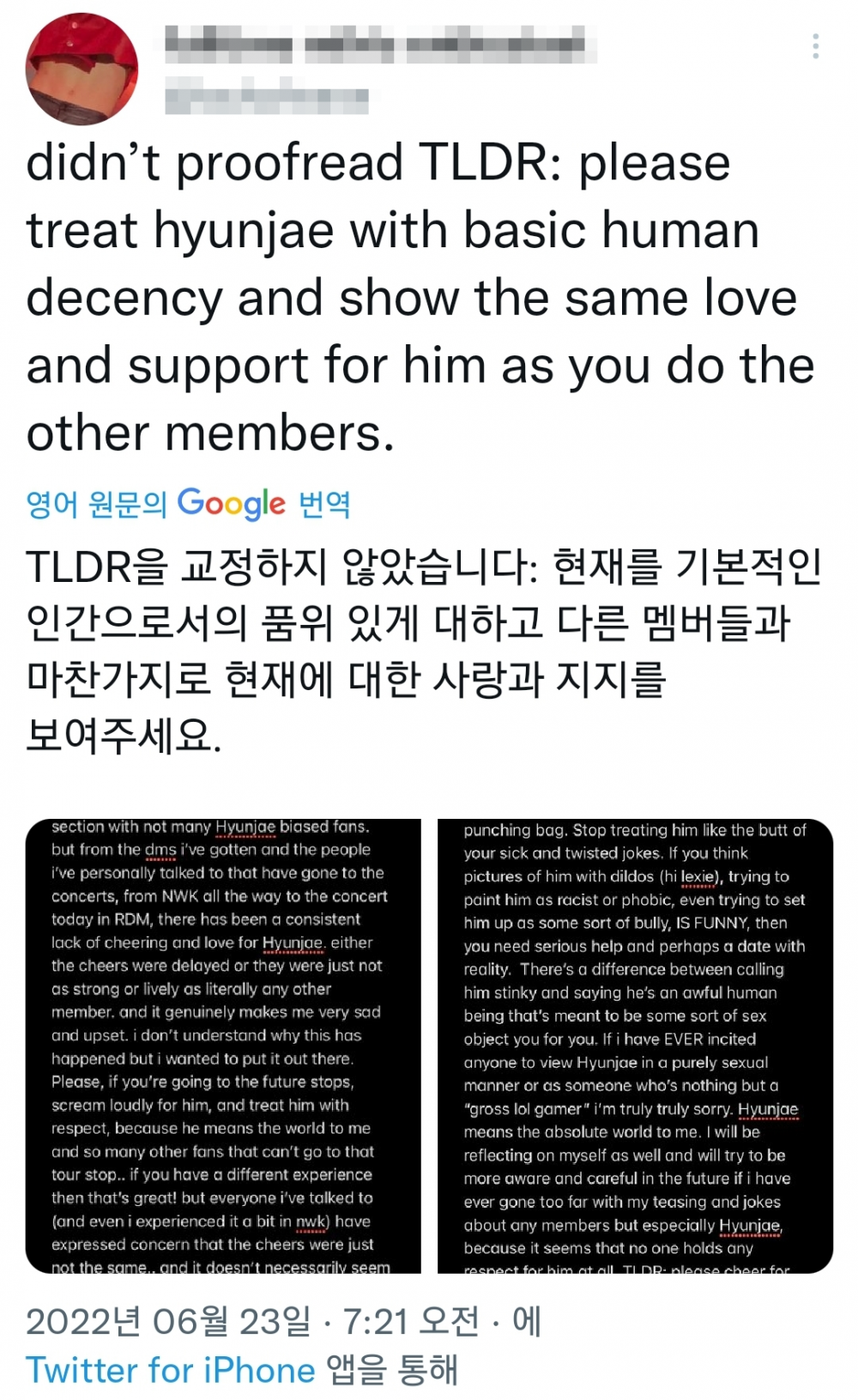 Other international fans also joined in and shared their opinions that Hyunjae was, in fact, receiving very few cheers when being introduced compared to the other members.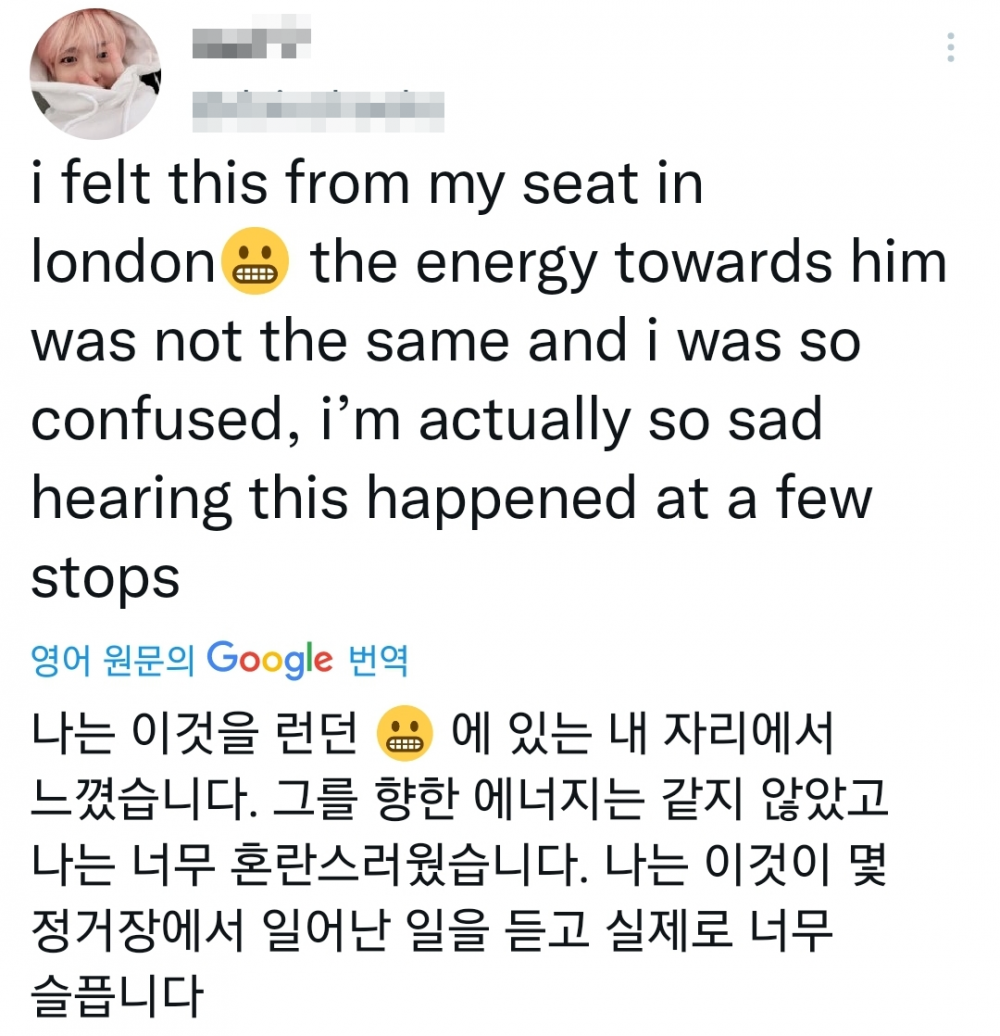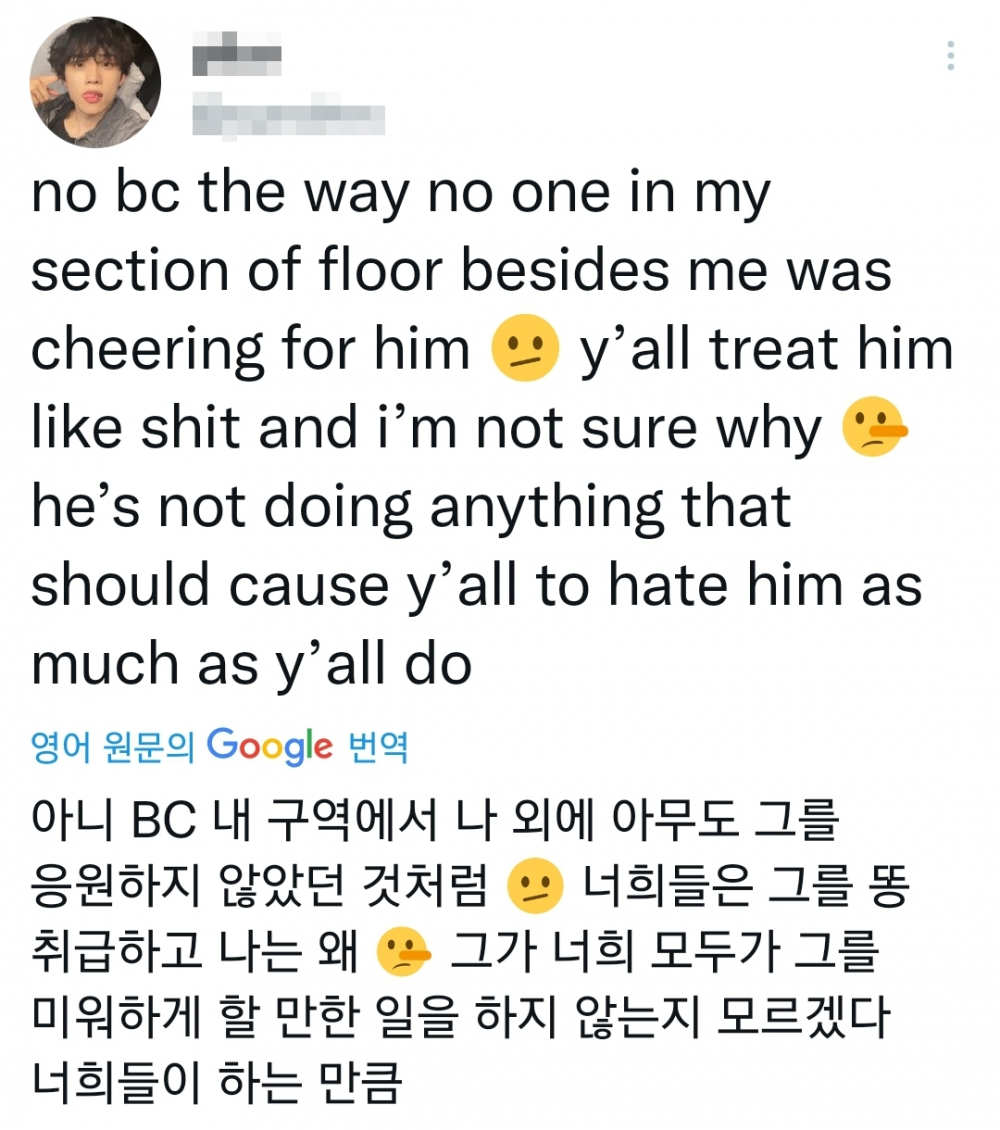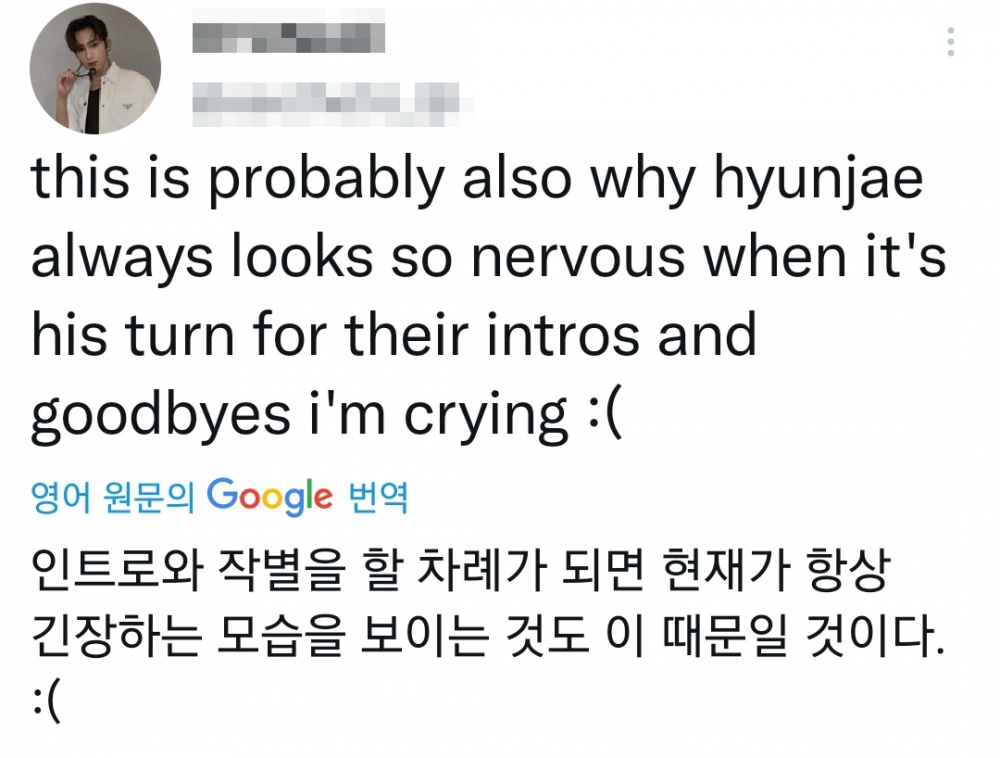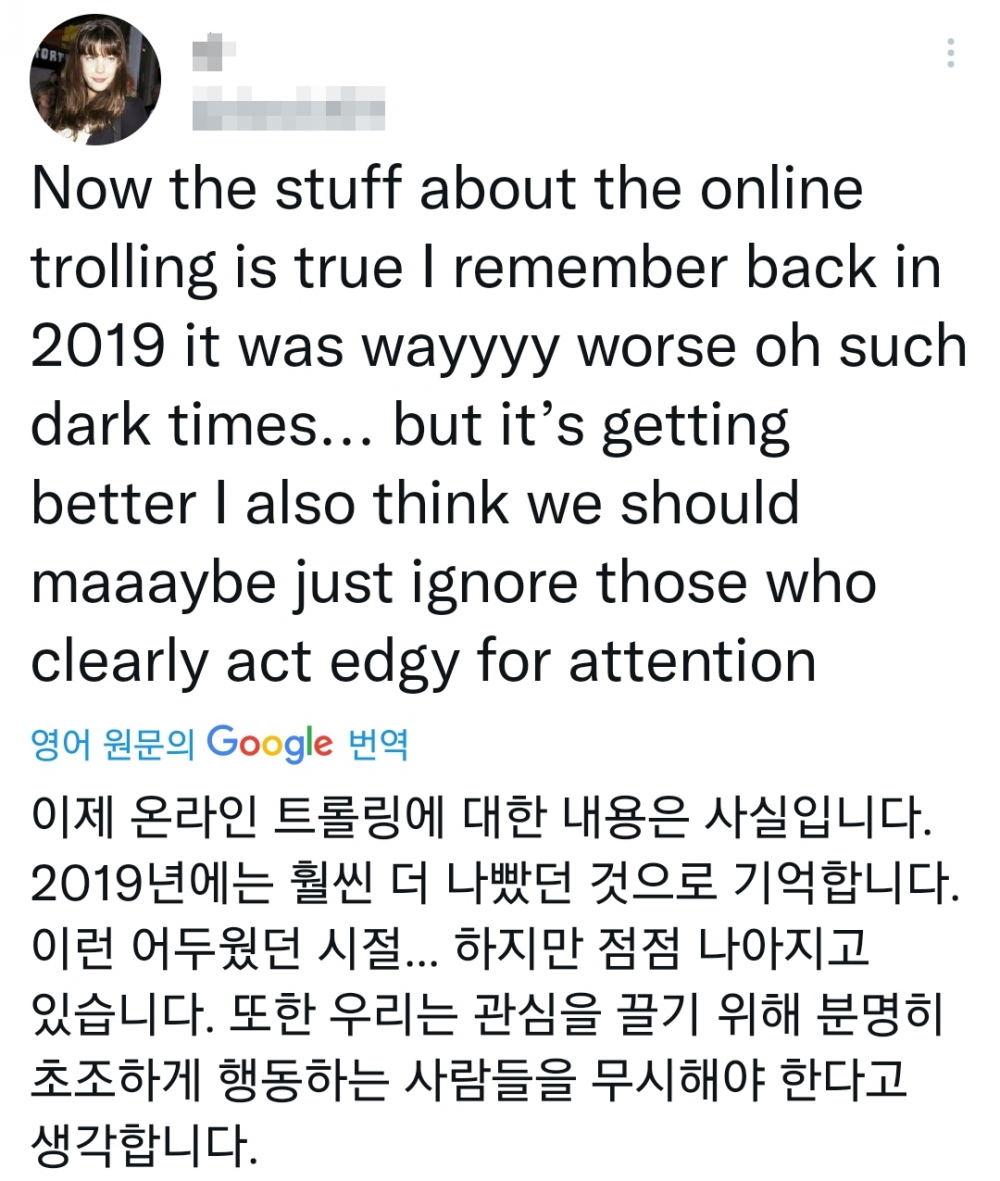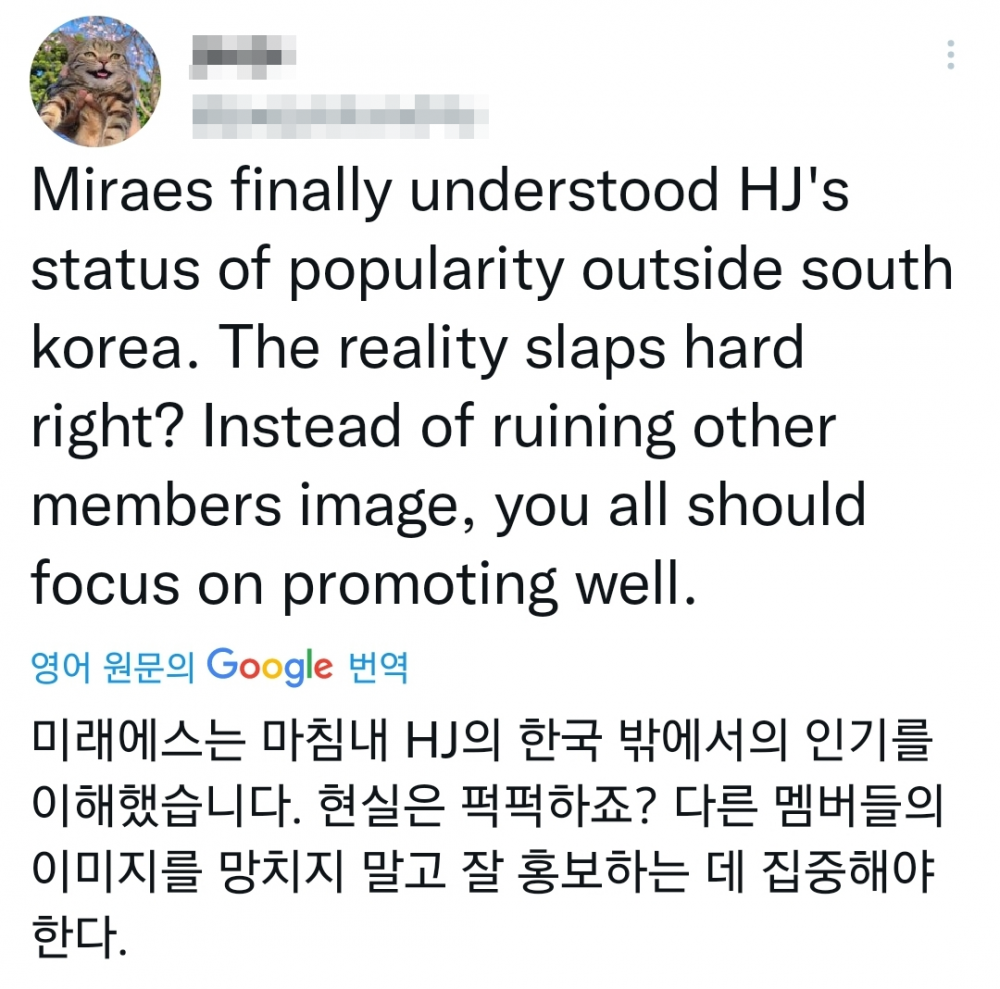 However, Korean netizens are stating that this is embarrassing the idol even further as fans ask others to cheer for him more at concerts.
One Korean netizen shared the situation that is occurring on the international social media platform in regards to The Boyz's Hyunjae in a popular Korean online community.
Other Korean netizens added, "Hyunjae himself would know best that he is less popular. They're killing him twice," "Isn't it so embarrassing to ask others to cheer for him? It's like an outcast's mom asking other kids to play with him," "I don't think fans weren't cheering for him with ill intention. I think it's just because he's not as popular. The person who made this popular just embarrassed Hyunjae instead of doing him good," "Isn't Hyunjae popular in Korea?" and "I think it's funny how honest international fans are though. lol."